When I'm travelling, I tend to be more of a soft drink drinker. Often sipping on a fresh fruit (Mrs Pa) shake (read more about that under Food and Drink in my post 'Wat a lot of temples and my recommendations', from my visit to Chiang Mai, Thailand) or a can of whatever soft drink is available  – Lemon Fanta (Spain), 100 Plus (Malaysia) or Inca Cola (Peru) are my favourites. Although when it's hot I'm happy gulping down just water…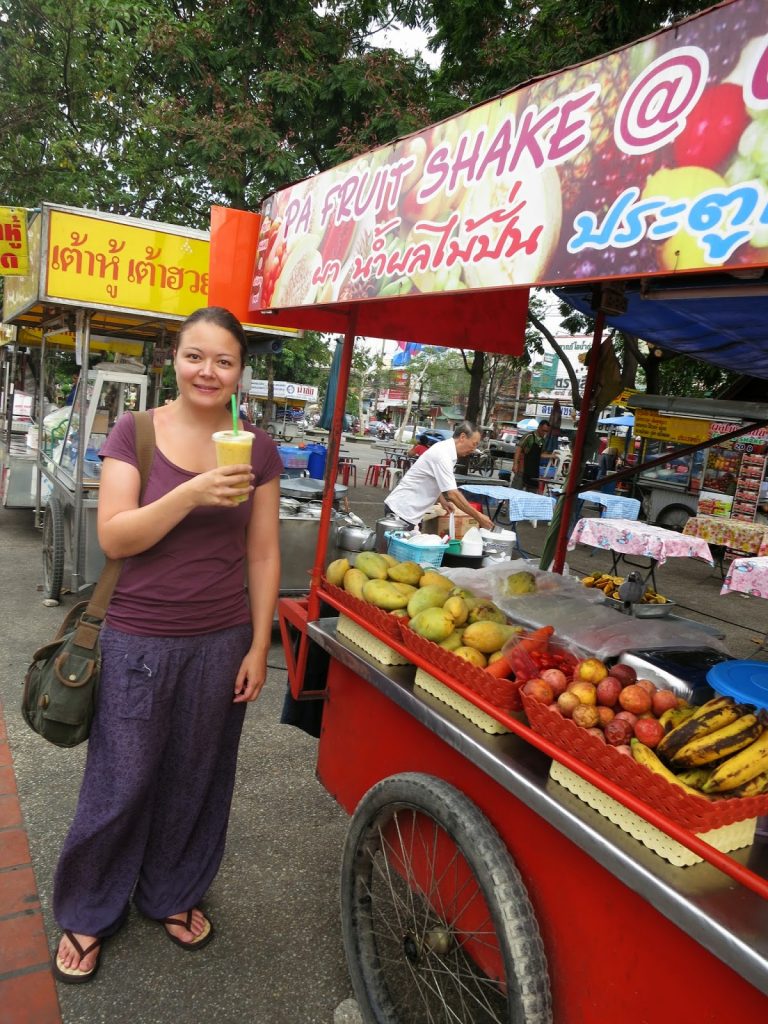 I miss Mrs Pa fruit shakes, Chiang Mai, Thailand
When it comes to alcohol, I'm not a big drinker, but I do love the red stuff, and a glass of Malbec will always be my first choice when choosing something alcoholic.
Beer seems to feature on the menu much more often however, and this means trying the local brew becomes almost compulsory at every destination. Sometimes there is a unique local tipple to try. Some of these are definitely worth seeking out:
1. Port
Port always struck me as an after dinner tipple for the more mature wine lovers. In fact, even as a red wine drinker, I always turned my nose up at it when offered, unsure what all the fuss was about. That is, until I tried Port in Porto, Portugal. That just says it all really, it's a bit like tasting Guinness in Dublin.
After taking a guided tour around one of the bodegas (cellars) and being introduced to a tawny, ruby, and white port, I was completely taken with it.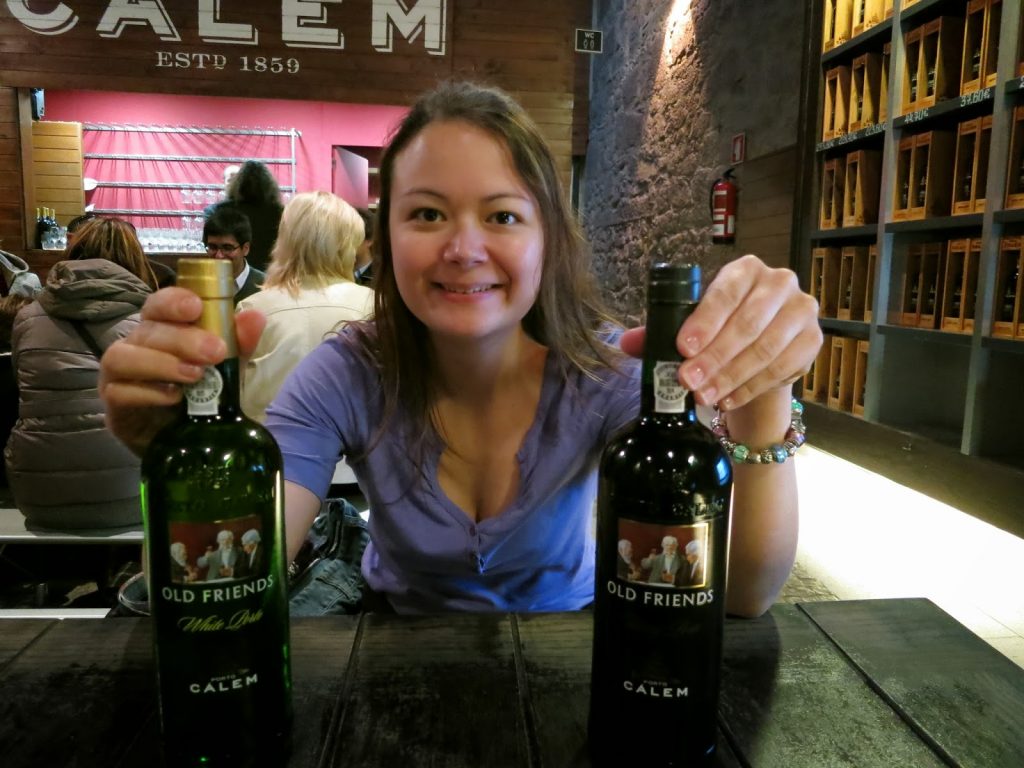 My old friends Port
Disappointingly, plans to head to another bodega were not possible during that visit (see my post 'Port crawl limitations'), but I will definitely be going back to indulge in the future. In the meantime I will have to treat myself to a glass of Port after dinner occasionally; accompanied by cheese of course.
Flights to Porto arrive from a number of European cities, including London. The alternative is to head to Lisbon and take the train, which is about 2.5 hrs (see Rail Europe for more).
2. Sherry 
There's a unpleasant experience that followed my visit to the Sandemans bodegas in Jerez, Spain, which has unfortunately left a bad taste in my mouth. Fortunately nothing to do with the sherry there, which was definitely the highlight of the visit. See my post 'Sherry bodega and hijo de puta!'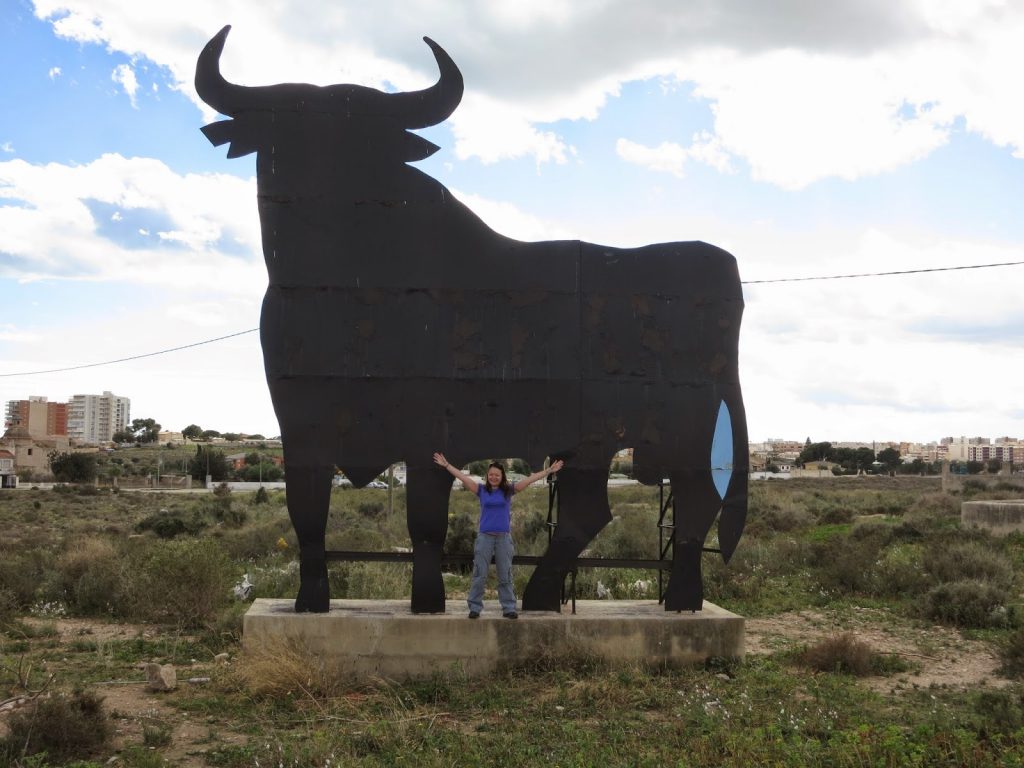 Hanging out with the famous 'sherry' bull
Sherry is a much drier tipple than Port. I find it a sweet alternative to dessert wine, but it's much more commonly drunk as an aperitif. Visit a bodega and take a tour in the sherry centre of the world, just don't park your car on the street nearby!
Jerez is easily accessible from Seville either by car or by train (1 hour).
3. Champagne
The Champagne region in France is well worth a visit to fully appreciate how much time and effort goes into a bottle of the sparkly stuff.
We visited the Moet & Chandon Champagne cellars, in Epernay, France, although my first choice would have been Veuve Clicquot, but not all of them are open early on in the season.
During the summer months it is possible to visit the vineyards in the area for some of the champagne producers, so it's worth doing a little research when choosing where to go.
It's also worth noting that there is little else to see or visit nearby the town of Epernay, but the sophistication that comes with sampling some of the finest champagne in the world really can't be beaten.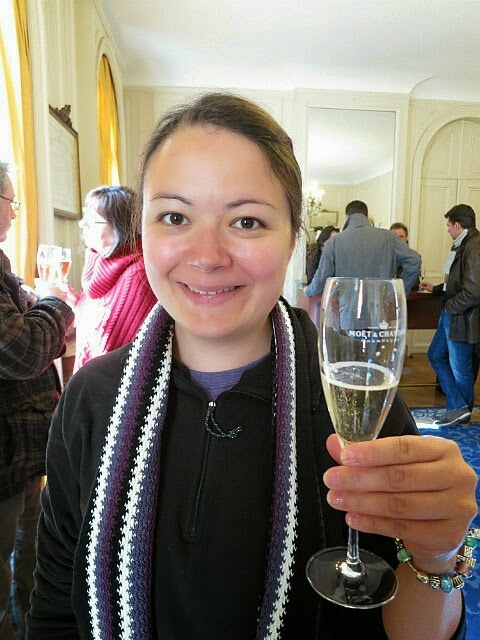 Enjoying a Moet moment
Epernay is just 1.5 hours from Paris on the train, so combine a visit there with tasting some of the finest champagne in the world. Alternatively a road trip through France is a good way to take it all in.
4. Irish Whiskey
Often second to Dublin's biggest export (Guinness), Irish Whiskey is an interesting alternative tipple to try when you visit Ireland.
Jameson have 2 locations where you can take a tour and sample the goods. The Dublin site is in a recreated distillery and the other is in Cork at the old original distillery, which would be a pleasant and quieter alternative to the city.
During our tour in Dublin, we were pleasantly surprised to have the opportunity to try and compare the Jameson's flagship brand to a couple of other whiskies from Scotland and the USA. Not only that, but I actually liked it. Maybe it was the triple distilling that means no smokey after taste or bitterness.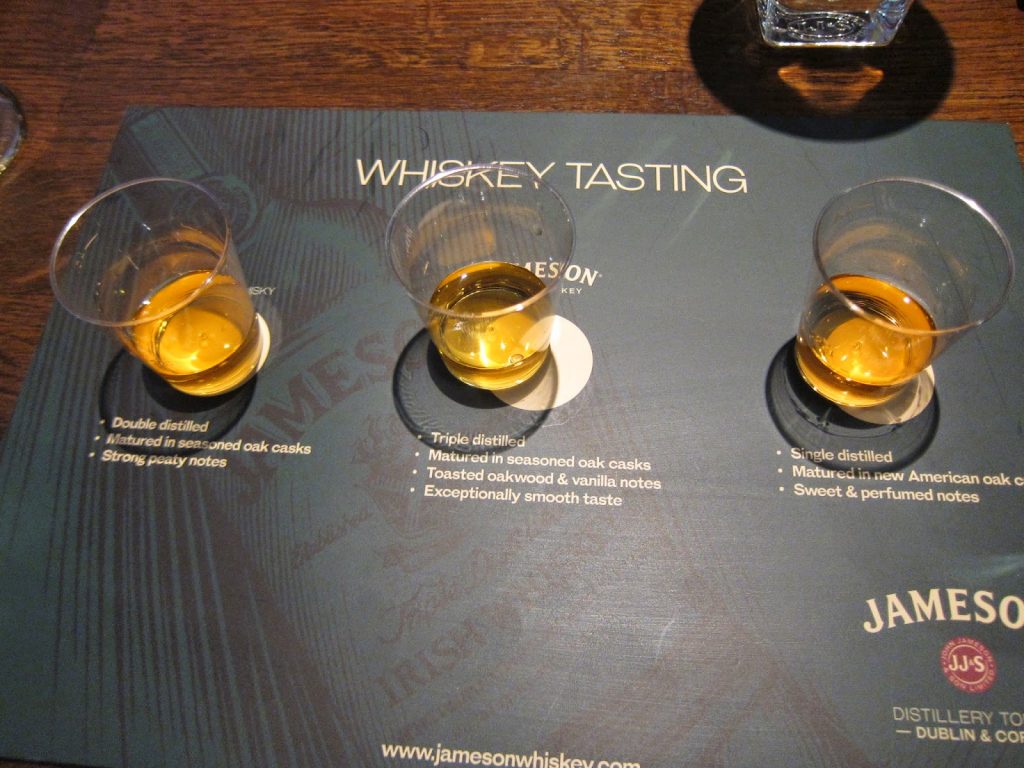 Triple distilled, Jameson's was a treat at the tasting table
I recommend tasting it with ginger ale and lime at the end of the tour, as your complimentary drink. check out what else I got up to in Dublin and my recommendations, including beer and Guinness of course – Dublin: 'Beautiful Day(s) in a city of culture and tasty tipples'.
5. Ginjinha (or Gingha)
Obidos is a tiny town just 2.5 hours by train from Lisbon in Portugal, and although you can find Gingha in Lisbon itself, the way it is served as standard in Obidos is a real treat.
The medieval city of Obidos, with its winding narrow, cobblestoned streets, walled labyrinth and castle, is where the sweet tasting cherry liqueur, known as Gingha, was first produced. So in theory it's the best. And the highlight is that they serve it in real chocolate cups, which you can eat afterwards.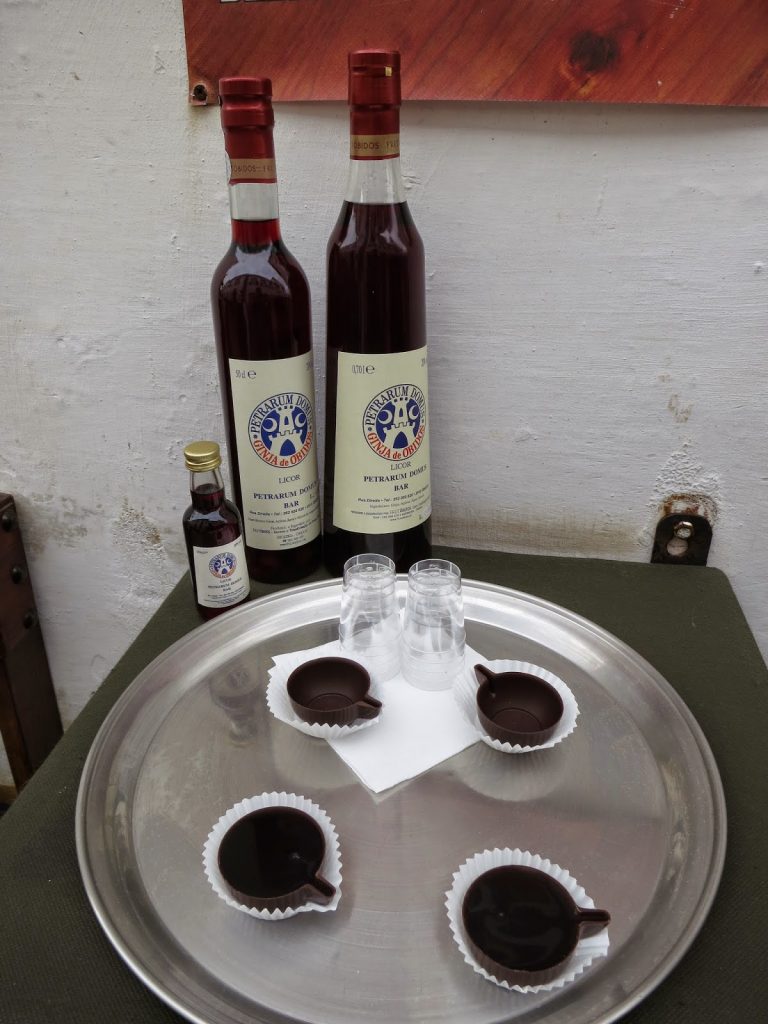 A cherry and chocolate taste sensation
6. Pálinka
A difficult drink to pin down it's origin, but which is apparently protected by the European Union, allowing only fruits mashed, distilled, matured and bottled in Hungary to be named as such. I have had similar concoctions served to me in numerous Eastern European countries but personally, I recommend any home made versions, to experience it like the locals do.
Better known as slivovica in Croatia, you may have come across this tipple from a category of drinks referred to as Rakija, following the same concept of distilling fruit such as plums.
7. Egri Bikavér (bull's blood of Eger) 
It's not what you think it is, unless of course you have been to Eger in Hungary, and have tried it already.
There are varying versions of stories and legends that support the name 'Bull's Blood'. Most referring to the 1552 siege whereby the Hungarians won against the Ottoman empire.
The siege had left the soldiers exhausted from the fight, needing something to quench their thirst. In their eagerness to drink, the ruby red wine given to then, streamed down their faces all over their beards, faces and armour. As a result the Turkish, mistook the dark, red liquid for bull's blood.
A rather bizarre story, but as it's not actually bull's blood, this is one of my favourites from the list. As a red wine drinker, what could be better than a full bodied, oak aged wine, coupled with meat or spicy food.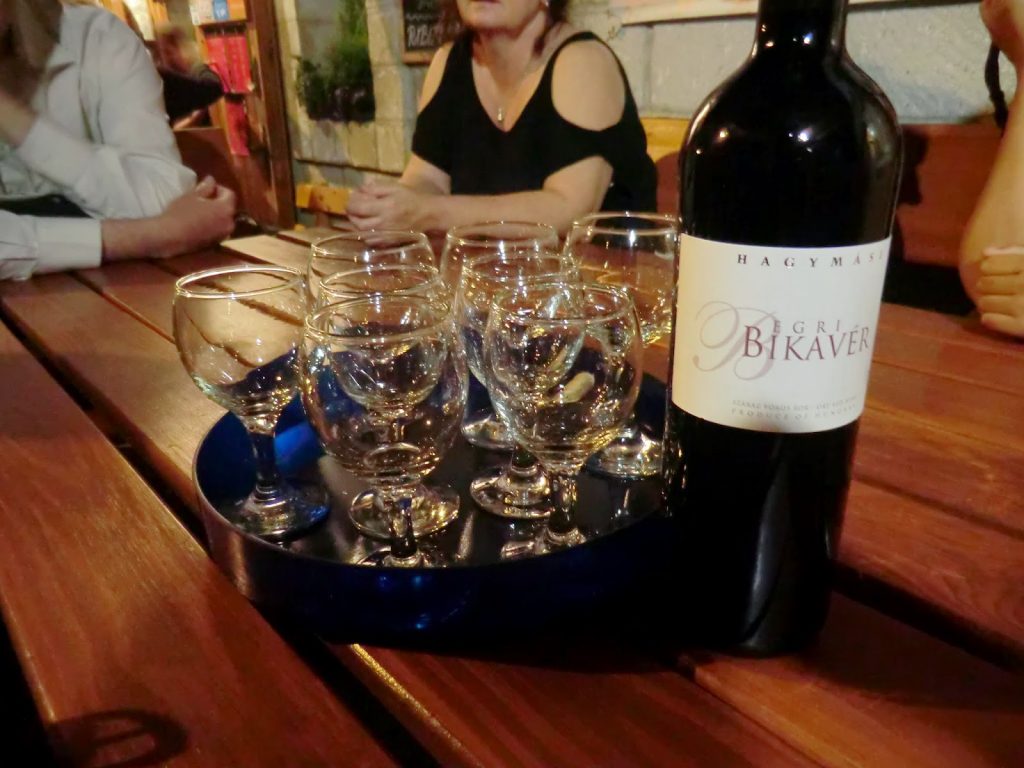 Tasting time in Eger, Hungary
Eger can be visited from Budapest by train (2.5 hours) and is well worth an overnight stay.
8. Balsam 
This drink actually came to my attention during a scout around the city of Riga, Latvia, as I stumbled into what I thought was a coffee shop called Black Magic.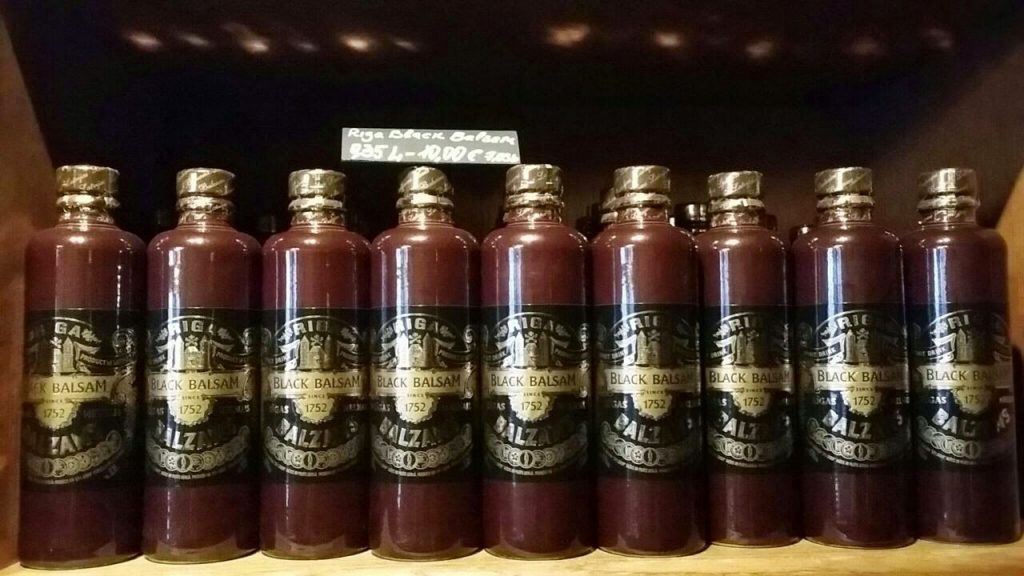 Balsam bottles
This is a liqueur made of 24 herbs, and the recipe has apparently remained unchanged for 250 years. What's great about this drink is how flexible it can be as part of a hot drink, cocktail or neat. It is well used for adding flavor to chocolate products and desserts as well as commonly served with coffee or used to soak candied fruits.
A seasonal drink too, people drink balsam with coffee in winter and pour it on ice-cream during the summer months. I found a shot after dinner was suitably warming in spring time.
9. Maotai 
At 53% volume, this Chinese banqueting liqueur, in my opinion, is one of those drinks you try due to curiosity or courtesy.
Maotai is served at official events and feasts in China, and is the only alcoholic beverage presented as an official gift by Chinese embassies. Incidentally Maotai makes up around 30% of China's domestic liquor sales, but this could be due to it being a less traceable form of bribery.
If you get a chance to track this down and try it, be warned that it's expensive and you might not try it again!
10. Pimms 
My final recommended tipple from my worldly travels, has to be from home. The beginning of summer, the start of Wimbledon and the season for strawberries and cream, just cannot be beaten when coupled with a jug of Pimms.
Pimms No 1 is a gin based liquor that was originally invented in the 1840's, as a health tonic, by James Pimm, in London's financial district.
Of course the best place to enjoy a glass (or jug) of Pimms is when the British weather turns to clear skies and sunshine and the garden parties commence. This sweet tasting fruity drink is not quite the same experienced anywhere outside of the British Isles and it's a good enough reason to enjoy being back home in the UK for me.
Have you tried any of these tipples on your travels and have a story to tell? Do you have other recommendations? I know there are more great tipples I haven't yet tried, so would love to hear your suggestions.