So after sharing with you the 13 items I don't travel without, here are the things that, from my experience, are just not needed when you travel.
However, there are a few caveats concerning destination. So, I have incorporated my thoughts on a few things to consider before crossing it off you're list.
1. Money belt
People swear by them, but other than observing a number of my travel companions in the past and chuckling at fellow travellers, I have never had the pleasure of wearing one myself.
Sorry, but I think they look stupid, making you look out of shape, fat or just unable to fit in your clothes properly. They also make you sweat and that can't be good for you or the contents.
Travelling with a lot of money on your person can be difficult, but you really shouldn't be carrying any more cash than your insurance will cover you for. Is it necessary when there are ATM's and money changers available worldwide these days? I don't think so.
I often max out my withdrawals at an ATM to save on fees but I just carry the money in my wallet/purse. Sometimes I will have other currencies with me but I keep those in my bag, which is lockable, and often left in a hotel room whilst I am out for the day. If I'm between destinations, I just carry the money and other valuables on my person.
Be sensible and don't flash your cash around then the level of risk really isn't any different than being at home. Keep to within you insurance limit then you are covered if anything unfortunate were to happen.
2. Travel towel
I sometimes head off on a trip with this in my bag, only to end up sending it home, so I've lived with the mistake of taking one many times.
Most accommodation provides you with a towel, or worst case you can rent one. It is often not included when you stay in a dorm room, but that, and when you are trekking for days up a mountain is probably the only times I would recommend you take one. Even then, only if it's for a long period, as renting is cheap for the rare occasions you need to, and far easier than carrying the extra weight.
The backup option is a sarong, as indicated in my previous post. When at the beach I find this doubles up as a mat too.
If you are going to need to take a towel, bear in mind that the texture of a travel towel takes some getting used to. Also, they are often a lot smaller than you think they will be (the standard size probably won't even wrap around you, so go for extra large) and if you don't let them dry properly they can start to smell very quickly.
3. Jeans
For the majority of destinations, do yourself a favour and leave the jeans at home. If you're heading somewhere hot and wishing to travel light you won't want to wear them. They are heavy and washing them isn't easy sometimes.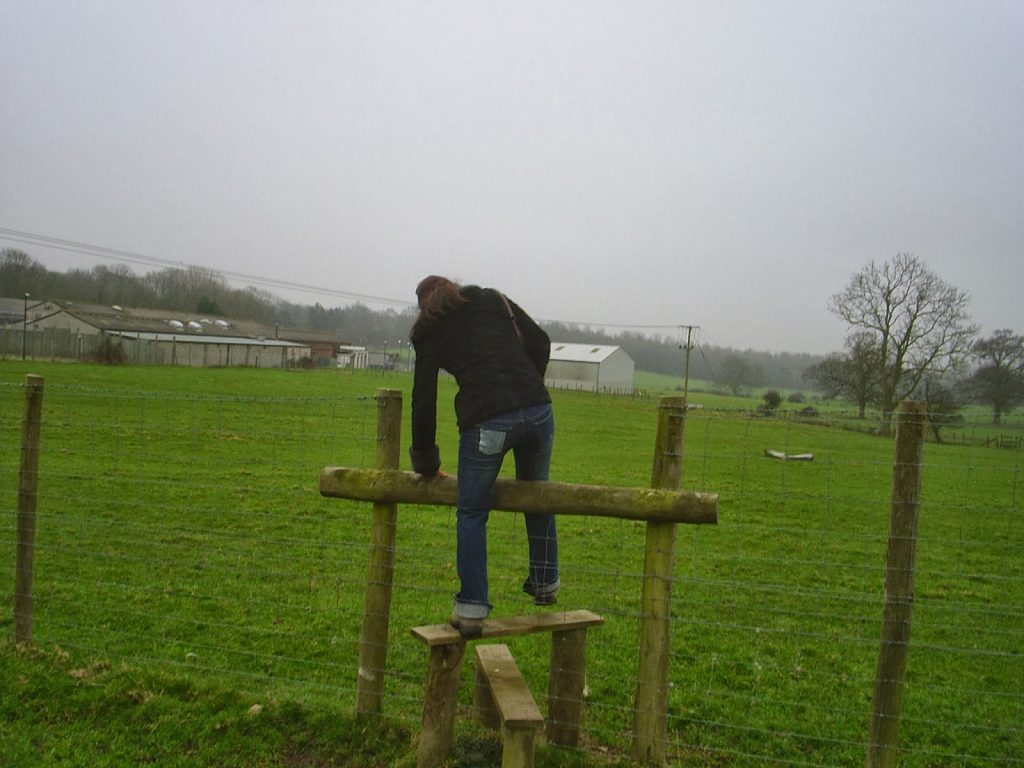 Time to leave the jeans at home
If you hit a cooler climate or need to blend in with western style cultures you can always buy a pair.
Note: If you're travelling in Europe or the USA then that is probably the only time you will want them with you.
4. Mosquito net
Unless you are camping in the jungle or desert and responsible for bringing your own gear, just don't bother taking one.
I have only ever needed my own mosquito net when trekking or volunteering in remote areas and often there is somewhere nearby where you can rent, borrow or buy one cheaply if needed; usually for cheaper than back home.
It's just extra weight if you are heading to Asia or South/Central America and staying in hostels/hotels, as they often supply them if there is a mosquito problem, or they can be rented cheaply.
5. Make-up
Unless you are on a luxury holiday, taking a weekend city break, on a hen do or planning to get dressed up, the average traveller (with a backpack) isn't going to use make-up unless they want to look out of place.
Consider if it's going to be hot or dusty or less than luxurious, make-up will just be messy and pointless.
If you really can't be without it take only eyeliner, mascara and lip balm, which will be sufficient to enable you to make up your face if the opportunity arises.
6. White clothing
It just won't stay white, so leave it at home.
If you are on a 1 or 2 week holiday or city break then ignore this point. As a longer term traveller though, you will just end up not wearing white or the white item will become dirty and grubby looking (more so than your other clothing).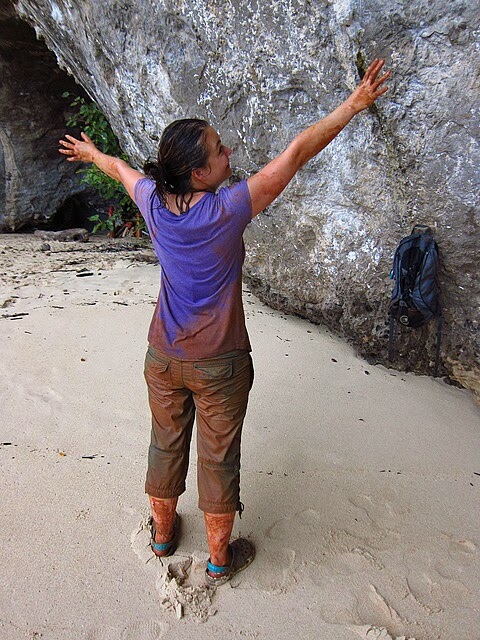 Glad I wasn't wearing white!
Greys, khakis, beiges, light blues/greens and even creams are better choices.
Also note that very dark colours are said to attract mosquitoes – although I'm not sure if this is true. But dark colours are certainly likely to make you feel hotter in the sun.
7. Hiking boots
They take up a lot of room and are heavy/bulky to carry. It's also possible that they cause you to rely on ankle support, making your ankles weaker after wearing them.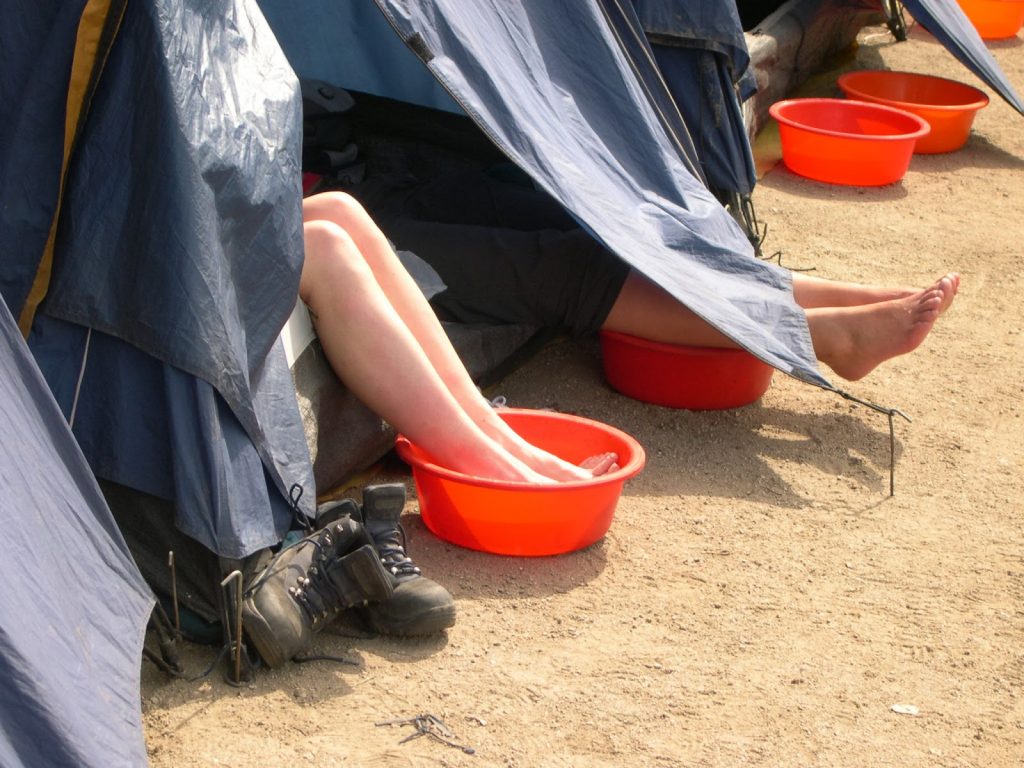 Walking boots just made my feet sore
If you are solely hiking then of course this point should be ignored. I am referring to a holiday or backpacking trip.
I've made do with walking shoes (more like trainers, sneakers, running shoes) on all my overseas trips, although they're still bulky. Even then I rarely wear them unless taking a long hike in a jungle or into the mountains. I more often than not wear my Crocs (see previous post), even when walking/hiking. Otherwise its flip flops (thongs, sandals) all the time.
Think about where you are heading, the temperature, altitude and any must-do treks, i.e. hiking in Nepal, Peru and New Zealand, you may need boots. However, it's really only when trekking in cool mountainous regions with difficult terrain that you might feel you need the extra ankle support a boot offers, but from a standard travel point of view, low-cut (compact), cool and light is the way to go.
Still not sure, take a look at my walking shoes review following the disposal of my walking boots after 7 years – Walking shoes or boots?
8. Sleeping bag
Again taking this into the context of the trip. Unless you are camping or trekking for long periods or suffer from being cold more than others, you won't need it. If you are on a long term trip and may decide to go camping or trekking at some point, you  can always hire one if needed.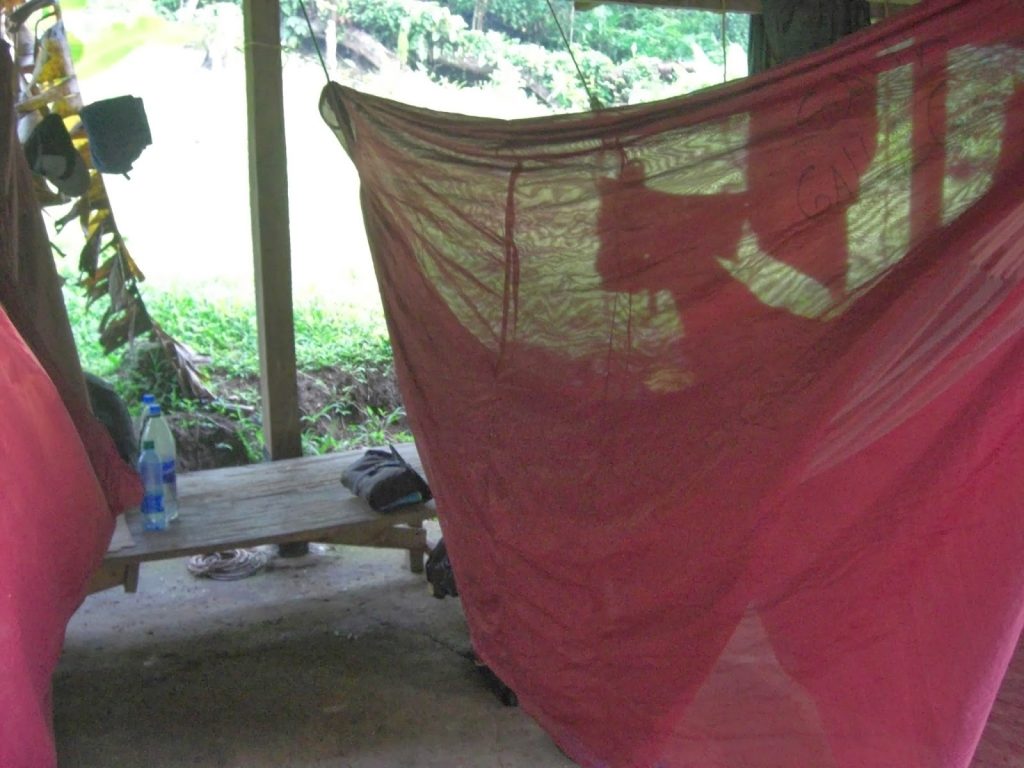 Hiking to Lost City, Colombia – they provided the net, I rented the sleeping bag
I took one trekking to Machu Picchu in Peru and the Annapurna trail in Nepal. These were specific trips and not for longer than a couple of weeks. I trekked to the Lost City in Colombia, whilst travelling the rest of the country for a month, so just rented a sleeping bag.
9. Hair drier and straighteners
This one makes me chuckle as my good friend whom I sometimes travel with, cannot leave home without them. However, usually we are heading to Europe or the USA and probably need to keep hair looking decent, so I can let her off a bit.
The answer is: learn to deal with messy hair. Even in the heat, having a hairdryer or set of straighteners is probably a bit of a waste of space, as your hair is never going to do what you're used to it doing under these circumstances.
Your best friend will become a hair band, head scarf/bandana or hat. You won't care after a few days and even washing your hair may become less of a priority.
10. Laptop
Even as a travel blogger I don't take my laptop on a long trip. Of course I miss it and struggle to back up photo's, edit documents and stay organised. But without it I adapt and find alternative methods.
Of course I would recommend a tablet as that's my device of choice these days – see my previous post for more on this.
If you really want to use a laptop you can find an internet cafe to fulfill your needs.
11. Documents
By this I mean copies of printouts of insurance, bookings, emails, etc.
You will need to carry proof of vaccinations, passport/visas and PADI log. However anything that can be scanned and held electronically within your email account or on a tablet/phone, ie where the original won't be needed. Then do exactly that. You can access and refer to it if needed.
Note that having a hard copy of your insurance policy on your person is worthwhile too, in case you have an accident or more serious, and aren't able to access online documents.
I PDF (Portable Document Format) and scan documents, then store them on Dropbox and my tablet/phone in case I need them. If I don't have my tablet or phone I can log into Dropbox online. I used to just email everything to myself – again another easy way to access your documents on line.
Therefore I rarely need any paper work at all. My passport is generally proof enough that I am me and any bookings or info can be verified by other means.
12. Anything you can buy
If you don't have it or will need more, you can buy it. Often it is cheaper to source locally than bringing from home. Especially in Asia. Things are cheap and readily available, although often unreliable. Similarly in South or Central America.
Western countries should never be an issue.
The items I would include as exceptions would probably be:
Medication – many things can be purchased from a pharmacy. You want to ensure you have enough medication until you can find a pharmacy. It may be difficult to communicate what you need. Then possibly you will need to see a doctor or have a prescription. Have an emergency supply of painkillers and I recommend some Tiger Balm.
Tampons – these are difficult to source in Asia and Central/South America. They do exist, but often only in bigger cities and usually are expensive (more than back home). I'm not suggesting you fill your bag with them… That's a bit extreme! Just be mindful that you may have to look at an alternative or plan ahead. Whilst in a city try to stock up. This seems to become even harder in Muslim countries.
Religious and cultural items – if this applies to you then you will understand the point. These items are not going to be easy to source everywhere you go, so prepare for this.
13. Comfort items
Everyone needs something to remind them of home. Take whatever it is with you but limit yourself to just one item.
For example, I've met a few travellers with soft toys or their personal mascot. Very cute. But you don't need a whole bag full. One is enough!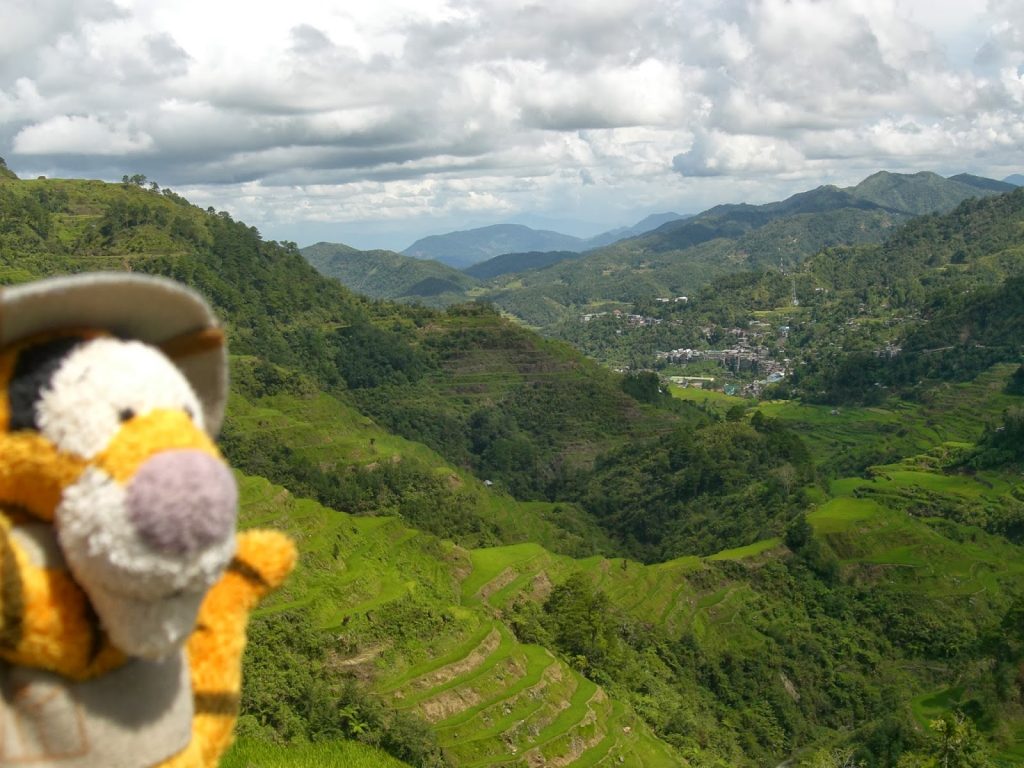 I never travel alone 😉