Many people only pass through Singapore, on a stop over, business trip or en-route to another destination.  I was planning to stay here a couple of weeks, see family, catch up with friends and see a few sights.
I'm about to clock week 3 here and was planning to move on to Borneo already… what happened? Well, if you have been following along, you will see from my last post that, I'm liking it here. So much, I decided to stay a little longer, plus the ongoing knee injury is meaning I have to take things slower than I'd like.
There are still things I want to do here, and this weekend brings with it the Singapore Grand Prix, so why not!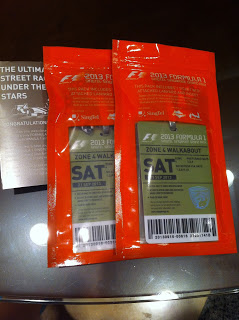 Being rather late in getting tickets we have only managed to gain limited access for the Saturday, but the Killers are playing after the qualifying sessions and just being a part of the atmosphere of the Formula 1 night race is enough for me… I can't wait!
In other news, don't forget to check my Kiss from the World articles, or go to my profile page and become a fan to receive my updates:
Hiking adventures on Malaysia's Eastern islands