Depending on how you look at it, the last week has been busy with nothing or quite a lot. Resting, catching up on blogs posts and taking in the limited sights of the island of Labuan, as well as the duty free red wine and chocolate, was a pleasant break from the national parks of Malaysian Borneo.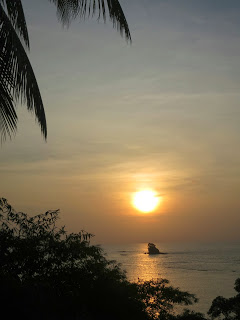 Phill has friends living on the island, so we were lucky to be able to enjoy some home comforts and some great company for a few days. As well as getting crafty for Halloween (see my craft site for more here), I took the opportunity to do a bit of cooking and baking.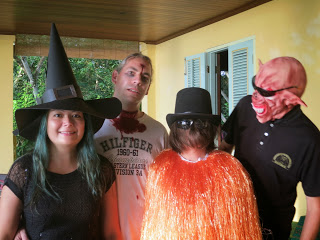 Happy Halloween
On Tuesday this week, we headed on to Kota Kinabalu, back on the mainland, with the intention of finishing off the state of Sabah. However, it soon became evident that a month of Borneo had left us feeling a little jaded and some what unenthusiastic.
I think it was more a case of Malaysian life taking its toll. After about 3 and a half months (on and off) in Malaysia, we felt we needed a change of scenery. Singapore had given this, but being back again, despite it being very different to Western Malaysia, we both agreed it was time to leave.
At least this way, Sabah will get a fair turn, as I will go back one day.
***
The decision to head back to Chiang Mai, easily determined our next stop… and so we are now in Bangkok (Thailand), planning a northerly route through a few places that have been on my bucket list for sometime.
The first bite of Thai food was a welcoming taste that made me feel almost at home. The hustle and bustle of the streets of Bangkok and familiarity provided a comfort that was well over due.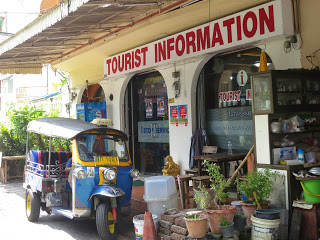 I'm already changing my view of this city since my last visit (see previous post from my visit in May). I never thought the holler of locals offering their "massage?" would leave me thinking – I could live here!
***
Of course there are things I will miss about Malaysia… and a few that I will not. I'll save my specific thoughts for a separate post, once the dust has settled…
Next stop is Ayutthaya.
In other news…
Singapore zoo and night safari has finally got a review from me: This has to be the best zoo in the World. If you've been there, I'd love to know what you think?