Why are you going there?
This seemed to be a recurring theme of responses from most people I mentioned my visit to Belfast to, other than those that had visited themselves.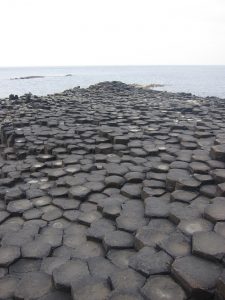 So, here are some of the reasons for my visit and recommendations for why you should visit too.
1. Home comforts – green and wet
Where else can you venture to from London (or elsewhere in England) that feels like home. They have the same currency, speak the same language, and you can use your mobile without roaming charges. Yet you have to get on a plane (at least on the way out) and pass through immigration. The added bonus is that you don't have to be checked on the way back in; so no delays at immigration.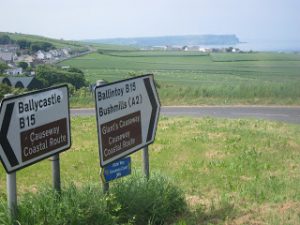 Practicalities aside, the weather is much the same, after all it's still the UK, and there's plenty of green. In fact the coastal region is absolutely beautiful with its greenness, and of course is one of the reasons it features so much in the TV series Game of Thrones.
2. History – experience life as it was
Immerse yourself in history and the stories from Belfast's colourful past. It really is very interesting and I can highly recommend a tour of the Gaol (jail) and/or Ulster Museum specifically to learn and experience life as it was.
The museum is located in the Botanic gardens, so another reason to visit, as well as the detailed history dating back to prehistoric times.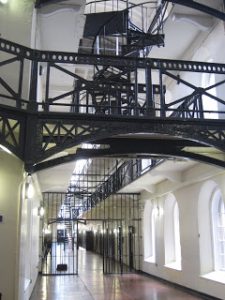 The Gaol is really worth venturing to. Only one of the four blocks is fully accessible, but they have done a good job of exhibiting a lot of things as they would have been in its time as a prison.
3. Titanic Experience – get interactive with the family
Once you head inside the Titanic Experience you are immediately taken back to the time where it all began and I'd be surprised if anyone didn't find at least something to interest them throughout this exhibition.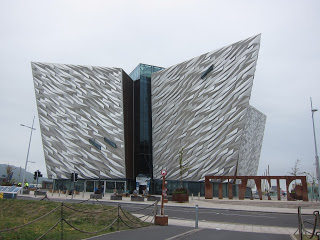 Disappointingly there is absolutely nothing from the ship itself, merely replicas and artist impressions, but they have certainly spent a lot of time and effort putting it all together to make the experience both interactive and poignant.
Kids are made very welcome with their own treasure hunt, with a certificate to take away as a souvenir. I really enjoyed completing this too, definitely an idea for a family day out.
4. Games of Thrones – extensive filming locations
The Titanic Studio's are located in Belfast, and although it's not possible to visit, most likely due to filming schedule, both north and south of Belfast have featured in the show extensively. Even if you're not a fan of the show, the scenery and locations are absolutely worth a visit.
If you're limited on time it's a hard choice to choose between taking a tour to the north or the south. We opted for the north as the Giants Causeway has been long overdue on my bucket list.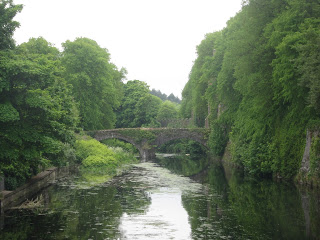 It is possible to visit all the northern GoT sights in on day, plus tick off the National Trust places: Giants Causeway and Carrick-a-Rede rope bridge. However I highly recommend hiring a car to do this at your own pace, and take your time.
We took a bus tour with City Tours Belfast, but the guide clearly hadn't seen many episodes of Game of Thrones in his lifetime and had us on a whistle stop tour that was more whistle than stop. There are a number of other companies offering similar tours, so do shop around if you prefer to join a group.
5. Food and drink – familiar and traditional
From the famous Ulster fry to the Old Bushmills Distillery, a visit to Belfast can involve as little or as much food and drink as you choose. With all the same offerings from chains elsewhere in the UK, you can stick to what you know, or give some of the local options a try.
Bright's is apparently a good place for breakfast, but check the opening times as we turned up in the afternoon to find them closing and on a Sunday when they weren't even open.
It's possible to squeeze a tour of the distillery into you coastal route but tickets are limited and cannot booked in advance.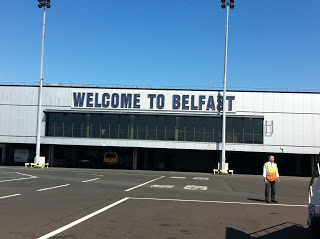 So, the next time you are thinking of a short break, close to home, which requires very little advance preparation. Make sure Belfast is on your list.
And the next time someone mentions a visit there you will understand why.
Have you been to Belfast? Got any other recommendations? I'd love to hear them.