Aldwych tube dates back to 1907, when it first opened as Strand station. At the time this was the terminus and only station on the short Piccadilly line branch from Holborn. It's been closed since 1994, but is regularly used for filming and periodically features on the London Transport Museum Hidden London tour list.
Tickets to visit will be available tomorrow in limited numbers, so if you're interested sign up to the newsletter, as tickets then open to the public on Friday.
An interesting history
In 1915 the station was renamed Aldwych, at the same time as the now Charing Cross station was named Strand.
During April 1917 Sunday services ended and later that year the Eastern platform was closed and became disused. This was then utilised to provide storage during a German bombing campaign, for pictures belonging to the National Gallery. Further wartime occurrences, including the Blitz, resulted in the station's use as an air raid shelter. Then as well as storage for items including the Elgin Marbles.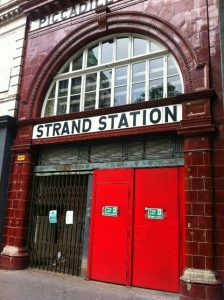 The station survived further planned closures, maintaining a weekday service until 30th September 1994, when it was finally closed.
Current day
What remains here today is largely the original features. There is a false front ticket office, that was built in 1985 but the original one can also be found close to the main entrance.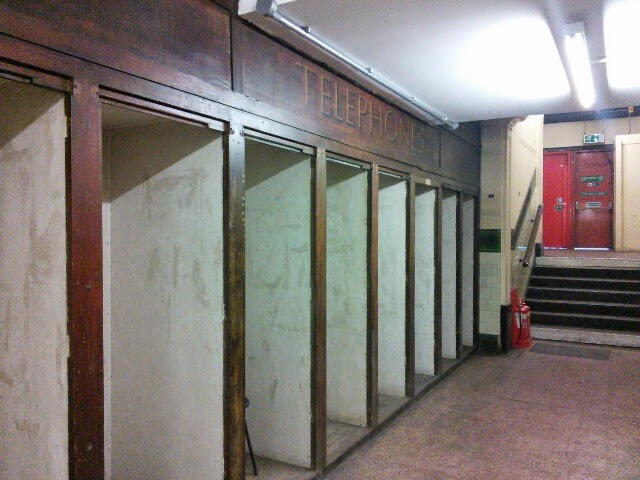 Public telephones
Both platforms feel a little eerie. So of course there is a ghost story, of a woman who haunts the platform area that was never finished. Supposedly the ghost is that of an actress associated with a theatre which was originally sited here, prior to the station being built.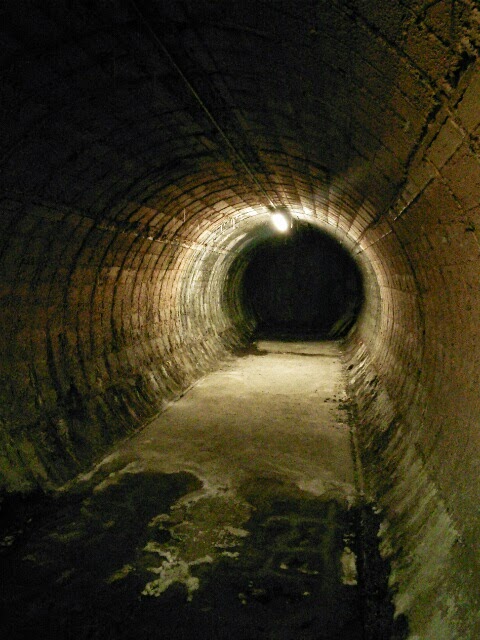 Unfinished and haunted?
What is great about the station, is that it is still maintained for use in films, featuring most recently in the Sherlock series as well as films such as V for Vendetta and Atonement.
Well worth the entry fee, and particularly as access is only granted during a limited period. There was a guy on our tour who had just turned up hoping for a no show. So it may be possible to get a last minute ticket if you are lucky. Don't miss the upcoming ticket release tomorrow, where Aldwych, amongst several other Hidden London tube stations can be accessed in the coming months.
Brit Movie Tours also offer a tour of the station on a limited basis. Check out their site here for dates.