In the first of my posts on places to visit outside of London, I've been busy shortlisting what I think are some of the more worthwhile destinations.
A mere 90 minutes out of London by train, and away from the busy capital, Bath offers a fresh perspective and a stepping stone to many other places.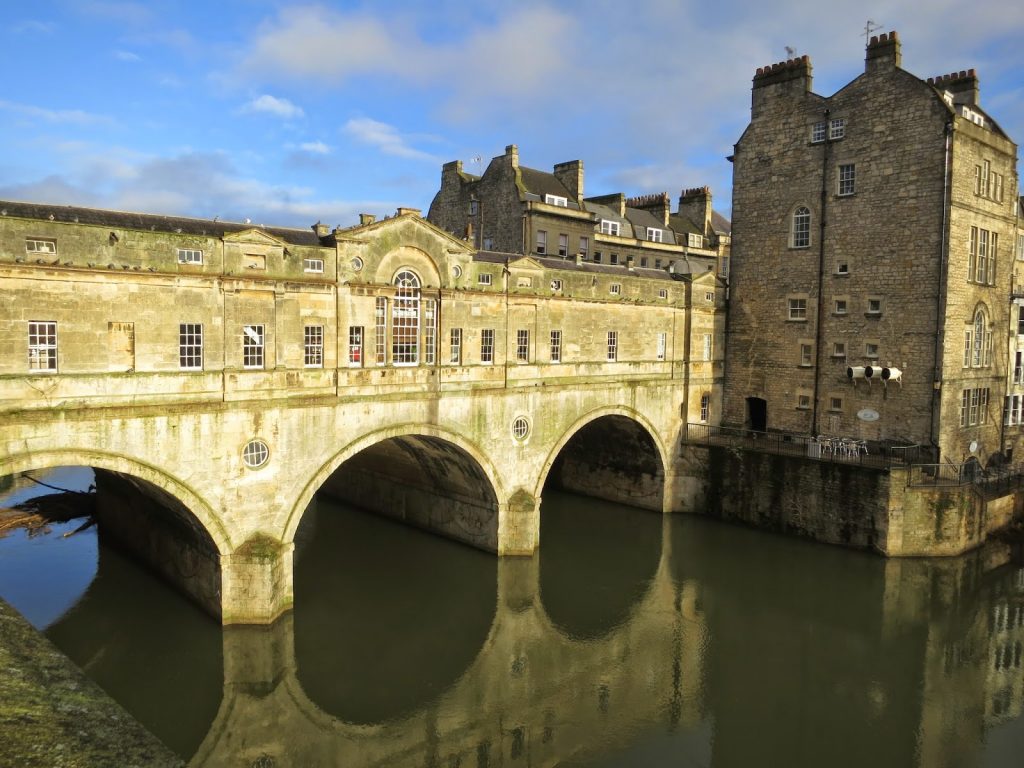 Pulteney Bridge
The great thing about this city, is that it is an all weather destination, just be prepared for typical British weather and you will not be disappointed.
In Spring
As the flowers start blooming and winter tails away, this is a great time of year to avoid the crowds.
Although this probably applies to most places throughout the UK, Bath in particular, benefits from the springtime lighting. It's great to wander around whatever the weather and just admire all the architecture.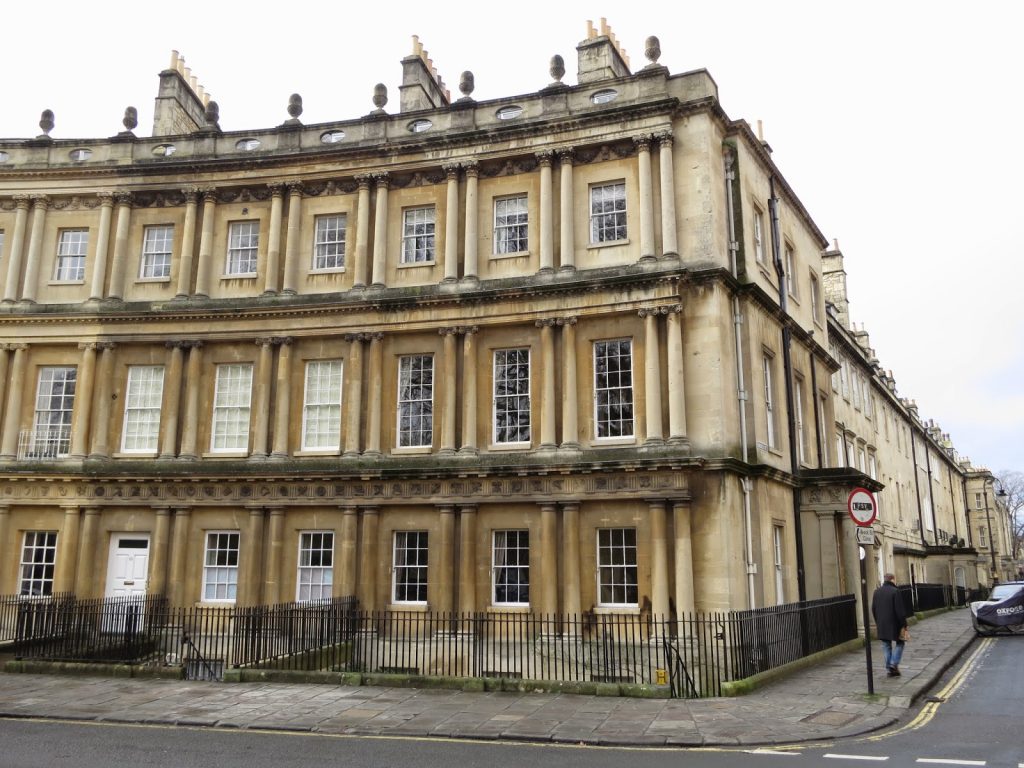 Beautiful architecture
The walking tours run by the Mayor of Bath Honorary Guides should definitely be number 1 on your to do list. Extremely informative, covers all the key sites best seen on foot, so you can take your time a little. The guides are very very good, and the fact that they don't charge a fee or accept tips makes it budget friendly too.
In May, why not head along to the annual Bath Music Festival or other events – see more details here.
In Summer
Surrounded by a beautiful water way, summertime is of course best for exploring Bath by boat.
Take a canal boat holiday for a day or two, or head out on a romantic picnic at your leisure. Of course there are the river cruise options too, which you can enjoy, perhaps with friends, and stop off at a pub or two along the way. Or how about a restaurant boat? There are so many options worth considering.
In Autumn
September is a great time to visit Bath if you're a Jane Austen fan, or just want to indulge in the annual Austen-themed events. There are parades, walking tours and a number of other things to experience, including learning to dance in the style of the Jane Austen period.
Of course, many of the other things to do in the city can be enjoyed during the Autumn months as well.
If you are planning on staying overnight, you may want to book in advance, and/or check the schedule of events, and time it right with the Jane Austen Festival.
In Winter
As well as all the sights, shopping and architecture to experience, in December, the Bath Christmas market also lures visitors into the city.
A visit to the famous Roman Baths is another year round must do, but during winter, being under cover and avoiding any potentially bad weather is a good idea.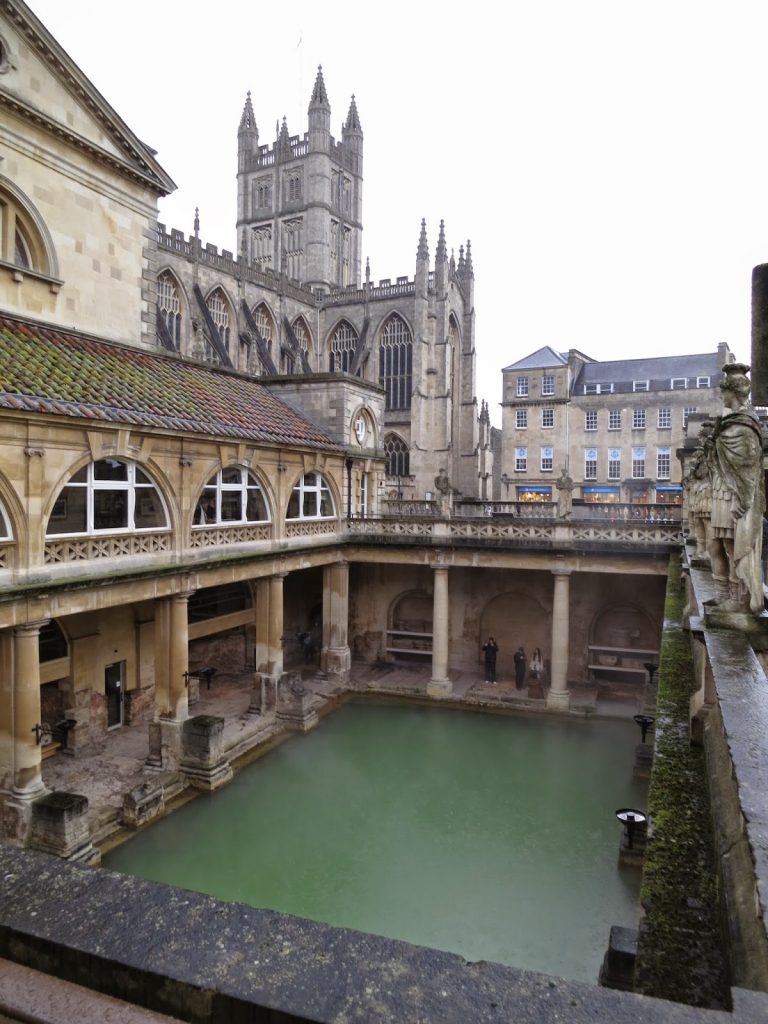 Roman Baths
I can also highly recommend enjoying afternoon tea in one of the many tea rooms around the city, including the Pump Rooms which are conveniently located as you exit the baths.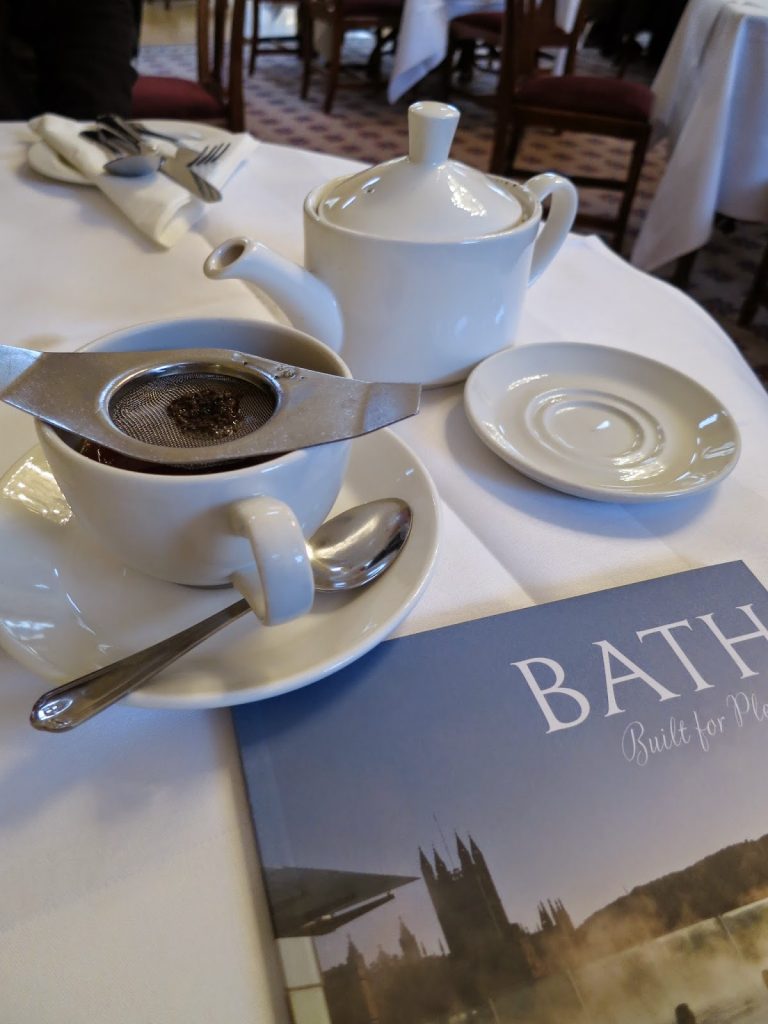 Recommended: afternoon tea stop
At Sally Lunn's, close to the Abbey, sample the famous bun from which the tearooms take their name. These are made to the same recipe dating back to the 1680s, and can be served with sweet or savoury accompaniments.
Or if you're more of an 'eat on the move' type of person, stop by "The Bath Bun" and try a Bath Bun, famously created by William Oliver around the 18th Century.
There are also plenty of things to experience indoors if you need warming up, with a number of museums and of course the Abbey.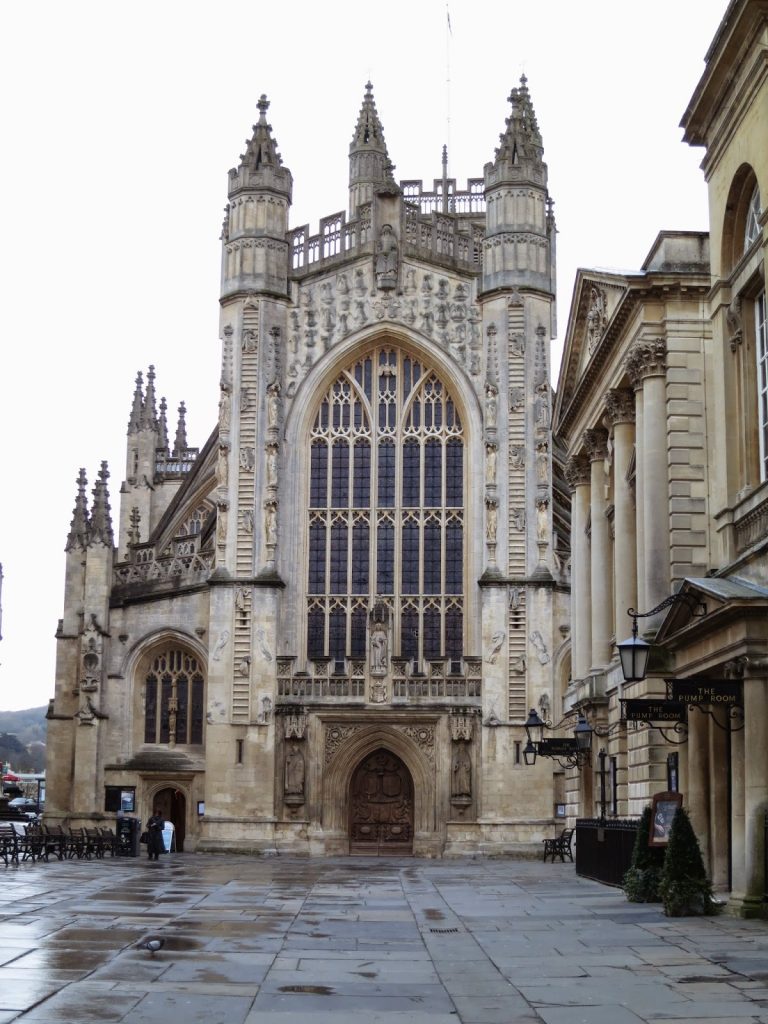 Bath Abbey
Have you been to Bath? Got some recommendations to add… I'd love to hear them?