Happy New Year to all my friends and family who celebrate Lunar New Year (農曆新年) or spring festival (春節), better known as Chinese New Year.
Today is the first day of this 15 day period of festivity, celebrating the year of the horse, which incidentally, is my year too.
Some people around the world will already have started their celebrations hours ago, given the time zones.  These celebrations will be taking place in countries and territories with significant Chinese populations, including Mainland China, Hong Kong, Macau, Taiwan, Singapore, Thailand, Indonesia, Malaysia, Mauritius, Philippines, and also in Chinatowns elsewhere.
Check out this colourful post showing photos from Lunar New Year celebrations Worldwide.
If you do a little research, you'll probably determine that Chinese New Year is a two-week period where everyone goes home to honor their ancestors, worship deities and partake in superstitions and watch dragon dances.
It's kind of similar to Westerners celebrating Christmas by singing hymns, praising St. Nicholas and distributing their wealth to those in need.
Of course it does include these things, for a short while, but for the most part, it's probably more about eating copious amounts of delicious food stuffs.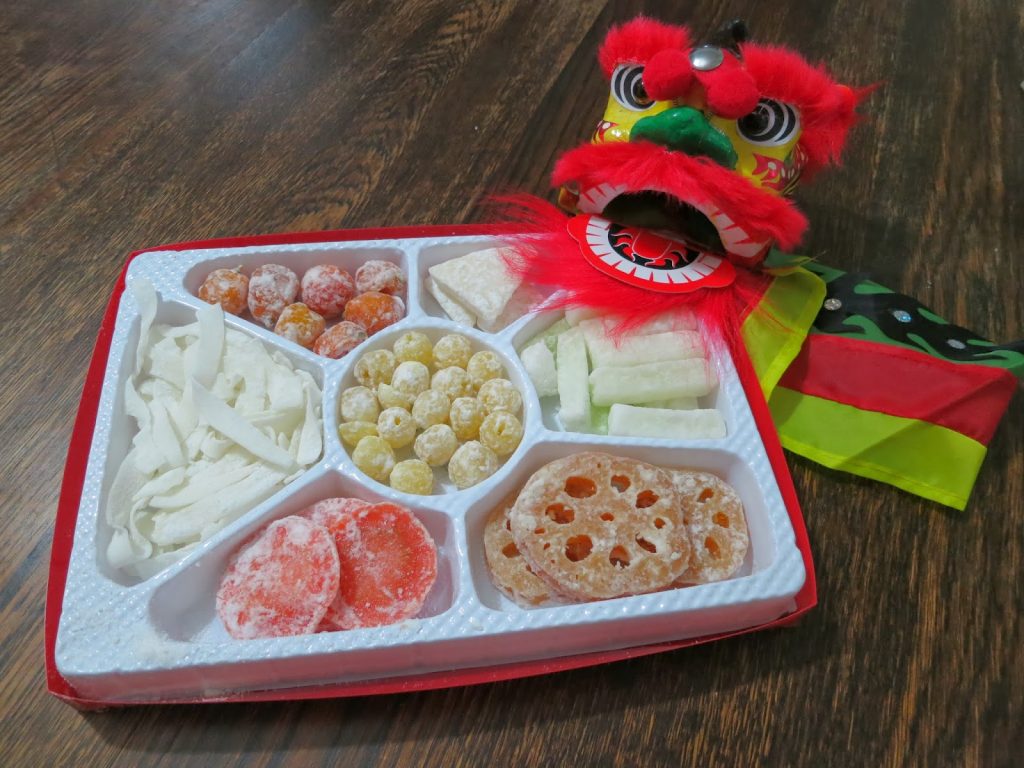 Traditional candies
I will be celebrating this year back in the UK, and have already been reminded not to do any cleaning today, in line with one of the numerous superstitions at this time of year.
However, not buying shoes for the whole month seems to be a load of rubbish according to my mum, thankfully, as I'm still searching for a replacement pair of Crocs, that will be acceptable to this colder weather ;).
Despite the not so fun weather, being in the UK isn't quite the shock I anticipated, and Chinese New Year, for me, brings with it some of the things that I secretly love about Christmas (despite not celebrating – see my post: Travelling around Christmas time. This is a time when I can catch up with friends and family, eat all the things I like and make cards (like these).
I will be looking forward to seeing and hearing about what everyone gets up to across the globe in the coming days. Particularly if you're in London, as these are apparently the largest celebrations outside Asia.
Check out the event details for Chinatown in London here.
Gong Xi Fa Cai!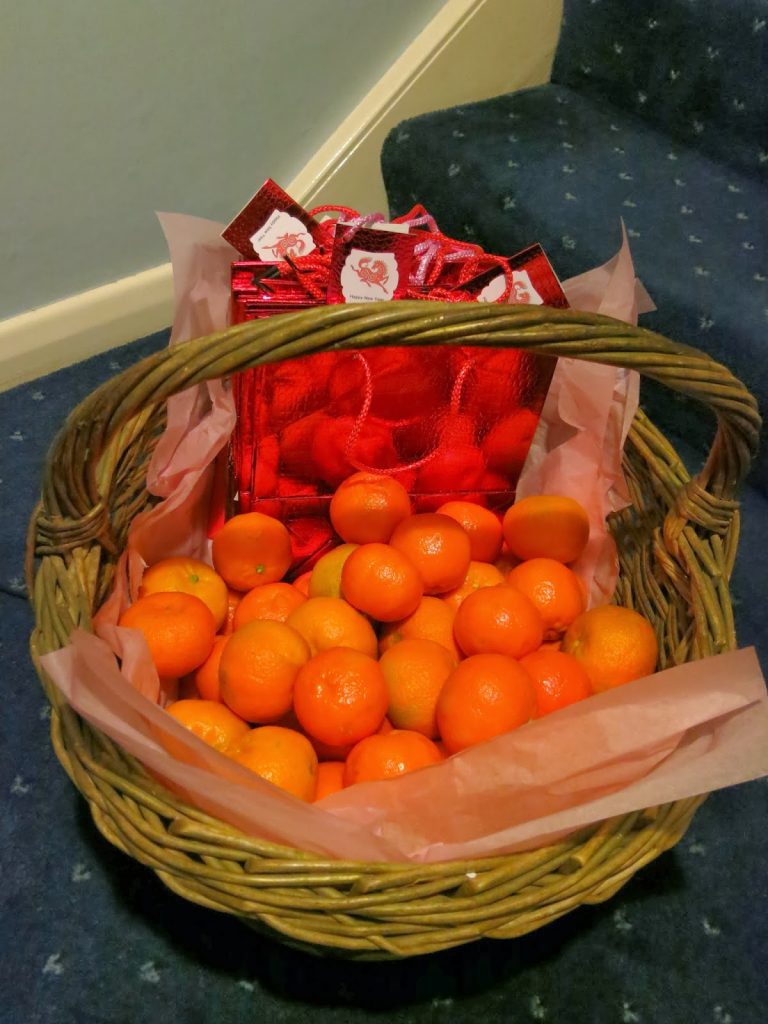 Give a gift of oranges or tangerines (but avoid giving 4!)