I've never been to Denmark before, but after 3 days in the capital, Copenhagen, last week, I will be going there again as soon as I can to get my "hygge" fix.
Hard to explain and even harder to pronounce, the Danish word hygge (sounds a bit like "hooglie") roughly translates to coziness. However, there is far more to the translation, as there is to Copenhagen.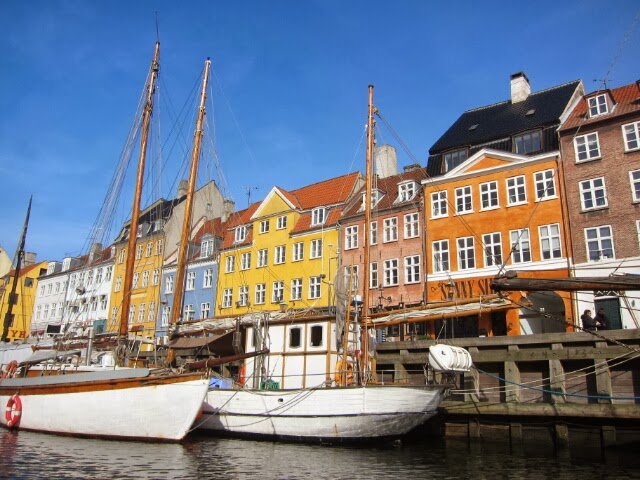 So, what other observations have I concluded from my short visit that make this one of the cosiest cities in Scandanavia.
It's clean
Well it's not as clean as Singapore. However it is immaculate compared to many cities in Europe.
There are places to dispose of litter everywhere you go and often very clean 'shared' (ie both male and female) public toilets, which make it very cosy.
It's reasonably compact
You can easily walk the majority of the main sights in a day, although there is a significant amount to do or see, which will have you returning to fully explore.
Navigating the streets is straightforward on foot but with a bicycle you can fit in with the locals.
The weather is typical to Scandanavia – it's not very warm at this time of year, although I have been informed that the summers can be.
As long as you come prepared, with layers, and wrap up warm, it's easy to adapt to the changeable weather.
There are many cafe's here, serving great coffee and amazing Danish pastries or flødebolle's (chocolate coated marshmallow treats), so no excuse not to keep warm and take it easy wherever you go.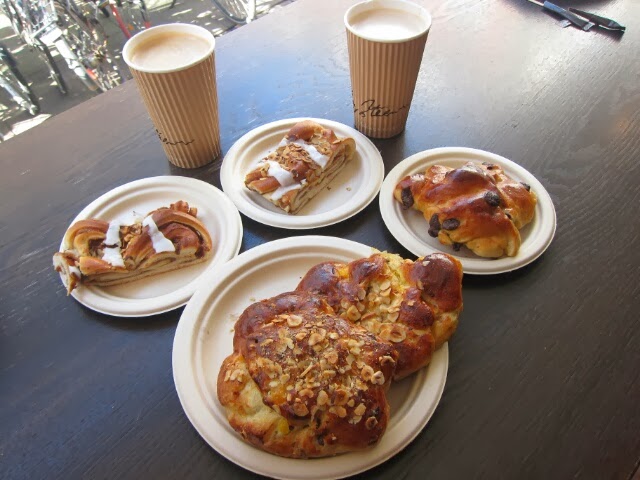 Beer is everywhere 
So, if you enjoy a drink, you'll be glad to know that the city where Carlsberg originated, actually doesn't have any restrictions on where you can drink it. There are beer carts, pubs, clubs and 7/11 corner shops where you can stock up on the local brew.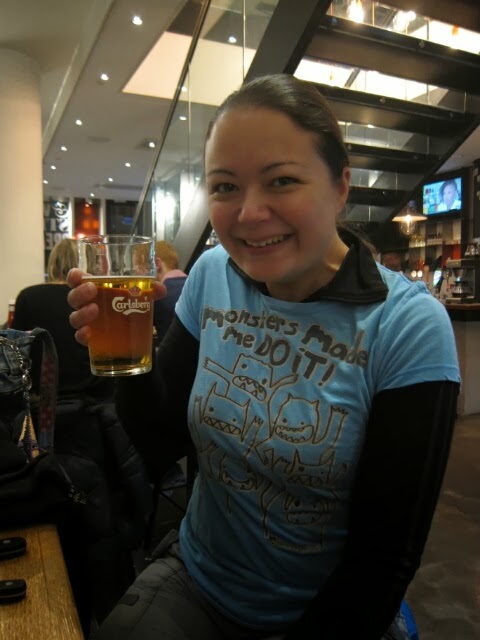 Even at this time of year we saw people enjoying their beers outside on the streets, just walking around. It's easy to just join in.
They speak English
Not something that I am proud to take advantage of, but fortunately something that makes travelling here even easier.
They speak very good English in Copenhagen, and even many signs are in English. It doesn't help with your Danish language skills however. But it does help you interact with the locals and enjoy the atmosphere more.
It's green, in many ways
It is the European Green Capital winner for 2014, but it is also green in other ways…
The roads are busy with bikes, but the streets can almost be considered quiet because of this, rather than polluted with fumes. They even have electric buses.
As a pedestrian, you have to cross at the allocated 'crossing' and wait for the GREEN man. If there is one and you cross without him, you can face a fine of approx 1,000 DKK (equivalent of £110/$185).
The simple answer is to make sure you follow these rules, but there are no buttons to summon the green man, even when there is no traffic, so you often find yourself cursing whilst you await his appearance.
Stay "hygge", don't get frustrated as we did – the green man is there to keep you safe!
It's lovely
Copenhagen is a lovely city and it's a very easy going place. I can guarantee that a visit there will leave you wanting to come back for more.
I will be sharing some of what I got up to whilst there, in upcoming posts, so do check back soon.
Have you been to Copenhagen? Did you find it "hygge"?