Winter time in the UK, for me and many other British people, can be depressing. As the SAD time of year sets in, and the wet, grey weather becomes cold and dark, it's easy to stay indoors and hide yourself away.
Yes, winter is coming. But, what better time to get away from it and take a winter trip somewhere. Or, if your pocket doesn't quite stretch to that, at the very least, don't let the cold weather keep you indoors.
I'm often found outside geocaching at the weekends during the winter months, it seems more so than in the summertime. As long as you wrap up warm and are prepared to get wet it's a great way to stay active and explore.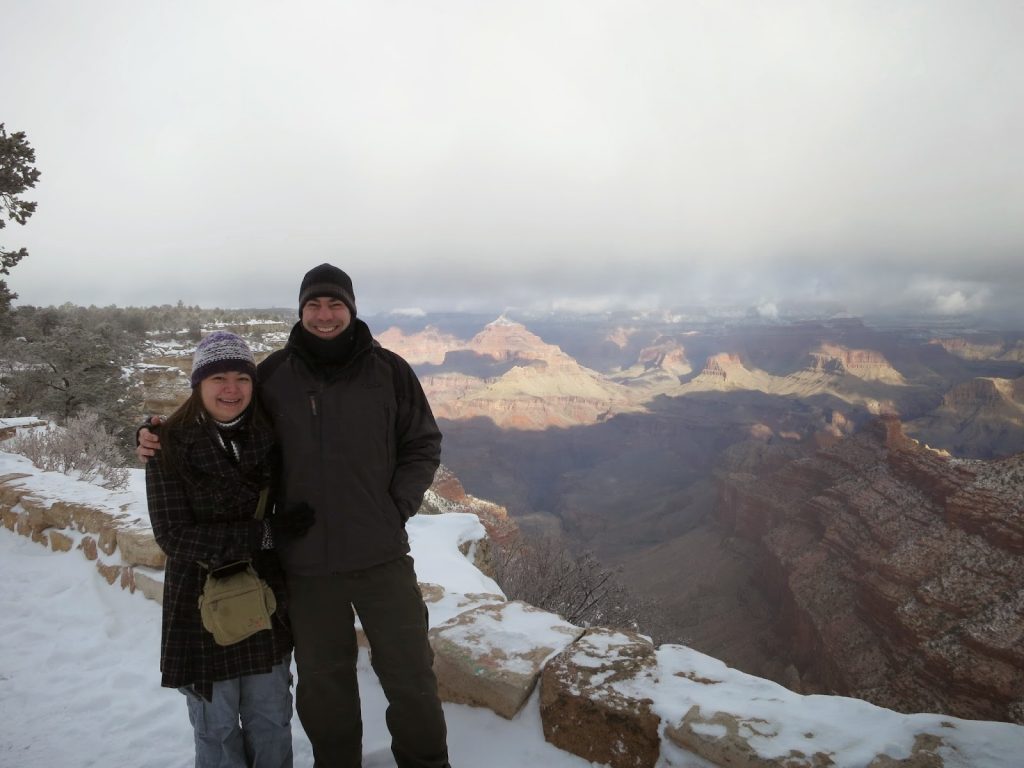 Geocaching whatever the weather, Grand Canyon
If you plan to get away and need ideas for winter trip destinations at this time of year, here are 5 of my recommendations:
1. Christmas markets
Ideal for a short break and full of Christmas charm.
There are numerous destinations with Christmas markets to choose from around the world, and to suit your budget. Although, of course, Europe's Christmas markets and the original, traditional ones in Germany should be on your list, there is likely to be a Christmas themed market local to you.
Some favourites as voted by travellers can be found here.
A Christmas market is a great way to get the traditional Christmassy experience, and some of them have already started in the month of November.
2. Las Vegas, and the grand canyon in the snow
Vegas really surprised me. I never thought it would be a destination of choice for me, and it wasn't. But after a visit there in December 2012, I will never be so quick to overlook a destination again.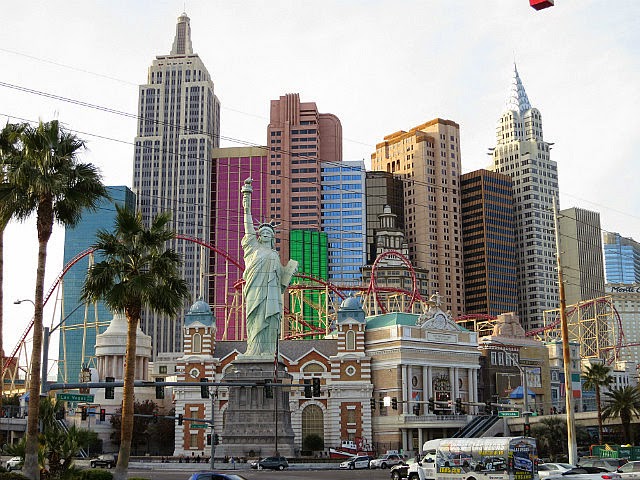 New York, New York – in Vegas!
Stay on the strip (of course) and bring suitable walking shoes and something to keep you warm when outside such as a fleece or jacket… you'll soon warm up once inside one of the shopping malls/hotels.
Read more about my visit to Vegas here: Las Vegas highlights… you have to see it to believe it! and a special mention to the Grand Canyon in winter – Road trip: desert to world wonder.
3. Sri Lanka
If you fancy warm weather, beautiful beaches, amazing food and some intriguing culture, Sri Lanka offers all of this whatever the time of year.
I spent Christmas and new year there in 2011 and would highly recommend it to get away from colder climates.
Read about the highlights from my trip here: Another Christmas travelling… this time in Sri Lanka.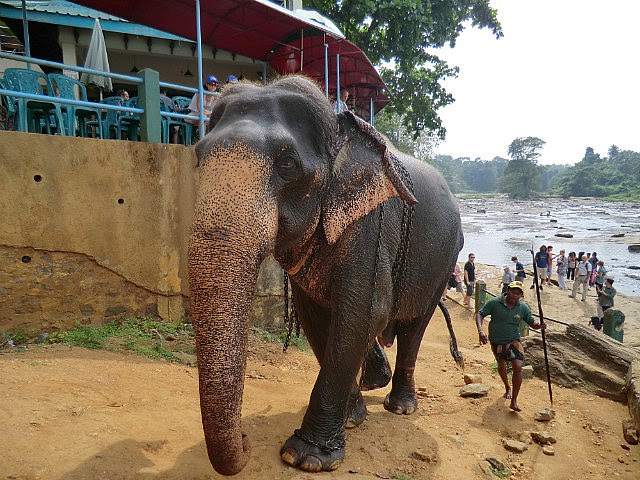 See elephants and so much more
4. Volunteering
I haven't celebrated Christmas much in the UK over the last few years, always using it as an opportunity to take a trip, travel, and maybe do some volunteering.
In 2007, I took my first trip to Ecuador, spent 2 weeks volunteering on a conservation project and absolutely loved it.
Check out my Volunteering page for advice when looking to volunteer and read more about my time in Ecuador here: Conservation project in Ecuador and with any luck… more travelling.

Get dirty, get volunteering
5. Malta
This tiny island is warm most of the year. At Christmas it cools down but is still a lovely destination, with many traditional spiritual events. Nativity scenes and carol singing festivities are popular across the island throughout December.
I visited Malta for the second time, just a few weeks ago and will definitely be back. Read about my trip here: Malta left me in awe.
For those Game of Throne fans, Malta was the location for a number of scenes in the first season…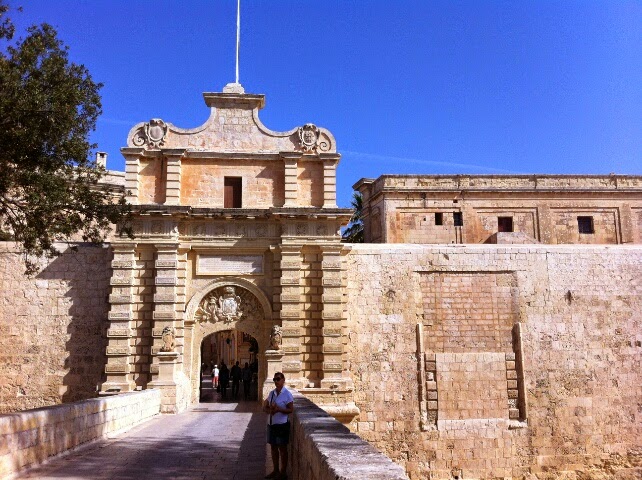 Search out film locations – Season 1 Game of Thrones, Mdina, Malta
My next trip will take me to Cuba. For those regular followers and friends reading this, you will be aware that I have attempted and planned a trip to Cuba twice before but never actually got there.
Finally, it's booked and I have my visa ready.
I have no doubt, I will be adding this to my recommendation list. So, keep checking back to read all about it.
What holidays do you have planned over winter to avoid hibernation kicking in?