As promised in yesterday's post, here are the highlights from my day of experimental travel in London: walking from A to Z, starting at Aaron Hill Road in E6, all the way to Zulu Mews in SW11.

Click here for full detailed Google 'My Map' which you can add to your device.
Staring at the map of my first official Experimental Travel challenge, I felt somewhat overwhelmed.
At almost 13 miles (20 kilometres), which would apparently take just over 4 hours, if we didn't stop, this wasn't going to be a simple walk across London.
The route passes by numerous landmarks, things to do and of course, for us, geocaches. So plenty to explore and experience.
The start location in Aaron Hill Road looks a fairly recent extension to the Urban part of the East End as the residential buildings showed little sign of wear and tear.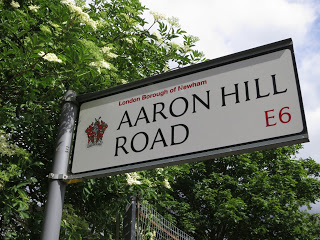 Starting at A…
As we set off to the West, via one of the cycle paths, we quickly gained pace and found ourselves looking out over the marina at London Regatta Centre.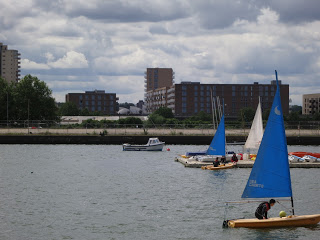 Watersports at London Regatta Centre

Docks and more
There's quite a lot located along the dock areas west of London City Airport, with Excel London and London's Royal Dock offering numerous events and festivals throughout the year.
It was reasonably quiet when we were there, allowing for an easy stroll along, whilst admiring the view of Canary Wharf framing the Emirates Airline Cable Cars, as they made their way to and from Greenwich Peninsula,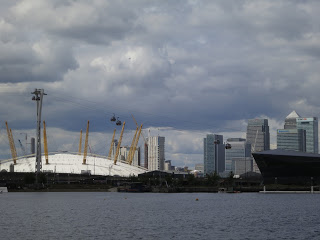 View of the O2 and Canary Wharf
Alternative route: the cable car can be easily added to the route if you then jump on the tube from North Greenwich and head to Canary Wharf and onto the Hilton Docklands Ferry to continue your journey.
This area of London holds significant history, and remains a hive of activity, also being a good place to stop to rest or take it all in. Check out the London's Royal Docks website for up to date details of attractions and events.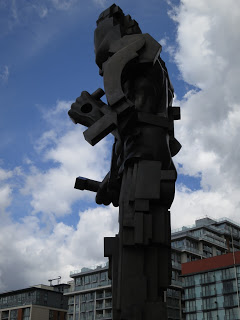 Interesting statue – Paolozzi's Vulcan
If there's nothing there that takes your fancy, then Trinity Buoy Wharf (slightly south of my A to Z route) is an interesting space with many buildings made from redundant shipping containers, housing quirky eateries and other artistic areas, including a gum art trail created by the artist Ben Wilson (also famous for his art on the Millennium Bridge over in the City of London) and part of The Line, a brand new sculpture walk which runs along the Meridian.
An unfortunate detour
The Thames Clippers team at Canary Wharf weren't the sharpest during our visit as we were sent incorrectly onto the boat to Tower Bridge in error. This perhaps would have been quite nice if we hadn't just kayaked under it a couple of days before, or weren't quite so pressed for time and barely over the halfway point of our adventure.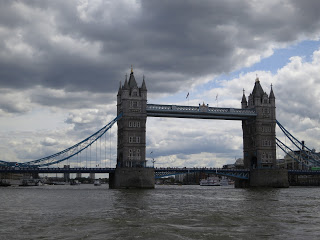 Tower Bridge detour
As we finally got back to Canary wharf and waited for the correct boat, we witnessed the same staff member sending other people the wrong way too, so it wasn't just us.
Rotherhithe
We stopped for lunch after the ferry at The Blacksmiths Arms, where it is rumoured Lord Nelson had frequented with Lady Hamilton, as well as the Queen mother stopping by for a G&T in 1988.
Fed and watered, we headed further West, admiring the Bascule Bridge en-route to the Brunel Museum and the other miniature bridges outside the exhibition.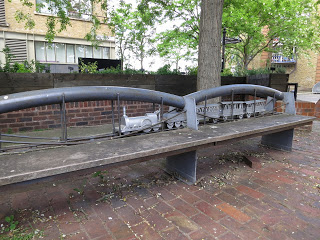 Brunel's Royal Albert Bridge bench
The museum displays tell the story of the construction and history of the Thames tunnel, but the Grand Entrance Hall is definitely the highlight. Tours to the tunnel, run from Bermonsey Tube station or via boat from Embankment – more details here.
Rotherhithe in itself is worth a visit of its own, as it's a beautiful area that can be wandered easily on foot, with at least one pub worth a stop.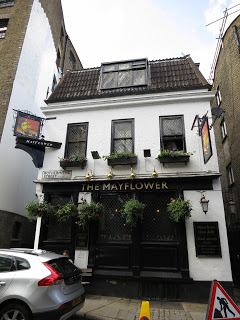 Amazing pies


Dull section
Between Bermondsey and Elephant and Castle, the route is pretty dull with little to see, unless of course you want to indulge in the brightly coloured and run down shopping centre which is due to be torn down.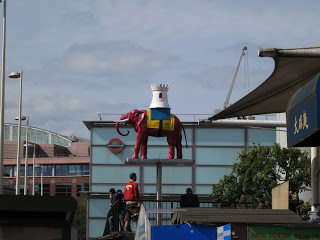 Will they keep the elephant?
At this point, I seriously considered taking a 'Santander' bicycle the rest of the way.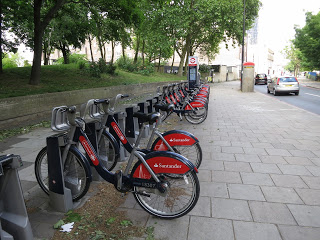 No more Barclays
However, after entering the Borough of Lambeth the options become a little more varied, with the Cinema Museum, a Buddhist Centre and an arts space in an underground public toilet.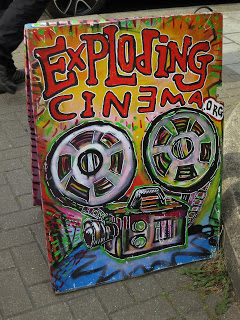 Underground media
The home stretch
I was glad to see the MI6 building come into view as we approached Vauxhall Station, and knowing that we could jump on a train here and head straight for home was some what appealing. Having got this far, we both agreed to stumble on, despite tired feet.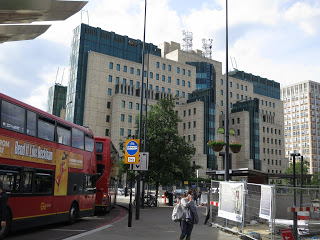 MI6
We were rewarded with a view of Battersea Power station (minus a chimney). It's safe to say that the area will soon be subject to a massive regeneration project and will consequently be a completely different place in the next few years.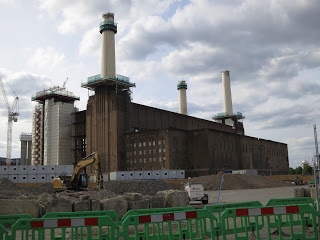 Battersea Power station
Battersea Park close by is a beautiful and extensive park which offered some shade as our journey reached its final stretch. A great place for a picnic or sit down, just a short distance from the finish line.
As I stumbled the last few steps and looked up for the sign, my heart sank…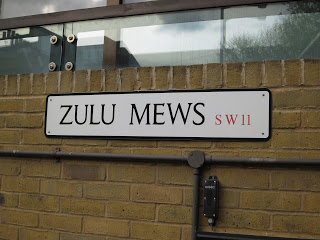 … ending at Z
Zulu Mews, the final road listed in the current London A to Z and our end destination after nearly 14 miles (22 kilometres), was located behind a gate!
I took a picture and headed for the train home…
There's still a few more posts to come on my unusual experiences series, so check back at the weekend for the next one or follow me on Twitter or Facebook.