Greenwich is a district of South East London, situated on the River Thames and listed as a World Heritage site.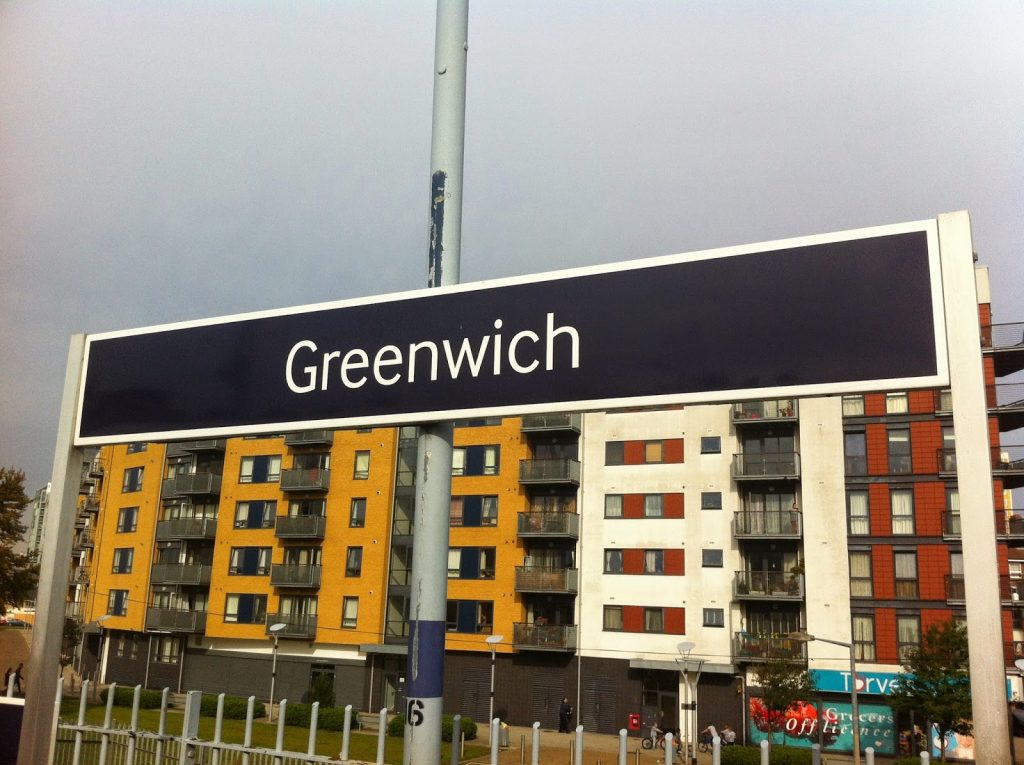 In my opinion, Greenwich is underrated and often shadowed by other areas of London. This is surprising given the fact that this is the centre of where time began, or so to speak. Or that it is one of the most featured film locations in the World – see more here.
Visitors to Greenwich will often be found taking the hike up to the observatory and the Prime Meridian line to stand astride this brass rail set in concrete. Whether or not its significance is immediately evident to the crowds of tourists, this is a monumental point in our history. This line is where from which the World measures time and position.
The importance of Greenwich dates back to beyond the Middle Ages, since it was the gateway for road and river travellers between London and the Channel.
Previously, there were 20 meridians in Europe alone. Greenwich was chosen as the ultimate prime meridian in 1884, because most of the world's shipping industry already used it.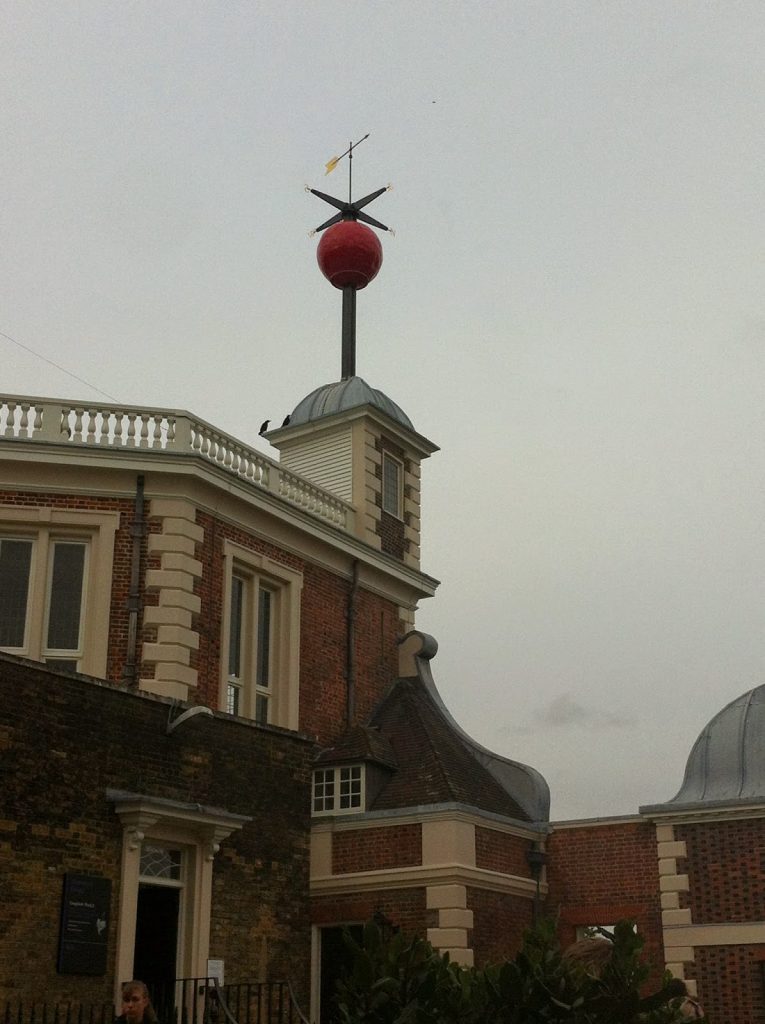 Observatory time ball, dropped everyday at 1pm
There have been a number of claims of earlier meridian lines, the most recent in Scotland – see BBC article here. Whether claims continue to emerge, the fact of the matter is that Greenwich is the centre of where time began and without the Greenwich Prime Meridian, the international 24-hour clock would not exist as it does today.
Not just for this historical relevance, but for the many other things to see and do, a visit to Greenwich should be on every visitor to London's itinerary, and as a UK resident, it's a must for all the family.
Over the last few weeks, I have been exploring Greenwich, as a tourist, and as a local, taking in as much as possible in order to share with you my highlights and recommendations, to help in making the best use of your time here.
Getting there
Travel by train, Docklands Light Railway (DLR), bus or boat. For the tourist experience head to Greenwich by river, weather permitting, and enjoy sights of the London Eye, St Paul's Cathedral, the Tower of London and Tower Bridge en-route.
By boat the journey is 30-60 minutes each way, depending on where you embark. There are sightseeing cruises which depart near the London Eye at Waterloo, Westminster and Tower Bridge piers. The cheaper option is the clipper riverboat.
When to go
All the main sights are open year round. The weather can be changeable in the UK, so pack an umbrella and warmer clothing in the winter months.
The market is open Tuesday to Sunday, so worth bearing in mind if arts, crafts and food purchases are likely to be of interest to you.
My top recommendations
In no particular order…
1. Discover Greenwich visitor centre.
It's FREE – a good place to start, and a good collection of exhibits and info which explores over 500 years of history.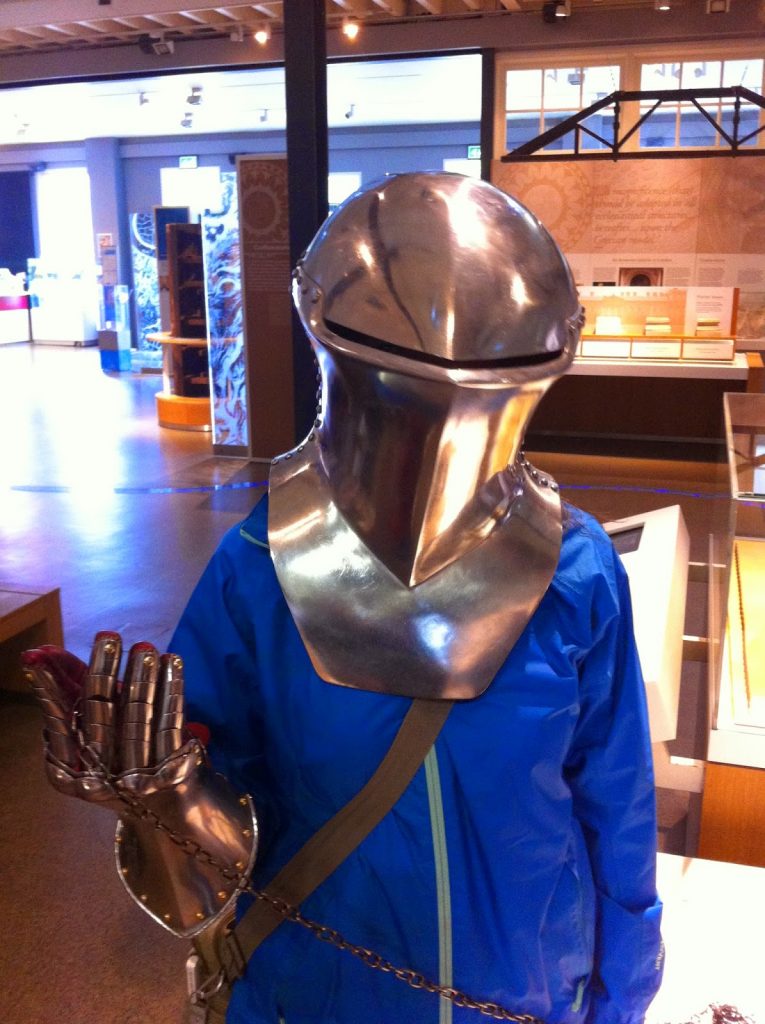 Educational exhibits 😉
2. Royal Observatory.
£8.50 entrance fee – the observatory and it's exhibits are certainly interesting and of course the obligatory photo on the Prime Meridian is better than the one you can take outside the date for free.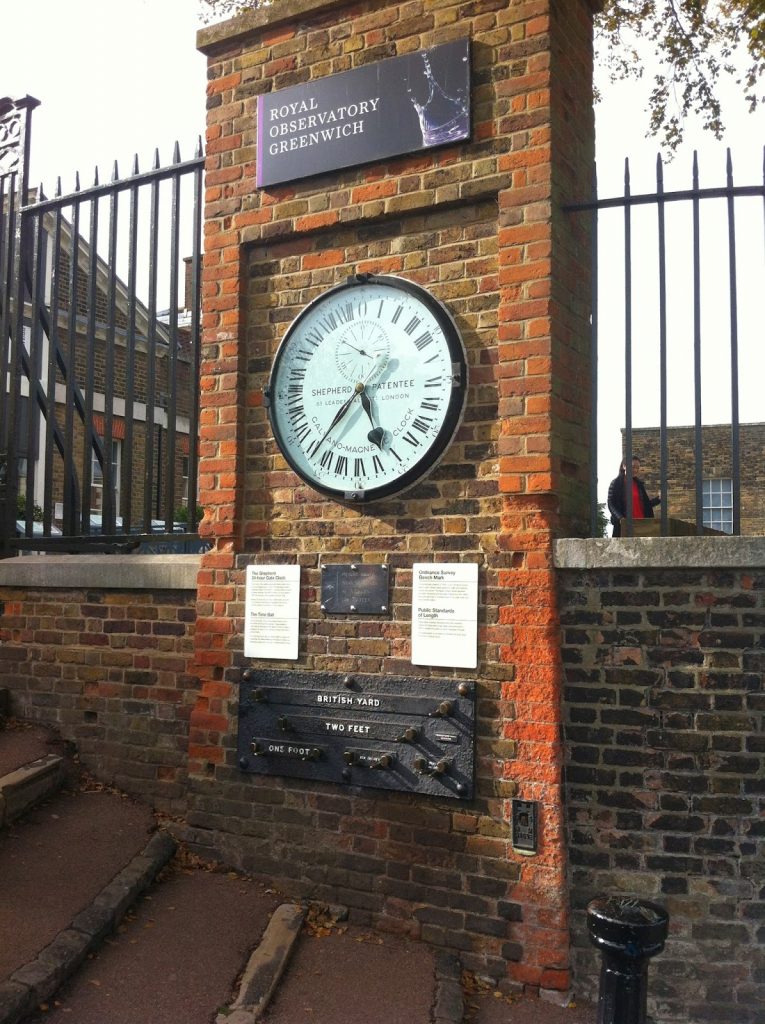 There's plenty of photo opportunities outside too
The real highlight for me was the Ships, Clocks and Stars exhibition which marks the 300th anniversary of the passing of the Longitude Act in July 1714. It's only running until 4 January 2015 so if you're planning a visit, head there before then to take advantage of the dual entrance price.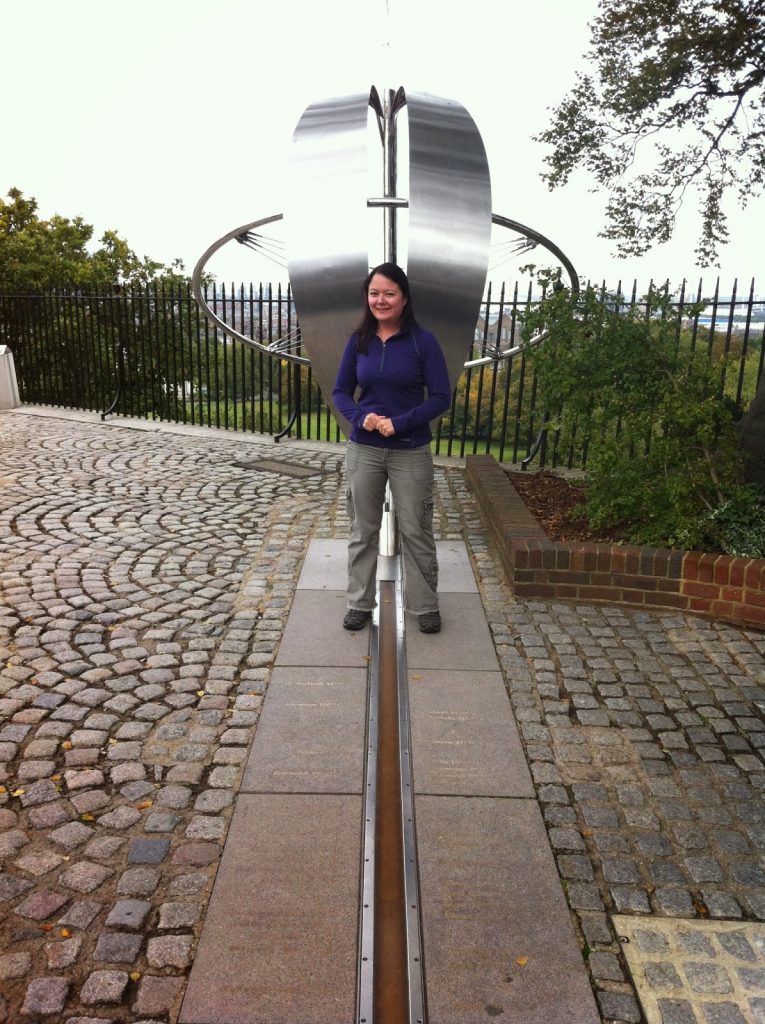 A long queue for a photo!
3. Maritime museum.
It's FREE – very extensive museum where I suggest you pick and choose what you want to see, unless you are a museum fan, in which case you will be in your element.
4. Cutty Sark.
£13.50 (£18.50 for joint ticket to Observatory) – the £25million refurb has certainly created an impressive base for an interesting and interactive experience of what life was like in the days of this tea clipper (ship).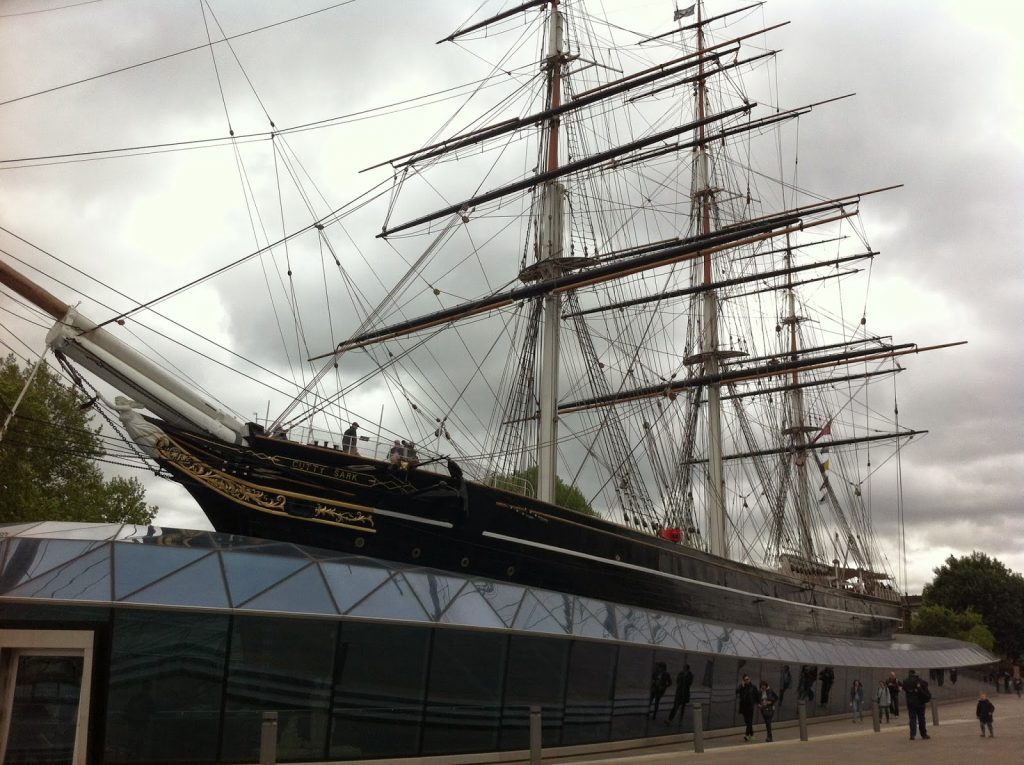 Cutty Sark
There is plenty to interest and educate children, as well as adults, although I did think the ticket price was a little high in comparison to the Observatory entrance which includes the Ships, Clocks and Stars exhibition (see above).
5. Emirates airline, cable car.
£3.30 with Oyster or £4.40 without. Marketed as London's only cable car, this is a great way to have a bird's eye view over the less visited area of the River Thames. The Thames Barrier, City Airport, the O2 and Canary Wharf can be seen as well as a different view of the Olympic Park.
6. Greenwich park.
It's FREE – A historic royal park which is great for walking and picnics. It can be busy due to the location of the prime meridian line being within, but it's a great place to stop and take in the views, once you make it up the hill.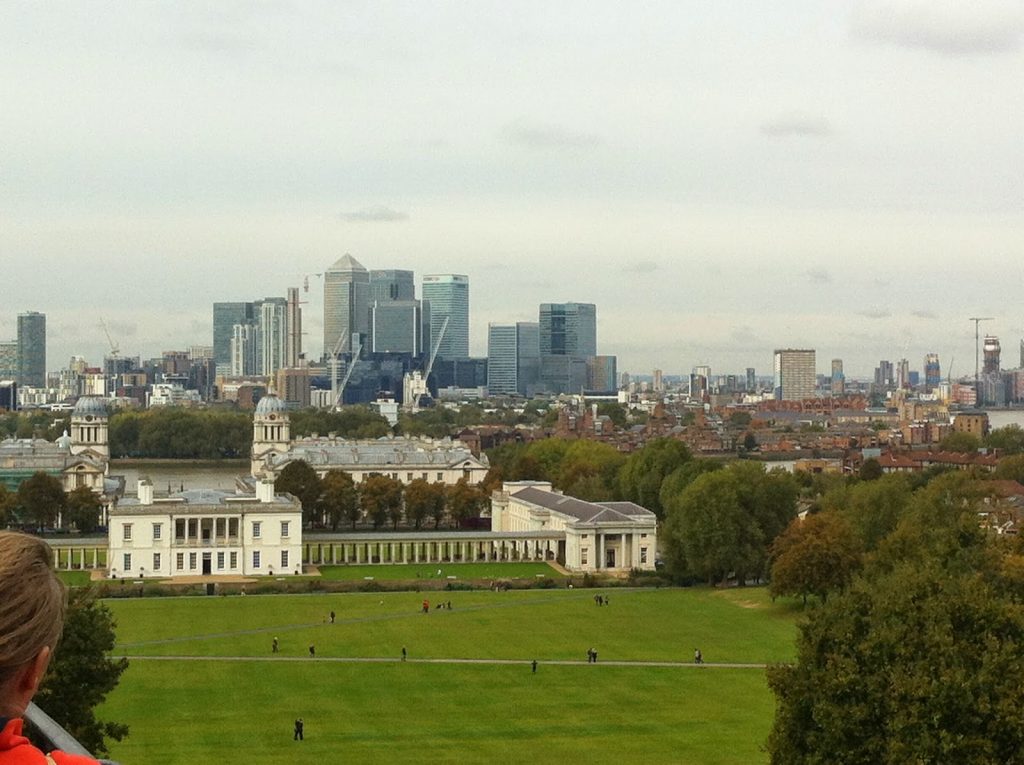 View from Greenwich Park
Take a picnic from the food market, and enjoy being outside whatever the time of year (just wrap up warm and prepare for the wet unless it's summer).
7. Other museums. 
Fan museum £4; Firepower, Royal artillery museum £5.30; Greenwich heritage centre is FREE but closed Sunday and Monday.
8. Places to eat
Without a doubt the best place to eat is at the food market. There are foods from around the world as well as local favourites, reasonably priced but it is often crowded so prepare yourself for it being busy. If you fancy a proper sit down bite to eat, take your pick from one of the traditional pubs or many restaurants scattered throughout town.
9. Market
Packed full of unique and distinctive arts and crafts and antiques. Greenwich market is a historic site where you will find all sorts. It's open Tuesday to Sunday 10am – 5.30pm.
10. Other things:
Queens House (FREE) which houses a fine art collection; Up at the O2 (from £26) where you can conquer the summit of London; Thames barrier (£3.75).
As I mentioned at the start of this post, Greenwich is one of the most featured film locations in the World, and of course a quick search on the web will inspire you to take a film location tour of your own.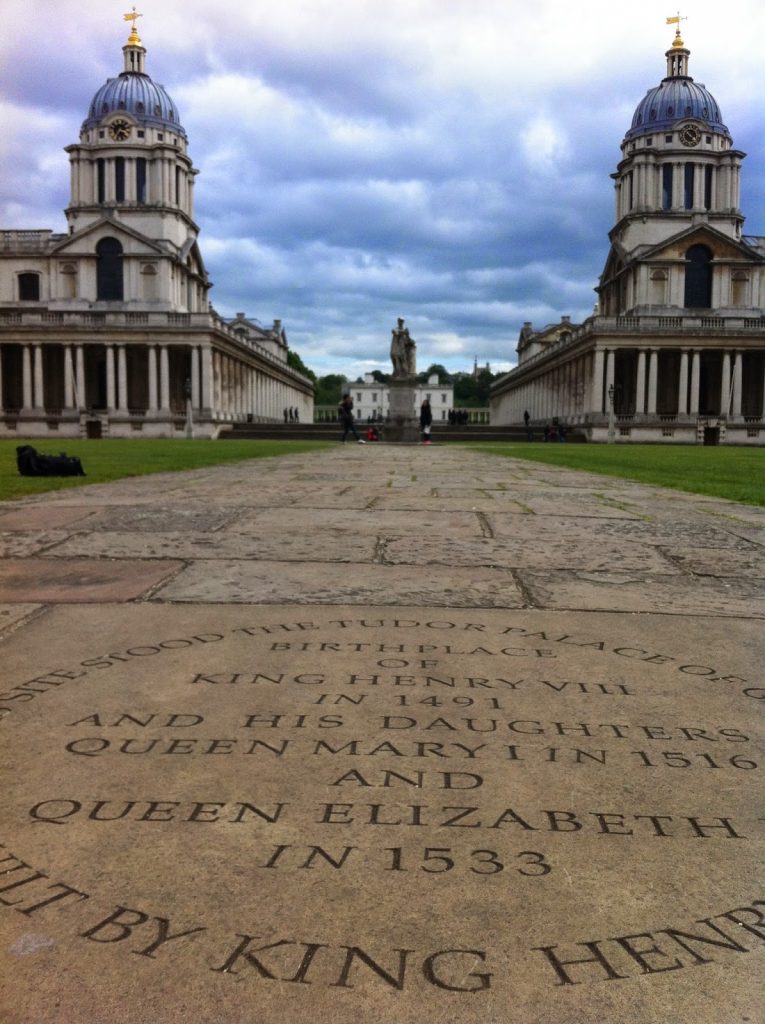 I wouldn't have seen this plaque if it wasn't d for the geocache here
Have you been to Greenwich? Have you got any other recommendations for a visit… I'd love to hear them?