Head out of London for a day trip to Hampton Court Palace and you will not be disappointed.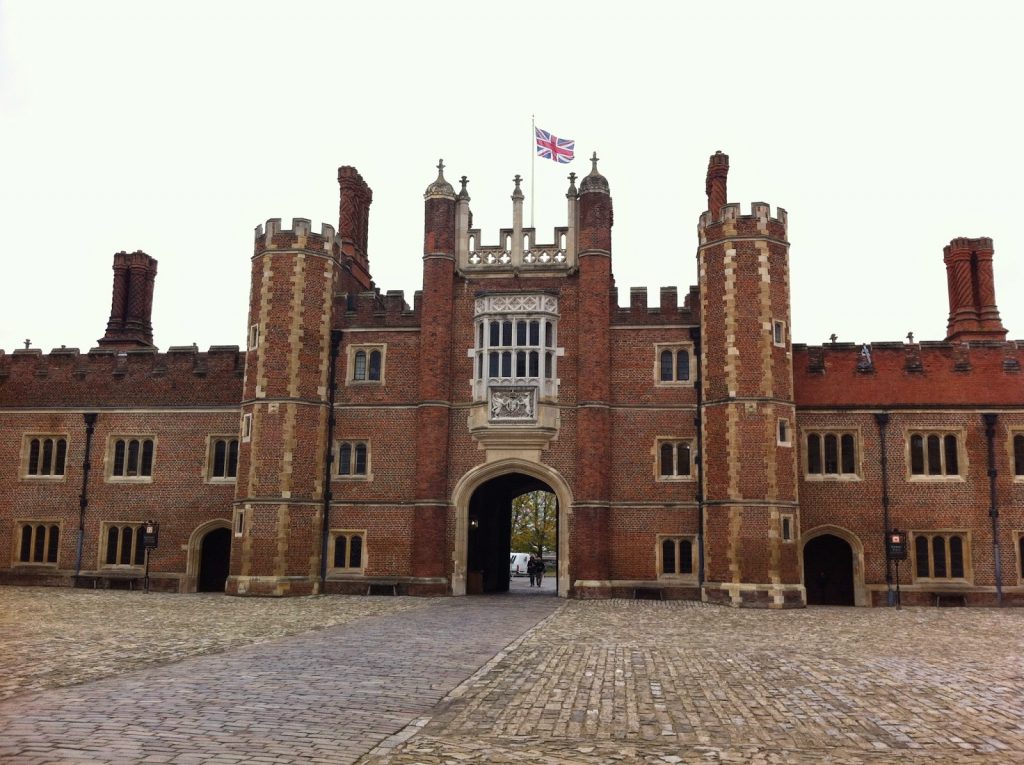 There are year round events including the famous flower show, a funfair, festival and an ice skating rink. Check out the events page for current details.
I was pleasantly surprised, when I visited last week, at just how much history has survived here. There is a lot to explore and learn so I recommend a full day to make the most of it all.
Throughout the day there are scheduled story sessions, carefully acted out throughout the palace. This is a great way to experience life as one of the King's courtiers, and hear their version of what occurred.
Whilst we were there, they were re-enacting the events leading up to the annulment of Henry's marriage to Catherine of Aragon and Anne Boleyn's involvement in it all.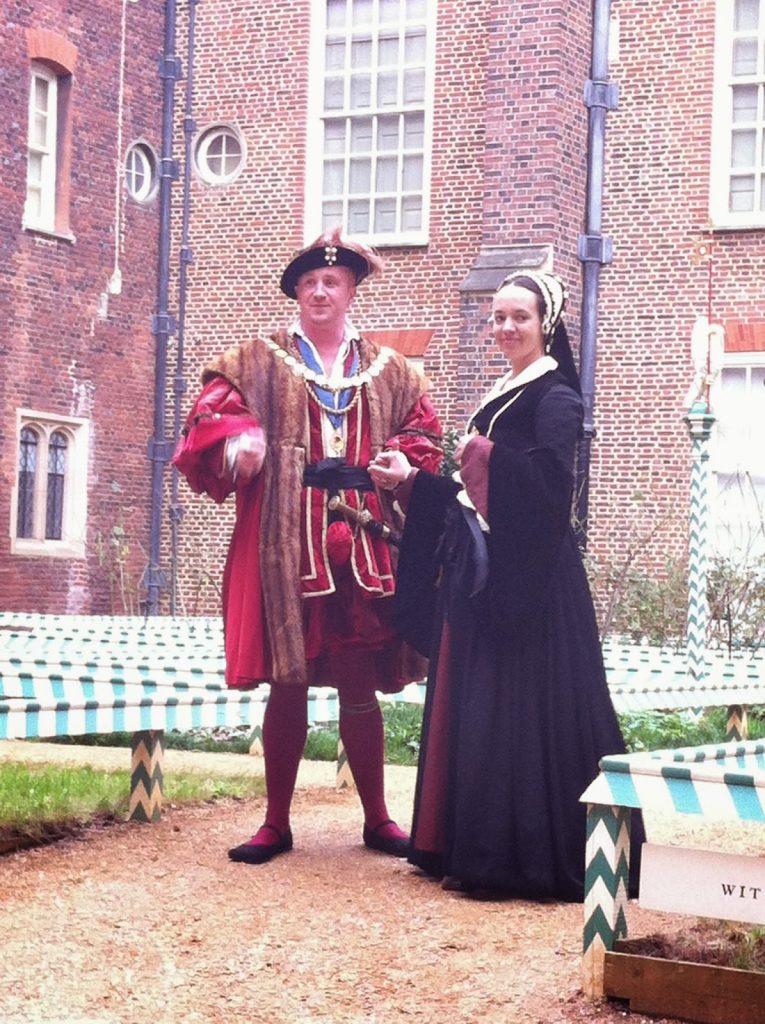 We got into the excitement of the story and didn't want to miss the conclusion, so found ourselves running through the exhibition to get to the start point for the final scene at the end of the afternoon.
Here are a few tips to consider when planning your visit:
1) 2 for 1 tickets are available for those travelling by train on the days out website. This certainly helps with the cost of entrance, which I did feel was a little high, although a visit will fill a whole day, so it is somewhat justified.
2) On weekdays the palace and grounds are popular with school groups so it's worth noting that they focus their time on the Tudor sections which can become busy in the morning. We were advised by one of the staff that those areas are best avoided until 12.30pm, when the groups disperse a little or head of for lunch, but to be honest avoiding the large groups of kids was impossible and it did make it difficult at times due to the noise.
3) Make sure you grab yourself an audio guide, as these are included in the ticket price and an absolute must to ensure you don't miss the little things throughout the palace. There's plenty of extra options to listen to as well, but you might be pushing for time if you do all of it so pace yourself and allow plenty of time for the Tudor section.
4) With separate ticket prices for the palace, gardens and maze or the combined option you can pick out what appeals to you and your family and enjoy a visit year round. Kids will love the Georgian section and the scratch and sniff map… As well as, of course, the maze, where they can run off any excess energy.
5) Unless you are vising on a warm summers day, take warm clothes as it can be a bit chilly, even inside the palace. Better still, wrap up warm for a visit during winter and, from 21 November until 4 January 2015 this year, enjoy the ice skating rink in front of the palace in the evening, after your visit.
Have you been to Hampton court palace, do you have other suggestions to share?