Well, I'm behind on my blogs, and that's not just down to immersing myself in the culture and experience of my current trip!  So apologies to anyone awaiting the latest on Portugal and the Algarve, although Spain is almost up to date!
For those of you following my latest Travelpod blog you will already be aware that my car was broken into in Jerez (Spain) and we lost a bag as well as the window :(.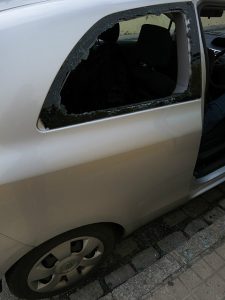 Despite trying to continue the trip in positive spirits, this really has put a downer on the plans and we are now heading home via France and will be back in the UK within the week.
If you are planning a trip to Jerez, don't let this put you off as the sherry bodega we visited was a great experience, just plan ahead and perhaps don't advertise that you are a tourist by taking your obviously British car!
Check out my Jerez blog entry
here
for more.