During 2013  I have visited 14 countries on 3 continents and spent 294 days of out of the UK.
I've travelled a lot in the past, but never quite like this. I now have more time and therefore am in no rush, so like to spend a bit longer taking it all in.
I like to think I venture of the beaten path a little, but at the same time I'm definitely seeing the well trodden places as well.
So what are the highlights of my travels in 2013. There are of course many, so here's my attempt at picking a top 10 (listed in the order I visited).
Las Vegas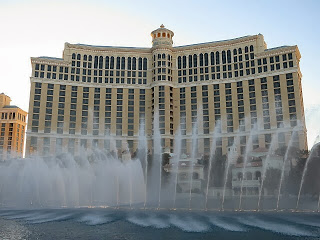 Fountains at the Bellagio
I never ever considered this somewhere I would visit or enjoy, let alone feature in my top 10 highlights list. But Vegas really surprised me.
I spent just 3 days there in January. The weather was fine, albeit a little chilly. I did a lot of walking and eating and even tried my hand at the slots (they weren't really my thing though).
There really is something here for everyone. Check out my blog posts from Vegas for more:
– Hoover Dam and highlights on the Las Vegas Strip;
– Museums and real Downtown Vegas.
Where I stayed: Flamingo.
Average daily budget: totally dependent on your gambling habits and luck.
My recommended must do: watch the fountain show at the Bellagio.
Porto, Portugal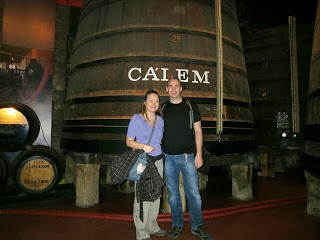 Trying the port at Calem cellars
The home of port and in my opinion, a more worthwhile visit than the capital, Lisbon, although that certainly is worth doing too.
I loved the laid back attitude here. I loved the cafes and restaurants along the river and most of all I loved the port wine.
I spent 2 days here; a long weekend would be perfect. I was there in February, it was sunny with a light wind blowing, but it was still calm enough to sit out along the river in the evenings. Check out my related blog for more here: Port crawl limitations.
Where I stayed: Hotel Brasilia
Average daily budget: 50 Euros per person (based on 2 people sharing, and buying bottles of port to take home).
My recommended must do: a port wine cellar tour or two. Note that they tend to close early evening so make it an afternoon affair.
Seville, Spain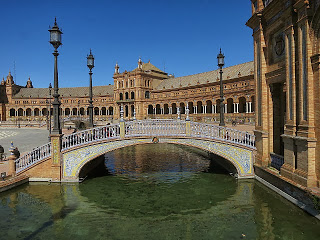 Plaza De Espana
After having visited a large part of Spain, and already being a huge fan of this country, I found Seville offered the same laid back environment, but with the added bonus of being more like London (at least in terms of atmosphere) and somewhere I could easily choose to live.
I was there in late February and it was chilly but pleasant enough to sit out each night and enjoy the amazing tapas and red wine (they have outdoor heaters). Be aware that the summer temperatures have been known to reach 55 degrees.
See my related post for full details of my visit to Seville: Star Wars was filmed here.
Where I stayed: Hostal Jentoft
Average daily budget: 50 Euros a day per person (based on 2 people sharing).
My recommended must do: take a free walking tour.
Luang Prabang, Lao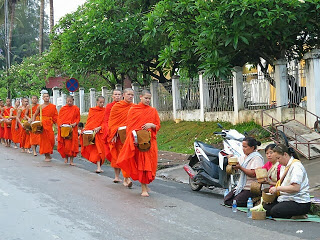 Early morning alms giving, Luang Prabang
It's difficult to capture the feel of this city in words.
Getting up at the crack of dawn to start the day to take part in alms giving to the monks in the streets was extremely spiritual and certainly a highlight.
Out of town I enjoyed a trip to some waterfalls and a bear sanctuary.
I was able to find a school to stop by and visit the children with gifts of stationery whilst out visiting a nearby local village.
I visited in April and the weather was hot with the nights spent in the humidity wandering the market and in bars. There is a curfew which makes it much more pleasant than many of the tourist areas.
Read more here:
– Alms giving, waterfalls and a prostitute;
Where I stayed: Sieng Khaen Lao
Average daily budget: I took a tour so accommodation and transport was included and I only needed a few quid for food and souvenirs. Lao is cheap to travel but a tour is expensive. I would say £25 a day would easily cover everything if you do it independently.
My recommended must do: alms giving at the crack of dawn.
Chiang Mai, Thailand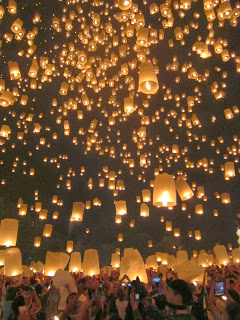 2013 Yi Peng, Chiang Mai
In total I have spent more than 4 weeks in this city. During May and when I returned in November.
Despite the tourists, I found it a very spiritual place. I have spent time here learning Thai massage, wandering around the many temples, joining the annual pilgrimage (11km) for a Buddhist holiday and more recently returned to take part in the annual Yi Peng and Loi Krathong celebrations.
Chiang Mai is popular with tourists for the variety of tours and activities on offer in the surrounding area and is a great place to base yourself in the north of Thailand. Unfortunately it is not as accessible as Bangkok, but I can assure you it is worth the extra effort to get there. I have included quite a few recommendations in this post: Wat a lot of temples and my recommendations.
And here are some other posts from Chiang Mai:
Pilgrimage for Visakha Bucha, Buddhist holiday;
– Yi Peng and Loi Krathong celebrations, Chiang Mai, 2013;
– Jera Thai massage, Chiang Mai.
Where I stayed: TK Guesthouse
Average daily budget: 950 baht per person.
My recommended must do: take part in a local event, there are so many throughout the year.
Volunteering with marine turtles, Perhentian and Tioman islands, Malaysia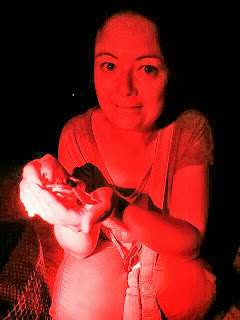 turtle hatchling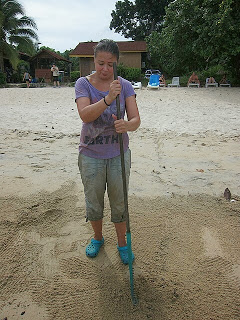 cleaning up an oil spill on Juara beach
The highlight of any trip for me is always going to be the part where I give something back, by volunteering or doing something charitable.
The opportunity to be involved in such important work was something I have to recommend to anyone looking to take a holiday volunteering. I volunteered on two projects in July and August but the nesting season on the East coast of Malaysia is from April to September.
Both projects were very different in how they were run and how much free time you had, and both were at times hard work. But the feeling of experiencing it all whilst on a beach, with the turquoise water just a few steps away, cannot be beaten. There was always time to relax and enjoy the sun, sand and sea as well, and the experience was extremely rewarding. Check out my related posts to find out more:
– Turtle conservation in Malaysia and how you can help;
– More islands and a nesting turtle for my birthday;
Where I stayed: Perhentian island: Bubbles resort; Tioman island: Juara turtle project.
Average daily budget: 1 week at Bubbles was 1,360 RM per person which included accommodation, meals and water; Juara project was 100 RM a day per person which included accommodation, breakfast/lunch and water.
My recommended must do: muck in and do whatever is asked of you, then ask for more 🙂 (that's when the fun projects come out).
Singapore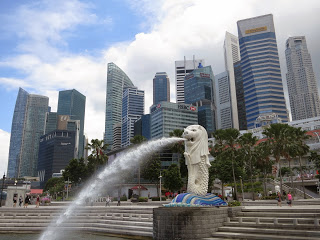 Merlion, Singapore
I was there for most of September, and that wasn't long enough, I still have a long list of things I want to do when I eventually go back.
On the surface, this over-developed island is often described as clinical or boring and the expense of a visit seems out of place compared to the rest of SE Asia.
Get below the surface and you will see that the perceived lack of green areas really isn't the case. There is so much more to this island than city life and high rise living.
I've shared a lot from my time there already, but there is still more to come. Here are a few links to related posts:
– Singapore roundup: my recommendations for tourists;
– This has to be the best zoo in the world;
– Not just a marina – Marina Bay, Singapore;
– Some of Singapore's parks and gardens;
– Raffles hotel: unexplained changes resulting in history lost.
Where I stayed: with family. Singapore accommodation careers for all budgets but it isn't as cheap as the rest of SE Asia.
Average daily budget: SG$50 per person per day, although some days we spent much more or much less.
My recommended must do: Singapore zoo, it's pretty amazing.
Kuching, Malaysia (Borneo)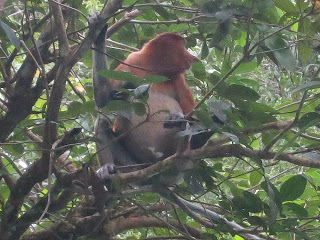 Proboscis monkey, Bako National Park
When you think of Borneo you imagine green, lush jungle, so the city life of Kuching was a little unexpected. Given the numerous things to do in the surrounding area I found it a pleasure to be based in the city, where it was easy to venture back from the National parks and other places which felt so remote.
I was there in October and had only planned to be here a couple of days. Like so many other places during this trip, I ended up staying longer. See my post for more: City of cats and layer cakes.
Where I stayed: Brooke's Terrace.
Average daily budget: 125  RM per person per day.
My recommended must do: an overnight in Bako National Park.
Koh Lipe, Thailand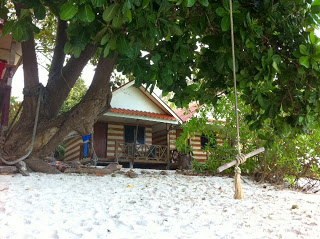 Our home on the beach, Koh Lipe
From what I've seen of the islands around the coast of Thailand, this is the nicest. Unfortunately the development has had the expected effect on local life here and the shabby, rustic huts along the beach are slowly being replaced by resorts.
What I like about this island, compared to many of the others, is the variety. There's a beach suitable for those who like to party more and a beach where it's almost idyllic. The view out across the sea on sunrise beach is my favourite and you can't beat stepping out of your hut onto the sand, just a few steps from turquoise waters, for a swim on Christmas day morning.
Close by are enough islands to entertain you if you want to take a break from just relaxing, the diving is apparently really good too. I just enjoyed putting my feet up and indulging in the great food.
Where I stayed: Coco Resort and then Viewpoint, the latter was on the beach, cheaper and more rustic.
Average daily budget: 1,200 baht per person per day as it's quite expensive here compared to mainland Thailand.
My recommended must do: batik making at the "Art Garden"
So as the year comes to an end I'm now back in Malaysia for the start of 2014.
Some of what I have seen and experienced in the last 12 months, would not have been possible without some of the great friends and family that I have around the world. Spending time with people whilst travelling is a highlight all of its own.
I would like to take this opportunity to thank all of the people, friends and family who have taken the time to guide and share time with me along the way. In particular, those who have looked after me and offered me a place to stay:
Richard and Kathy, Porches
Freyja, Malaga
Wai and Ming, Kuala Lumpur
Wi and A, Chiang Mai
Victor and Doris, Singapore
Terry and Mary, Labuan
See you in 2014.