After my experience last month of travelling with a low cost airline (yes – maybe I have been living the life of luxury in terms of flights in the last couple of years!) I knew that I had to get myself organised for my trip to Budapest.
Whilst looking for an answer I came across something worth trying out…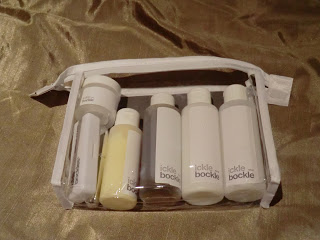 And to my amazement, when my package arrived, these lovely little items were even better than expected.  The best thing is I can fill everything with my own favourite products and most of all I love the perfume atomiser as it means I won't have any issues taking my favourite fragrance with me abroad anymore.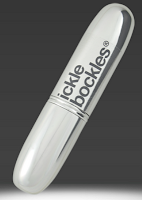 These ickle bockles have been around a while as I've read quite a few reviews in magazines, on amazon and across the web, but you really have to try them out to appreciate how stylish they are compared to some of the other competition on the market.  I haven't planned another trip yet, but will be taking them with me overnight on my remaining jaunts to Cambridge (for what is left of work 🙁 ) and will probably find myself using them at home too; rather than hunting down the bottles that I have decanted my potions and lotions from lol.
Do have a look at their website as they have added some new products recently which I will be reviewing in another upcoming post and can also recommend.
Even better than that, check out this site for more info on how these products came about (cute story) and your chance to win some of the products – I would just love to get my hands on those delicious looking toiletries :).