"Ok chichos".
Our Tour Leader was busy greeting the rest of the group as I stumbled out of the doorway of the Hotel Presidente with my rucksack.
As I settled down in the bus, I mentally waved good bye to Havana for the next 10 days.
This was one of the lasting impressions from my latest trip. The rest of Cuba and what was to come, would be quite a different experience to the tourist infused capital and it's 2 million population.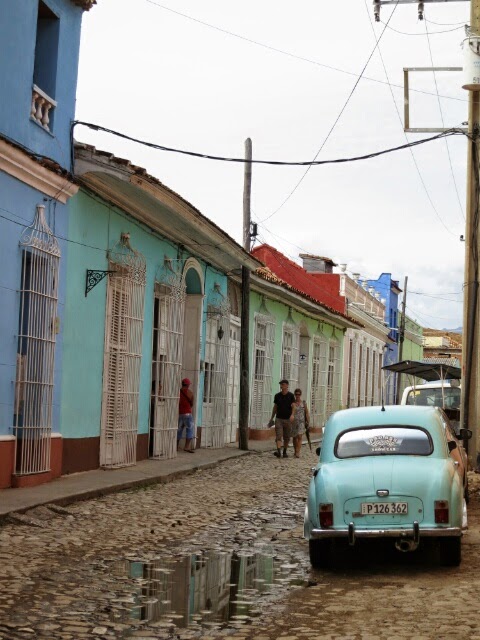 Classic car view, Trinidad
We had been in Havana for just two nights, independently exploring the nostalgic old town with it's classic cars and crumbling buildings.
Whatever preconceived ideas I had, based on my ongoing research and the following of recent headlines associated with Cuba, had left me confused. In just a day I had already concluded that there's much more to this country than simply seeing it before the embargo with the US is lifted.
Over the next two weeks, we would weave between the 'real Cuba' and the 'tourist Cuba' trying to fathom out the propaganda depicted on every street. "Socialismo o Muerte"– perhaps left with more questions than answers.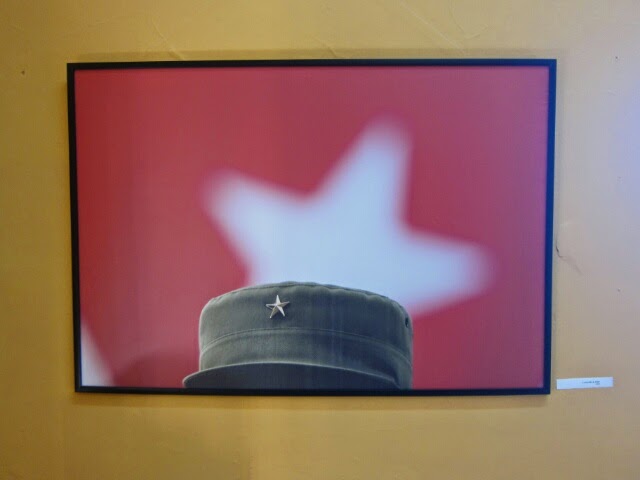 Fidel art, Santiago de Cuba
Perception
I'd spoken to a number of people who have been to Cuba before, but none seemed to have ventured much further from their all inclusive confines of Varadero, than Old Havana, or the beaches on the coast.
Each time I mentioned I was heading to Cuba, I was met with positive responses and wow type nods. But what does everyone really think about this tiny island in the Carribean Sea?
I think the jury is still out, as the perception varies, from Carribean beaches and all inclusive hotels, to communist ration stores and streets filled with salsa rhythms and rum.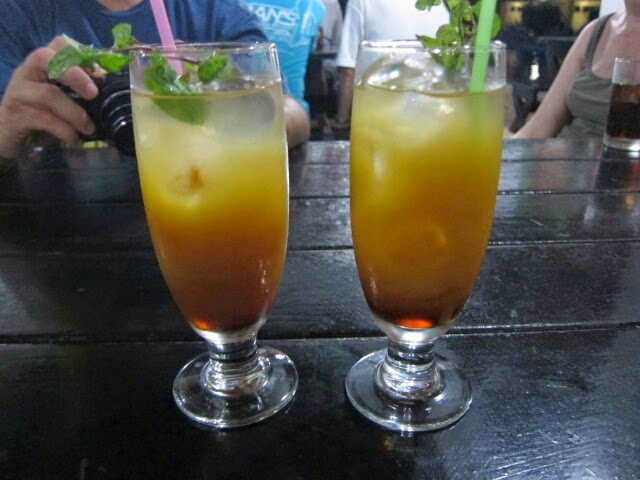 Cocktails, Baracoa
Of course, all of this can be found. However, under the surface, trying to understand what really went on here following the revolution, in 1959, was to be a very interesting trip.
Initial impressions
Unlike many of the, what I consider, third world countries in Latin America, there seemed to be few opportunities to volunteer or visit those in need in Cuba and give something back. As I always try to find these opportunities when I travel (see more on my Volunteering page), this was a real change for me. Particularly the fact that if I were to 'stuff my rucksack', many of the items donated would undoubtedly end up on the black market.
This was something I noted from my pre-trip research, but also a fact that became evident very quickly on arrival and everywhere we went. The hustlers would descend, asking for money, pens, soap, t-shirts and a whole host of other items.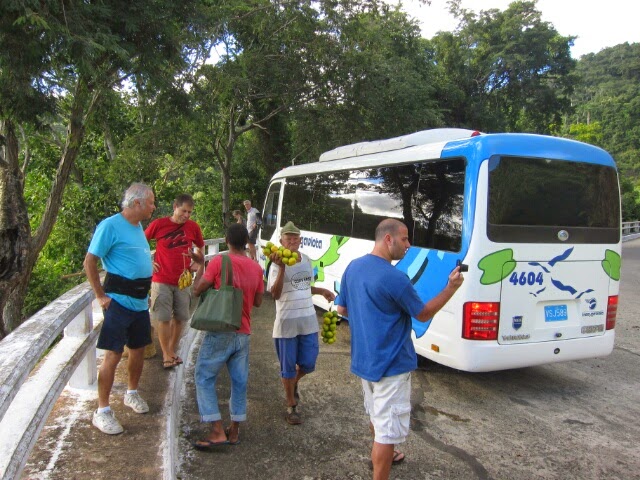 Hustlers?
As we ventured round the island, to the lesser visited cities, the frequency of requests reduced. In a tourist spot, such as Havana and Trinidad, the hustlers were in their droves. The more touristy, the more hassle, and the more experienced. The experts were often armed with photographs of babies and the inability to take 'no' for an answer.
Despite having absolved myself to bringing nothing more than a bunch of pens, in the hope of finding a remote school to donate to, even I felt reluctant to donate anything. I didn't want to encourage the already growing begging culture, or to see my donations end up on the black market instead of where they were meant to go.
Way of life
The begging culture continued throughout our journey, but I slowly began to understand the reasons for this. Tourism has certainly contributed to increasing the problem. However, the control over salary averages forced by the government, and the fact this is so low (the equivalent of just $20 USD per month), leaves many people resorting to finding ways to survive above the bread line. I read somewhere that 90℅ of the economy is unofficial.
Begging is just one way to earn a living. Others choose the alternative and partake in scams. Syphoning off whatever they can is almost a way of life for many Cubans. Others work for commissions, taking  advantage of tourism in every way possible.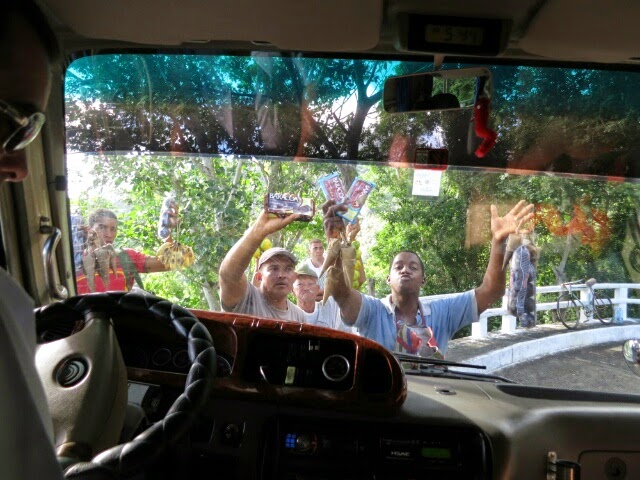 Chocolate sellers
Thankfully, changes introduced in 2010, allowing private businesses to trade, have resulted in more ethical ways to make money, although of course, many of these businesses already existed on the black market anyway, before licences were granted.
Food
Plenty of the businesses include Casa Particulares (homestays) and private restaurants, which are significantly better than the government run establishments. As a result, the state rations and self-imposed self-sufficiency has somehow been overcome, and the renowned uninspiring food options are rapidly improving.
In fact, by the end of our 2 weeks, I had only experienced one bland dish and suffice to say that was the most expensive.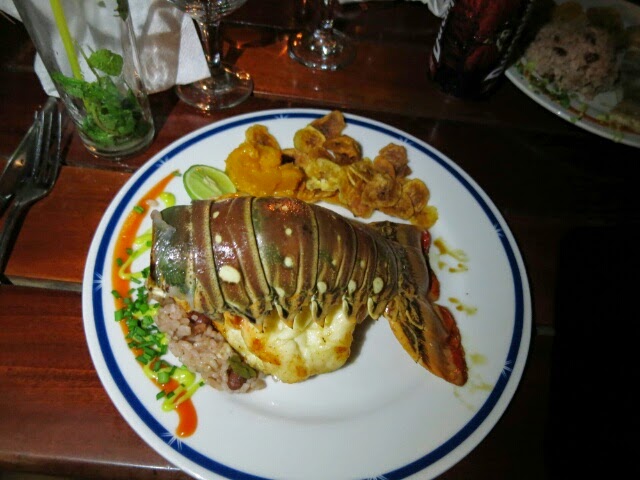 Lobster meal
We stuck with meals in homestays and the private restaurants selected by our leader. All were well above what I had expected from my pre-trip research, which had suggested taking along your own spices and/or condiments.
Communication
One of the most intriguing aspects of Cuba is the impact of restrictions on technology. The social vibe oozes out of everywhere. With no internet and little television, music and dancing is what keeps the soul of Cuba alive. And I found it extremely refreshing not having any way to communicate with the outside world. It was easy to fall into step with this laid back pace everywhere throughout the island.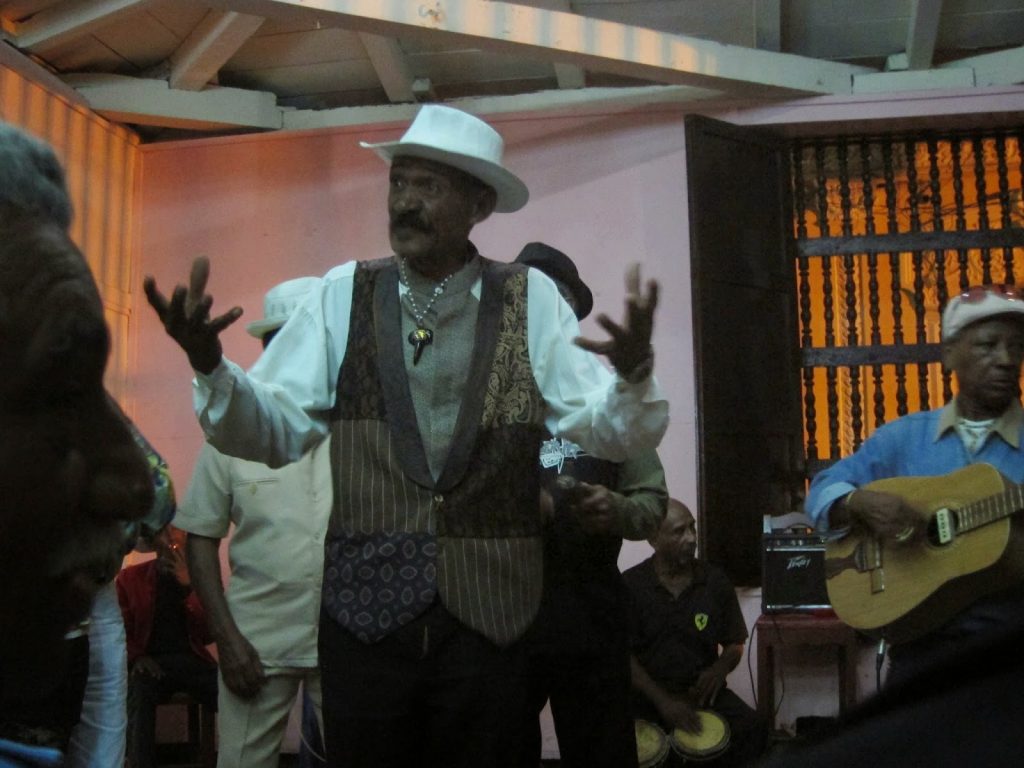 A night with the locals
Nature
The other big impression that I left with, is the extensive offerings that this country has. With nine Unesco World Heritage Sites, including some surprising nature. There are rare and endemic birds and flora, spectacular diving and amazing hikes, and much is without crowds.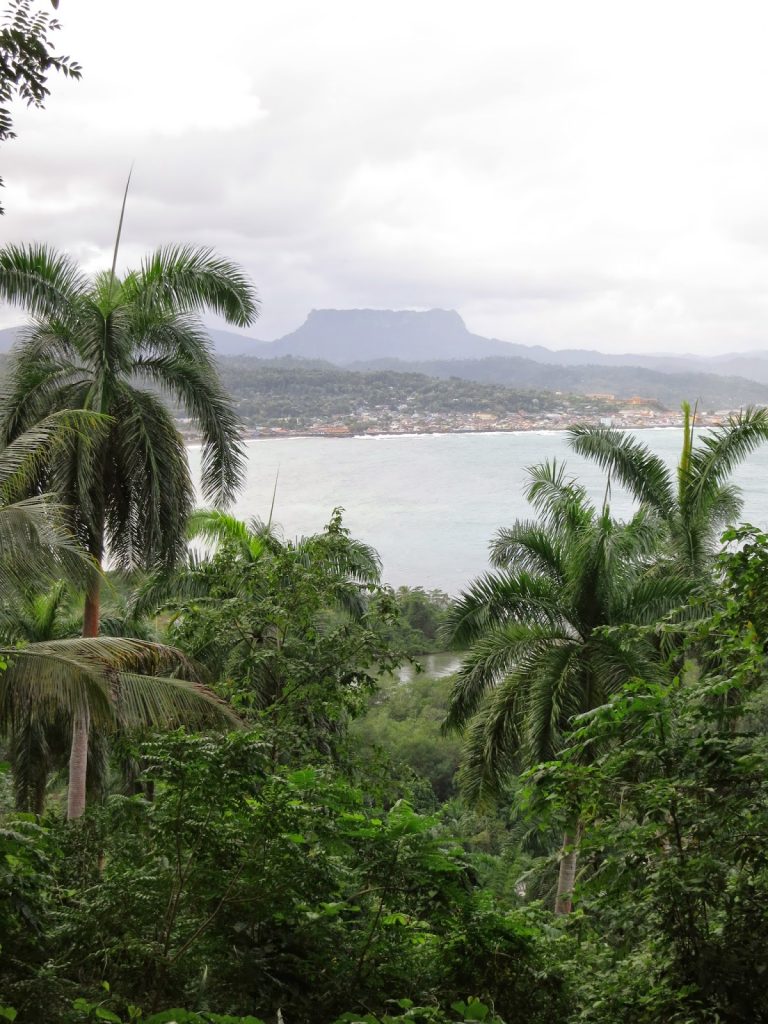 El Yunque view, Baracoa
In conclusion, Cuba is one big surprise. It completely opened my eyes. But of course, my impression of this beautiful country is just that, mine! You should really try and head to Cuba yourself, if you haven't already. After all, more changes are on the horizon, depending on whose view you listen to, and it could happen very soon.
Check back for more from my trip including my next post which should help you plan a trip of your own to Cuba as soon as you can.