On 8 January 2006 I signed up for my own travel blog on Travelpod.com. But it took me until 2 April of that year to write my first every blog post.
These days I spend a lot of time reading other blogs to collate information for planning my next destination.
My attitude to writing about my travels has changed from just being about keeping friends and family up to date, to trying to also share information that will help other travellers.
Today I'm supporting the International Day of the Travel Blogger over at The Departure Board here.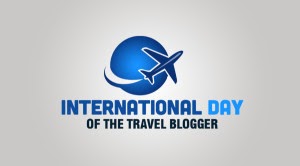 On 6 January 1994, Jeff Greenwald, a California-based journalist circling the world without airplanes posted a blog post on a website called the Global Network Navigator (GNN) from Oaxaca, Mexico. Jeff's dispatch is widely regarded as the first travel blog. Whether that is the case or not, it's 20 years today since it was posted and is the reason for the choice to declare this date as the International Day of the Travel Blogger.  Read more about Jeff's post here.
Today is only the second year in the attempt to create interest in making this an official day, with a Twitter campaign aiming to put travel bloggers on the map.
There are many travel bloggers out there: travellers, expats, photographers and more. Some are more high profile than others, but let's hope this idea catches on. Do spread the word, and if you're a travel blogger, add yourself to the map.
Why not join the "Sharing Travel Experience Points System" (STEPS for short) over at The Departure Board site: http://www.thedepartureboard.com. You don't have to be a travel blogger. If you have tips from your travels, it really is a great place to share them.