Update: August 2014: For a more recent post on London check out: On a Budget: Free and discounted things to do in London.
***
My trip into London for the day on Saturday had been planned for sometime, but I didn't plan until the last minute what I was actually going to do there.
Thank you to all those who contributed to my requests for recommendations, all were gratefully received.
My other blog has now been updated here with what I managed to cover off, and I have to make it clear that I didn't actually spend any money (other than on transport and food/drink) and had one of the nicest days I have had there so far, because of that fact.  Thankfully the rain held off too.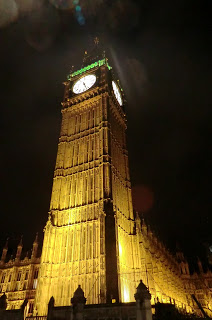 In conclusion I can now almost say that those 'hate' feelings surrounding my experience of London in the past are starting to lift.  I found this interesting post that somehow puts into perspective the feelings I had and now how I feel more positive about them.
Today was just a taster, as I still have a way to go to be convinced that London is a great a city as some people believe it to be, but I have plans to ensure I see some of the tourist spots as well as those off the beaten track locations sometime soon.  Fingers crossed.