Last time I ventured to Morocco it was 45 degrees in the middle of summer, and I saw very little in the stifling heat from the confines of our western hotel.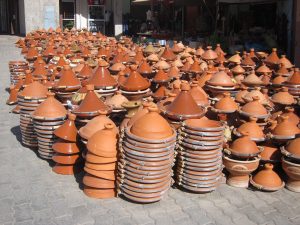 I also spent most of the week in Marrakesh, by myself, sitting in the shade by the pool as it was too hot to venture out. My fellow traveller was too sick to accompany me anywhere after the first day, where we had eaten in the square, so the chances of being hassled in the souks had increased ten fold. In fact I have absolutely no fond memories of that holiday whatsoever.
Of course, everywhere deserves a second chance, and I know only too well that Marrakesh is not Morocco, there's so much more than that.
So, despite a less than good experience, I had high hopes of a return visit being loaded with the culture and charm that is pictured in many of the postcard scenes.
I wanted to bury my feet in the Sahara sand, climb the Atlas Mountains, spy tree climbing goats, drive over mountain passes, and people watch in the cafes along the Atlantic coast, whilst slurping mint tea.
Plus, Just 3 hours from London, and limited on time off, what better way to spend a few days in winter, somewhere a little bit warmer with a lot of culture.
After 9 days travelling through the south, I was not disappointed. In fact, I'm already looking at booking the Northern tour for another trip.
So, if you are thinking of heading to Morocco, don't hesitate like I did. It really was a surprising country, and I ticked off everything on my list for the south. Here are a few of the highlights …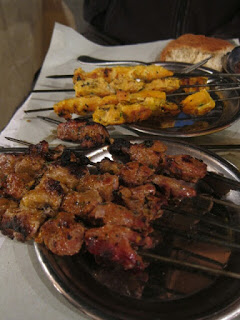 Guzzling grilled meat in Jeema El Fna – a must do once, during a visit to Marrakesh, despite the risk of a dodgy tummy, the levels of hygiene have some what improved since I was last here in 2008… maybe. Note: You won't be disappointed with food generally throughout Morocco, there's quite a bit to choose from. More on that on another post.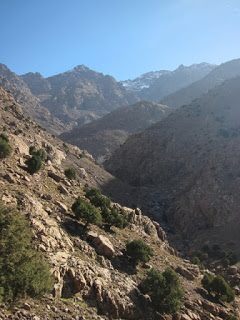 Atlas mountains
Trekking the Toubkal trail – the highest peak was too far and too long for this visit, but the 4 hour (return) trek to the shrine of Sidi Chamarouch. Following the footsteps of pilgrims, from our Berber homestay in Aroumd, was a good way to experience the mountain range.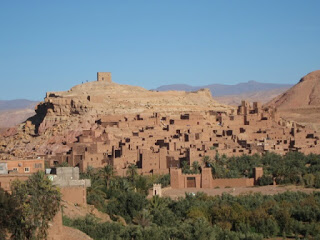 Ait Benhaddou
Ait Benhaddou – the city of mud where we found ourselves caught up in the recording of the latest series to be filmed on location there. Surprisingly quiet otherwise and the souvenir touts were calm, and offering some interesting pictures painted with tea and spices.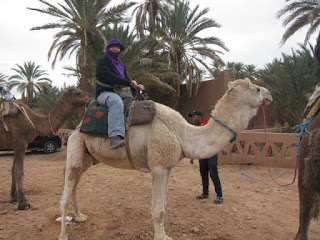 Camel ride and dune climbing in the Sahara desert. Breath taking scenes across the glowing orange dunes in the dying light. A bit of a bitch to get to if you're cramped in the back of a 4 x 4, still recovering from a camel ride, but the absolutely stunning views are worth it.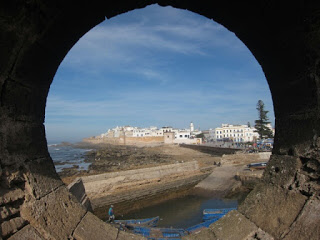 Essaouira
Relaxation in Essaouira – laid back souk shopping coupled with cafes for people watching the hours away. The windy coast offers plenty of water sports for those that enjoy something a little more active.