The bicycles I remember, and the statistics I read in the in flight magazine stating there are 880,000 bicycles and only 780,000 residents, is actually believable… it's not obvious the number of tourists who take this mode of transport through the city however.
Amsterdam lures in visitors for many different reasons. Whether you are an average city visitor, a food fanatic, going there to party or just want to relaxing or immerse yourself in the museums, you can do it in Amsterdam…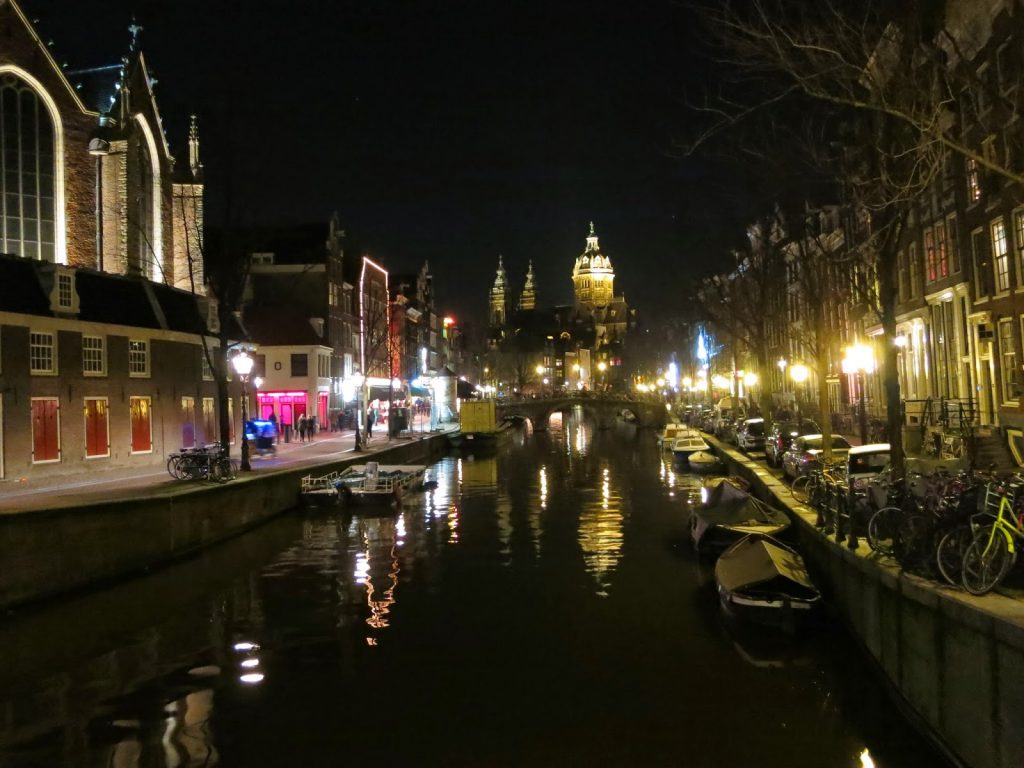 The smell of marujhana is everywhere as you walk the streets; oozing from the coffee shops, or lingering around people standing on street corners. This is particularly evident at night time in the red light district, creating a hazy background as you pass the many lit doors.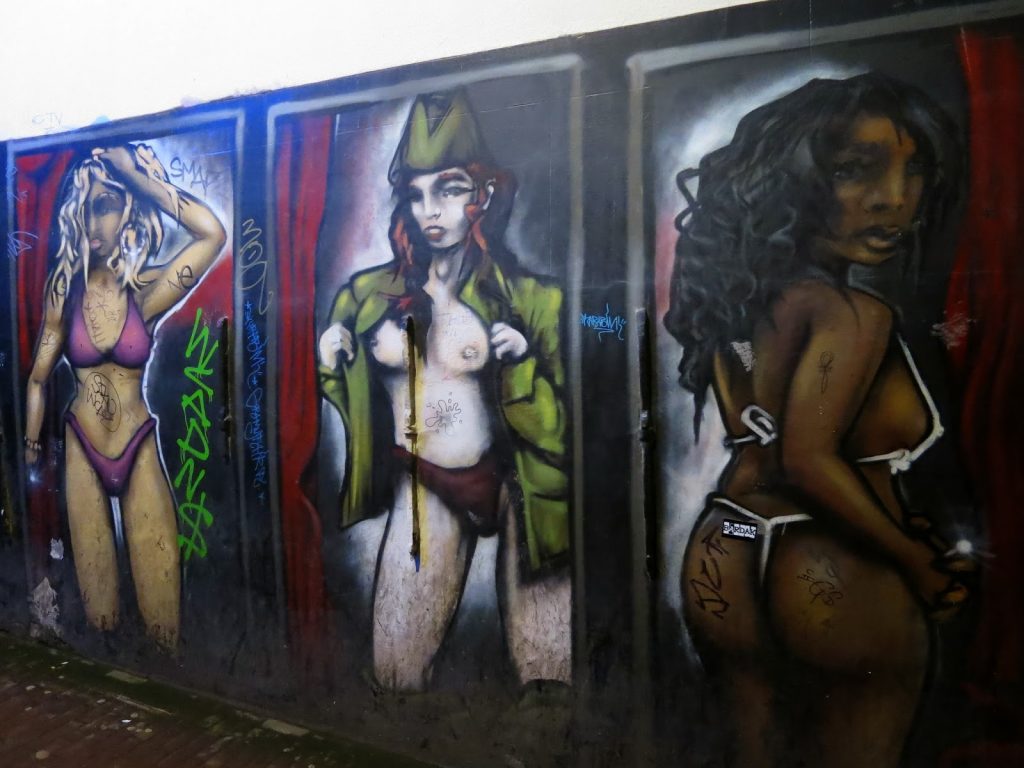 If you didn't already know, Amsterdam sits on 1650km2  of reclaimed land and is surrounded by dikes and the iconic windmills.
The windmill was originally used for sawing wood to build ships, resulting in the biggest fleets in the world. More recently, often also used for grinding mustard and the traditional grinding of flour. The few that remain today that are in working order, are likely to be used for pumping water.
Many of the fields across the Netherlands are water logged from flooding during the wetter months, but benefit from the surrounding drainage channels, many with electrical pumps these days.
What I love about coming to Amsterdam, is that the locals speak English. In fact the Dutch often speak a number of languages. In the past this was useful to help with the significant trading, due to the port and the fact that Amsterdam was the centre of trading during the 17th Century.
During the spice trade, the Netherlands established the VOC trading post in what is now Indonesia. During 1815 to 1920 Indonesia was under Dutch rule and this had the impact of influencing Dutch cuisine some what. The rijsttafel can be found in a lot of areas of Amsterdam today.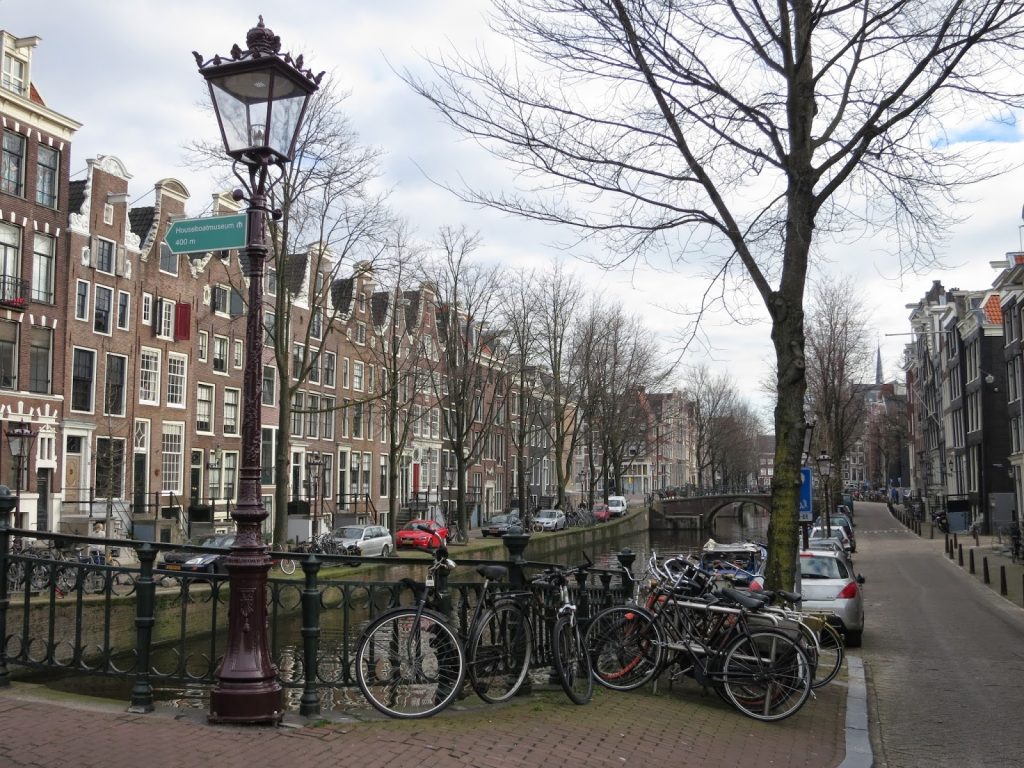 The city is beautiful and absolutely one of my favourites in Europe. I could just spend days wandering past the wonky buildings stacked along the canals. A short break is bound to have any visitor coming back for more, time and time again.
So what should you prioritise on your to do list during a visit to this amazing city.
For the average city visitor
1. A free walking tour – running every day of the week, and designed to suit any budget, although advertised as free, this is something that should cost you (they work for tips) what you can afford or what you think it's worth. A walking tour with Sandemans, will give you a good overview of the key sights around the city. There are specific tours available covering the red light district, coffee shops and bike tours, but the free tours will give you a little bit of everything.
2. Anne Frank house – book your tickets in advance online here and avoid queuing. This is somewhere you are unlikely to return to, but a place that you have to experience as part of your visit to Amsterdam.
For food fanatics
3. Cheese tasting – don't overlook the free tasting that you can partake in, at many cheese shops throughout the city. However, for something a little more sophisticated and nicely complimented with wine and port, you should give the cheese tasting sessions at Reypenaer a try. See my post 'How to enjoy cheese: with a cheese tasting session at Reypenaer, Amsterdam' for full details from a recent visit.
4. Pancakes – another speciality of the Netherlands, Dutch pancakes can be sweet or savoury, small or large. Traditionally large and savoury, you would be wise to indulge in at least one during your visit. Check out my post 'Pancake day (Pannenkoeken dag) in Amsterdam' for the tourist option, but you can get them everywhere.
For party people
5. Nightspots – the nightlife is vast in Amsterdam so you won't have any problems finding a place to enjoy a few drinks, that fits in with your personal style. The hottest spot, like in most cities, will change with passing trends. However, a meal and drinks in one of the many squares is always going to be a good place to start. Check out Leidseplein and Rembrandtplein which were popular spots during both my visits.
6. Heineken museum – a good place to visit later afternoon. With four levels of historical artifacts, product exploration, sampling, and interactive exhibits, the included beer tokens will get your evening off to a good start.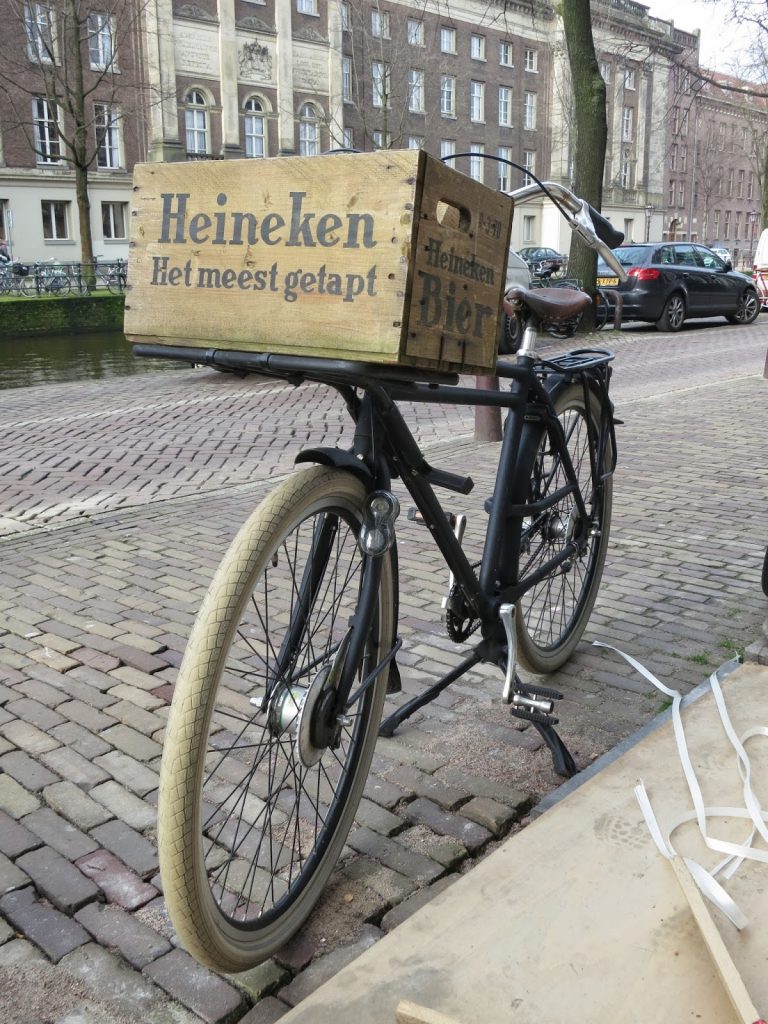 For those that prefer to relax
7. Boat cruise – a canal cruise is of course one of the most popular attractions in Amsterdam and there are many different types available to suit first timers or return visitors. With a number of departure points throughout the city is really just a case off deciding from the hop on/off, traditional sightseeing tour or something a little bit special.
During my first visit I enjoyed an evening/sunset guided cruise which took in the sights with plenty of wine and cheese… perfect for those wanting to relax. A dinner cruise would also be a perfect end to a day.
8. Coffeeshops – these have been around since the 1970's, when the Dutch government put in place laws distinguishing the 'soft' and 'hard' drugs. Simply a licenced premises where cannabis products are sold. Visit with caution and do not underestimate the effect of these drugs.
Museums
9. Rjiks museum – this is a sizable museum, with beautiful architecture and vast exhibition rooms. The famous The Night Watch by Rembrandt, is of course a favourite with visitors, but I would urge you to flick through their floor plan and/or download the free app before you visit, to plan for the best use of your time.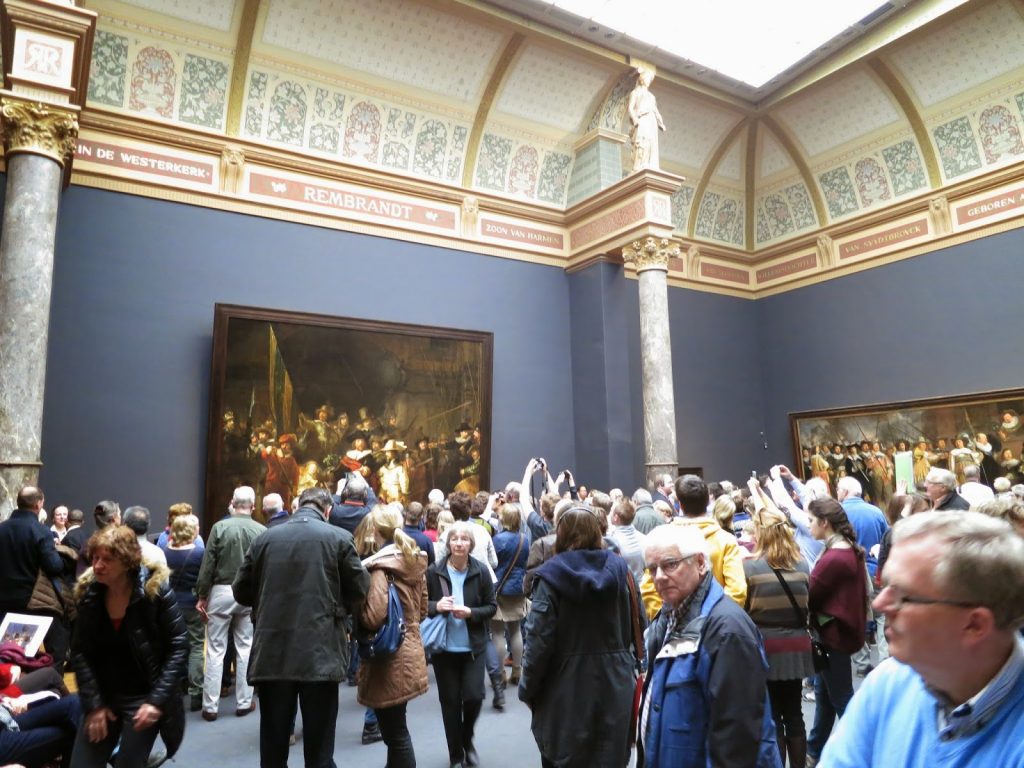 There is a lot here, and unless you want to spend the best part of a whole day taking it all in, plan ahead and prepare for queues. Tickets can be ordered online here, to save the often busy queues.
10. Our Lord in the attic – from the outside it is merely another wonky building along the canal. As you enter the current building there is no real appreciation of what lies above, until you pass through the gift shop/ticket desk. This secret church remained hidden behind closed doors until 1852, when the museum took over.
There are plans to rebuild the building next door to create a museum and these are already underway. In fact there was a building site next door when we visited in March this year, and I was some what sad to see the plans were not entirely in the spirit of restoration and maintaining, rather being knocked down and rebuilt. But they did assure me that the outside would remain unchanged. I look forward to seeing this completed, but in the meantime urge visitors to see it soon.
A couple of other recommendations that didn't make it into my list above, but which should also be considered are: the Begijnhof (secret door) and the Van Gogh Museum.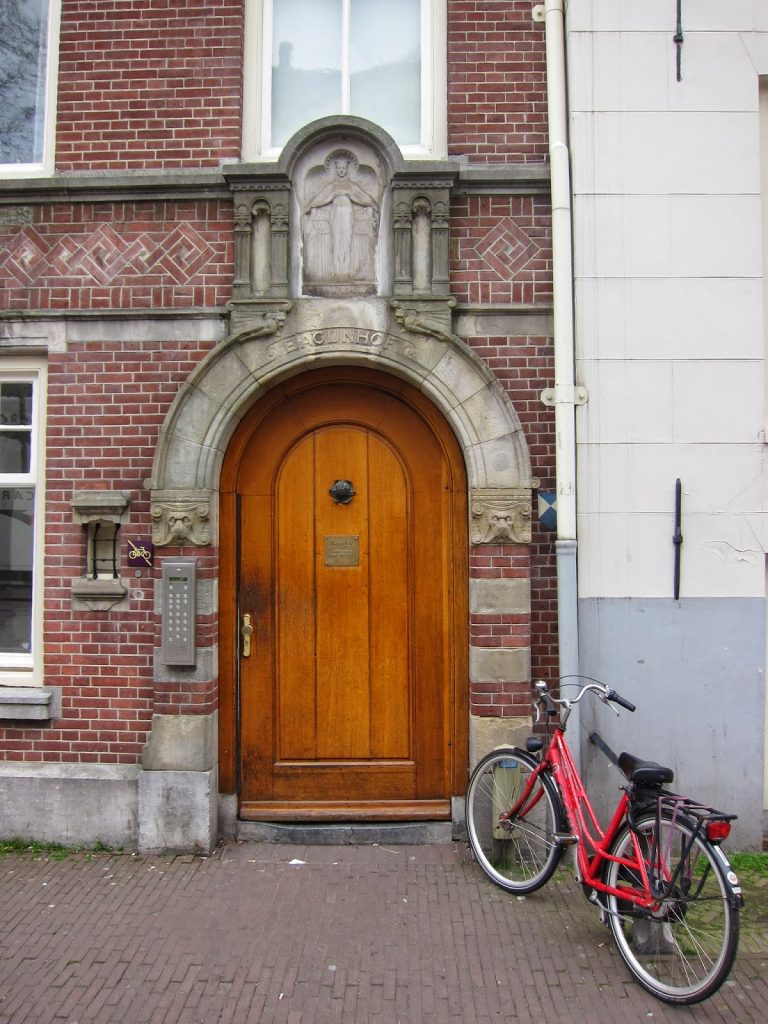 Begijnhof
and finally, for geocachers
One of the oldest geocaches – GC198 Amsterdam Urban 1. Nothing special but it is a very old one dating back to 2001.
Art in a tree – GCH623 kunst in een boom in Amsterdam. You would never notice this if you weren't searching for it in order to obtain this geocache.
A word of warning – watch out for camera's and police. We got into a bit of situation near the Rijks museum whilst searching for a geocache, as we were spotted on camera and reported looking suspicious. Next thing we know 2 police on horseback joined us and then spent 10 minutes taking down our details and radioing us into HQ – oops!