"Do you celebrate Pancake day in the Netherlands?", I asked the waitress at breakfast this morning. She didn't seem to know immediately, that it was indeed Pannenkoeken dag (Dutch for Pancake day). But I guess working in "The Pancake Bakery" makes every day Pancake day in Amsterdam!
Also referred to as Shrove Tuesday (mainly in English-speaking countries), Mardi Gras, and Fat Tuesday, Pancake day is the day preceding Ash Wednesday, the first day of Lent.
And where better to spend pancake day than in Amsterdam?
You may, like me, be surprised to learn that pancakes are not typically Dutch. It is in fact more likely that they originated in several different countries and cultures many years ago.
Despite this, the Dutch pancake is certainly the one that I enjoy the most, out of the various pancakes that I have tried around the world. They are bigger (up to a foot in diameter) and traditionally come in a variety of savoury options (my preference), as well as with numerous sweet filling choices.
So, before heading out on a 3 hour walking tour of the city, we started our visit to Amsterdam with one of those not-to-be-missed experiences. And we were not disappointed.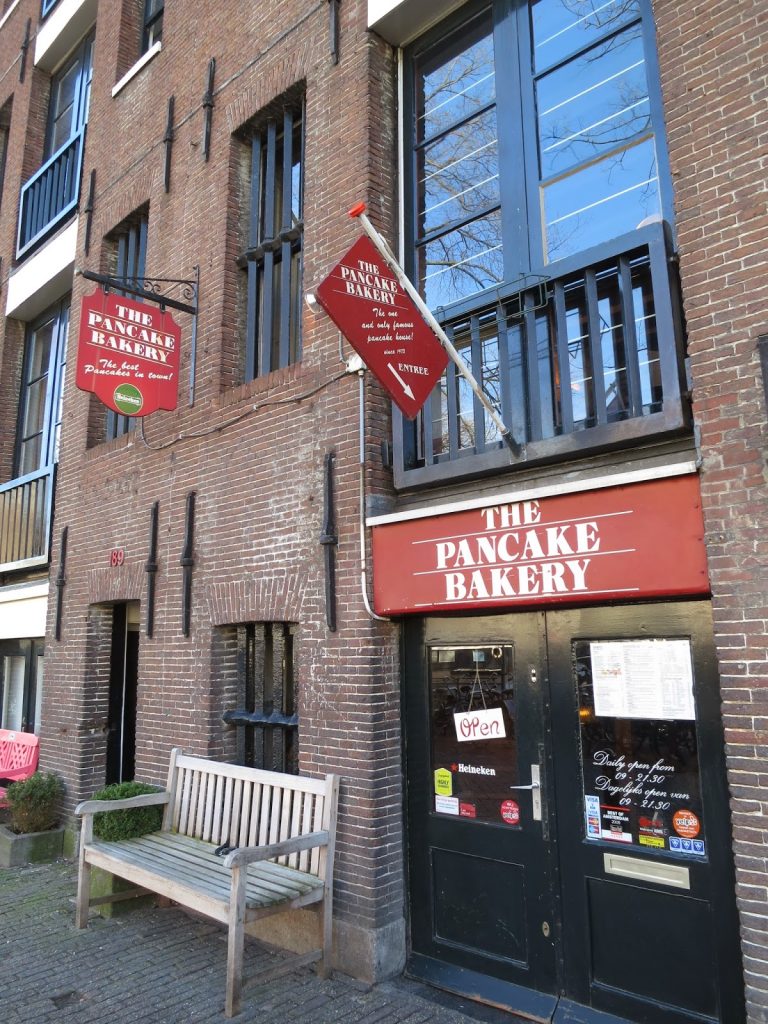 The restaurant at The Pancake Bakery, despite feeling a little touristy, was really really good.
I ordered a traditional style pancake with salami and cheese, and Phill picked a Winter Special, with stroopwaffels, cinnamon ice cream and whipped cream. A match made in heaven, as we went Dutch (lol) and divvied them up between us, and enjoyed the best of both the savoury and sweet world's.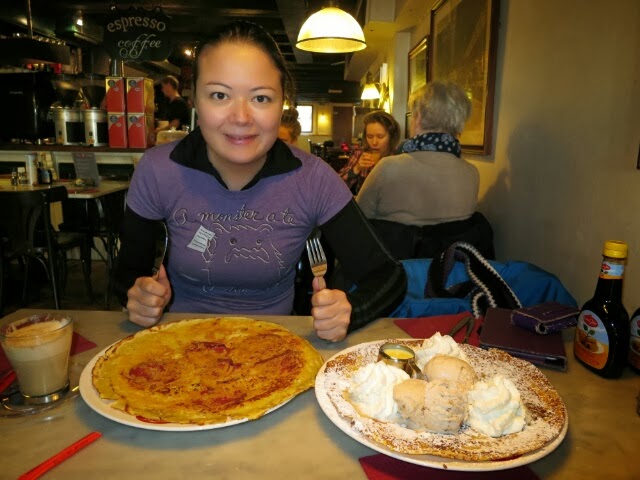 I am a savoury person!
The tables here are adorned with syrups in abundance and I even braved a large dollop of black treacle, heaped from the uncovered bowl, with a wooden spoon.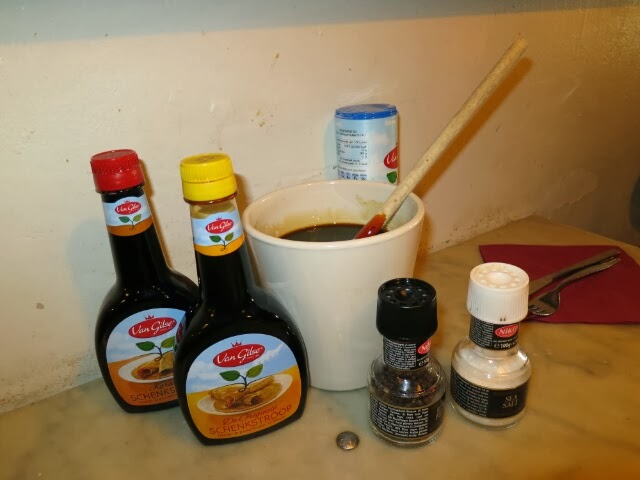 Try the black treacle
The walking tour afterwards, ran into lunchtime and we were due at a cheese tasting session soon after that, so it's been a day of dairy today.
Fortunately I don't give up anything for Lent, as there is more indulgence to come later this week when we get to Copenhagen. More on that another day, as well as details of the amazing cheese tasting…
So, did you enjoy a pancake today, or did you forget?
Well, the good news is that there is always tomorrow. These days you can enjoy pancakes almost anywhere in the world, and they come in a variety of shapes, sizes and tempting flavours.
After spotting this list with suggested recipes I'm going to be struggling not to eat pancakes every day for a month when I get home!