Taiwan offers a great variety of things to do and see. It's just a small island but I would recommend a visit here if you don't want to spend a lot of time travelling between destinations but want to experience a variety of things. My 10 reasons to visit Taiwan post will give you some ideas of what to do when there but here is the key info to consider when planning a visit to Taiwan.
Getting there
Flights are available direct from the UK or US but it's significantly cheaper to fly via elsewhere in Asia. Try going via Hong Kong for a similar yet very different destination.
Money/costs
ATMs are everywhere so cash is easily accessible. There are places that accept cards but we found cash to be common, especially in the night markets.
Cost of travel is low, with transportation being cheap, and food prices low  (if night markets are your choice for dinner). Restaurant prices are also reasonable if you aim to eat locally.
Accommodation
All sorts of accommodation options are available – we tried hostels, minsu's (guesthouses) and hotels, all of which were available at budget prices. There are of course higher end places, and if you're prepared to take a dorm bed, then prices are comparable with backpacking in SE Asia.
Transport
The high speed train or trains generally are the best option to travel between cities.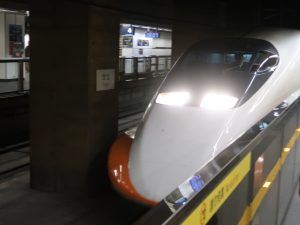 With metro's in many cities, getting around can be very cheap and convenient. There is no shortage of buses and often there is more than one option to get to you destination.
Technology
It's everywhere, although perhaps not as much as I expected as these days Taiwan is more of a creator than a maker, with many electronic brands originating here. As far as use of technology goes, it's difficult to go offline when there is free wifi everywhere (if you sign up with your passport details).
Food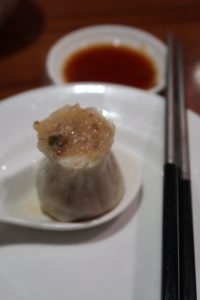 Chopsticks are a good idea to practice with before you visit. Although with a night market culture, there is never a shortage of snacks on sticks when it gets dark. We ate in a different market every night for almost 2 weeks. Check out some of the Taiwan food specialities to try when there – 7 specialities made in Taiwan.
Tourism and infrastructure
English is spoken by those in the tourist industry. Away from this, places such as night markets are starting to adapt, with having some signs in English – at least in the touristy ones.
Taiwanese do not get the local price, everyone is charged the same, and in fact many places don't have an entrance fee.
Expect large (mostly Asian) tour buses at key tourist sites such as Sun Moon Lake and Taroko Gorge. Although Westerners are rare outside of the capital, Taipei.
Getting in
Although many people consider Taiwan to be an independent country, it's not on the official UN list, as many countries do not formerly recognise it other than as a province of China.  There are many political reasons for this decision.
Most of Europe, US, Japan, Thai, Malaysia, some South America and Australia/New Zealand visitors can enter visa free for 30-90 days. So although it's not going to increase your list of countries, it is totally worth a visit.