Well, I've had a rather positive day catching up with a few people and prepping for my next trip.
I also found out that I won a kindle and an e-book, and then found myself caught up reading it… which reminded me that I hadn't uploaded my photos from my last trip to London.  The book is about London and hence the reminder.  With such a positive review on the site I won it from (see details here) I'm already getting stuck in, but I managed to tear myself away to get my last trip written up, to share with you too.
After my day trip to London last month, I decided to spend a few days there and even had my own personal guide ;), so I'm definitely now much more positive about London.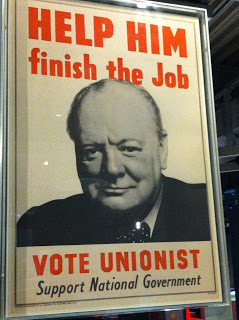 London's museum are great as they are nearly all free to visit.  However I have to recommend the Churchill War Rooms, which must be one of the only museums that you have to pay to see.  But it is worth it, albeit pricey – perhaps there is a way to get discounted tickets or a special deal, they certainly have the option to enter a promotional code on the website for booking in advance?
Check out more details of my visit and the highlights from my 'A real touristy experience' blog post, following my few days in London earlier this month.