Updated: August 2018
I try to keep this post as up to date as possible following the ongoing changes by airlines in Europe in recent months.
It seems it's not just Ryanair that is creating issues for consumers on European flights. So, if you are planning a trip to Europe sometime soon, ensure you check the latest flight restrictions before you travel. If you are in the UK, like myself, the Gov.uk website, should provide details of the latest changes, although I have summarised the current information below.
Most of us pack far more than we need. An extra pair of shoes, a hairdryer and a jacket are all things that could probably be left at home. Just think back to your last trip: did you really use every single item you packed?
Electronic devices
Since 2014, passengers on some routes into and out of the UK have been required to show that electronic devices in their hand luggage are powered up or face not being allowed to bring the device onto the aircraft.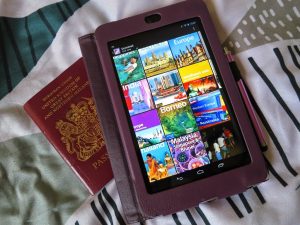 The electronic devices currently allowed on a flight into the UK depend on the country and airport you're travelling from. At the time of writing flights from Turkey, Lebanon, Jordan, Egypt and Saudi Arabia have additional restrictions, more detail can be found on the Gov.uk website.
Cabin baggage
The weight and size restrictions on cabin baggage will depend on who you are flying with.
Below is a quick checklist for the main European airlines to help you on your way.
When measuring your bag, be sure to include the wheels. Softer bags may make it easier to fit into the frame at the airport, but this can result in your bag being taken and stored in the hold.
Liquids
Restrictions on the amount of liquid that can be taken on board are slowly being relaxed. The rule of thumb tends to be liquids in containers larger than 100ml generally won't be accepted, even if the container is only part full.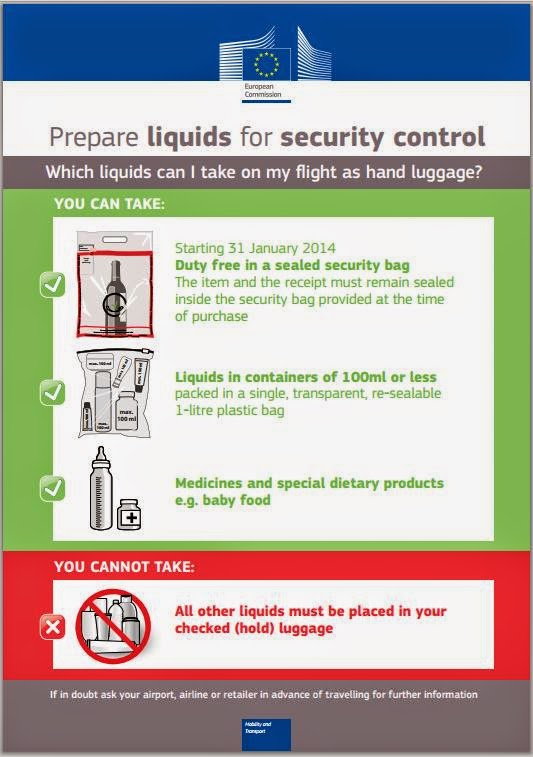 Prohibited items
The restrictions on prohibited items are unlikely to change. Airport security staff will not allow items they consider dangerous – even if these are normally allowed in hand luggage. So, check through your personal belongings for items such as scissors (with blades > 6 cm), penknives, matches and corkscrews. Contact the airline you are traveling with about what items are prohibited if you are unsure.
UK Airports
Airports will vary, so check with them before you fly. If you are travelling to/from the UK it's worth noting the following airports currently have allowances in place:
Stansted – Anyone travelling from London Stansted Airport can take one airport shopping bag, in addition to hand luggage.
If you have any more up to date information, please do not hesitate to share it in a comment or email me at tiggerbird@gmail.com.