We all need a bit of get up an go to get started on planning for the new year, so whilst considering plans for my travels in 2017 I took some time to reminisce over some of my past experiences.
Here are some of the 'out of my comfort zone' moments from my travels …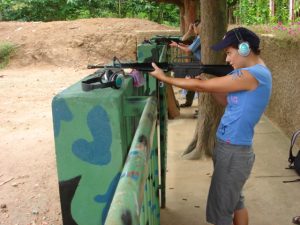 Bat, rat, guinea pig, grasshoppers and crocodile, I've tried them all.
I've slept on a beach, in a treehouse and in the jungle, the latter whilst armed guards stood nearby.
There's no doubt that stepping out of your comfort zone from time to time will leave you with some amazing experiences. Some of the highlights of my travels, birthing piglets, bathing head to toe in mud and sipping cocktails in volcanic hot springs, were all fulfilling my sense of adventure.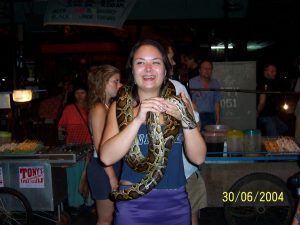 Recent travels
In 2016 I finally took a visit to Myanmar (Burma). After a visa run to the border in 2012, this wasn't an entirely new country for me. Then a failed visit and unused visa in my passport from 2013, just made it more of a challenge.
Although not an unusual destination by any means, but not too many people I know have been there.
Yes, I made it in the end, but I usually like to travel to new countries over longer periods, so for me it was unusual. I just had to experience as much as possible in a short visit.
Have you done something unusual on your travels recently?
Why not plan a future trip to include somewhere or something unusual.
At home
At home, when I'm not travelling, I try to apply the same approach. I always try and give unusual things a go, and some of the best experiences I've had were at home here in the UK. So, you don't have to travel to get out of your comfort zone. Check out my post 'Fulfill your travel bug with: something unusual' for some ideas of unusual things to do in and around London.
Why not give it a try, wherever you are in the world.
Tag along with someone else's 'different' suggestion, try something unusual or maybe pick something off a list. If at first you don't succeed, don't give up.
Go on, don't let the winter keep you indoors, step out of your comfort zone. I'd love to hear about what you get up to.