Before heading to Cuba, I researched the cuisine a little, trying to pin down what typical foods to expect and what to try; to ensure I didn't miss anything.
I was given the impression from most guidebooks and blog posts that I would be disappointed, as the food tends to be fairly bland. And the Lonely Planet even recommended taking a supply of sauces or spices to liven up the food after a couple of weeks of a rice and beans diet.
With the expectation level set, I was extremely surprised to find, after my first few Cuban meals, that this must have only been the case for visitors not knowing where to eat, or that the information was considerably out of date.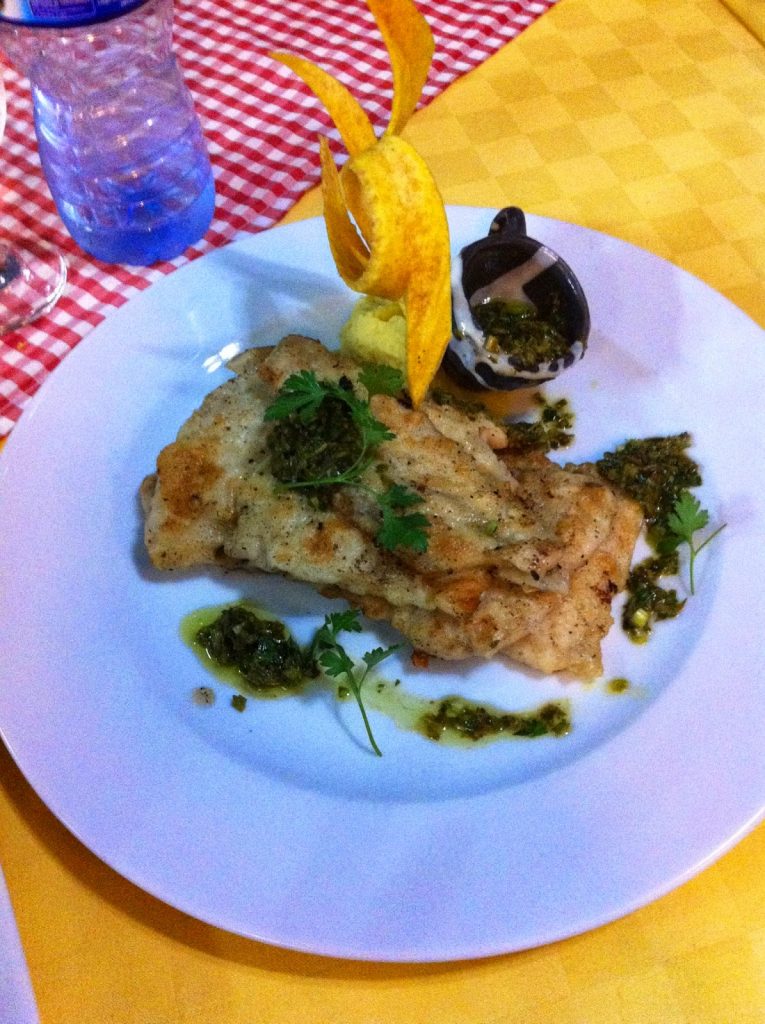 Amazing fish
By day 4 in the country I have to be honest at being a little deflated at finding yet another cheese and ham sandwich as the only option for lunch (as was the case on travel days). However, the local street pizzas, supplemented my diet well on the days where we were not moving around. In comparison, dinner time was a complete treat every single time, and most of all in Baracoa (on the east coast) where coconut based sauces arrived with every meal.
So, forget the condiments and make sure you follow these tips when planning your next meal in Cuba:
1. Avoid big
Generally avoid the Government (usually bigger) owned hotels and restaurants. The staff are all paid very low wages and have no stake in the business, and so don't care about the quality of food or service.
2. Eat in 
If you are staying in a casa particular, they will always offer you a selection of dishes to choose from if you want an evening meal. The prices are very reasonable, and you will most likely get a starter such as soup, a side dish of rice and a salad, along with your main dish of pork, chicken, fish, shrimp or lobster. Sometimes lamb is offered – it's worth noting that Cuban lamb is often actually goat, so tastes very gamey.
These places rely heavily on their reputations and those serving you are most often the business owners, so the food and service will always be excellent.
3. Eat private
The privately run restaurants, often found hidden away will serve some great meals. The service will also be impeccable compared to the Government run hotels.
4. Avoid beef 
Generally cows in Cuba are used solely for dairy. Therefore when it is on the menu it will most likely be old or even possibly have died for some reason rather than been slaughtered. Note that Hamburgers are more commonly made from pork, so always check before ordering.
Finally, here are a few foods you should try if possible during your visit:
Coco leche salsa (coconut milk sauce) – only available with meals served in Baracoa on the East coast. The best we tried was at El Buen Sabor restaurant which was also our home stay.
Ice cream – at the Coppelia in Havana, which you will find busy with a queue of people. For just 1 local peso, this ice cream is subsidised by the Government and may not be anything special, but it's one of those not to be missed experiences. Note: The best ice cream we tasted was coconut in Casa de Chocolate in Baracoa.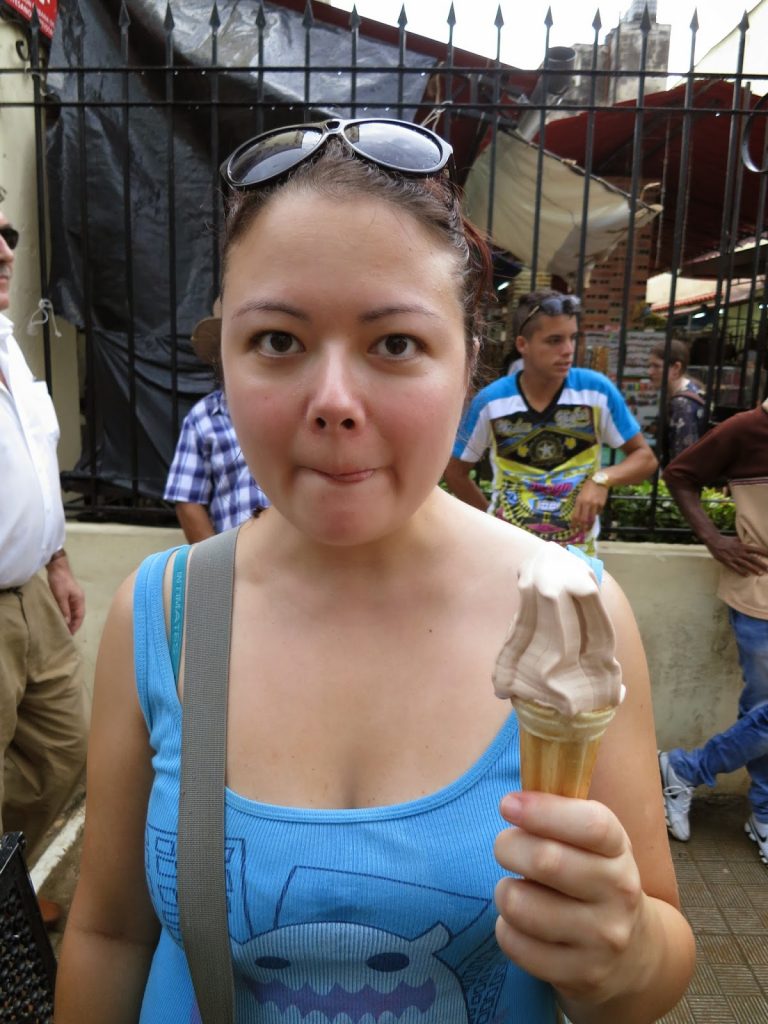 Ice cream monster
Hot chocolate – another tasty treat served at breakfast in Baracoa, you can also get a much richer chocolate at Casa de Cocoa in town too but avoid the mint liqueur version, which spoils the taste. If you can't make it to Baracoa, the Museo del Chocolate in Havana serves amazing milkshake and hot chocolate.
Rice with beans – the version that looks like a brown coloured soup and you pour over the rice, not so much the rice mixed with beans.
Cucurucho – served in leafy cones. Made from grated dry coconut and cooked with sugar until it is thick, before being poured into the palm leaf cone shaped container. It is sometimes mixed with papaya, guayaba or orange.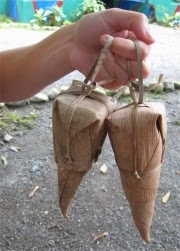 Source: Wikipedia
Have you been to Cuba? What food recommendations have I missed, I'd love to hear them?