After almost a week in Bangkok taking in the sights that I've not seen on my previous two visits there, I've since been enjoying the stifling weather on the various islands in the South East of the Gulf of Thailand.
Check out my thoughts on the capital – same same but not quite like this.  If you're planning a trip to Thailand you can't avoid going here and if you are curious as to what really goes on in a ping pong show be sure to check back soon as it deserves a post of it's own.
The island of Koh Samui and it's archipelago is certainly worth a visit and I can understand why these islands are so popular as beach destinations, the weather is superb and even the mosquitos find it too hot during the day, thankfully.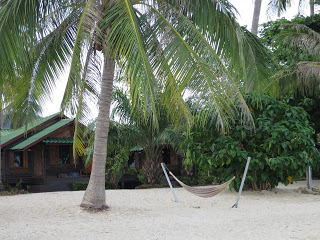 Here are my thoughts on each of the main islands, although if I'm honest I didn't give Koh Pha Ngan a fair try, but it's not my kind of place:
Koh Samui – Spanish similarities
Koh Pha Ngan – Escaped partying
Koh Tao – Water to Di[v]e for!
I'm back on the mainland again now, in the province of Krabi, dealing with the sinking feeling that it's out of season here and the weather is some what wet for numerous periods throughout the day. Fortunately this does also mean a cooler climate, but it also limits what we can do when the plan was to head South down through the islands in the South West.
Having had a rethink, we are probably going to head to the East coast of Malaysia in a couple of weeks once we have crossed the border in Penang (Malaysia) and then plan a stop at either KL or Singapore, or both, before a possible visit to Borneo. It's all still very up in the air however, which is kind of how I like it these days :)!