Myanmar is an under-the-radar destination which seems almost unvisited compared to its neighbours Thailand, China and India.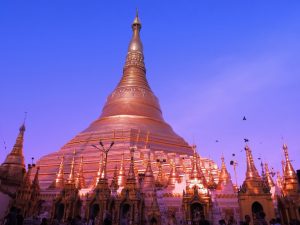 As a first time traveller in Asia, Myanmar is probably not a good destination to start with, but don't let that put you off. If you are prepared with the basics, you'll be experiencing what Thailand probably was 20 years ago, and it's surprisingly easier to travel there than you would expect.
Myanmar has only opened up in the last few years, and the infrastructure has been struggling to cope. I'd heard stories of difficulties with accommodation, transportation and frustrations when visiting key places along the main tourist trail, but the reality was actually very different.
I wish I had made it there, when originally planned in 2013, as a lot had changed in just the last couple of years. It's now very popular with tourists and therefore very easy to visit.
Fortunately we are used to travelling in Asia, so I had packed plenty of patience. Here's a few tips from my visit:
1 Cover up – the locals dress very conservatively, with shoulders and knees mostly covered. This is important when visiting temples but travel respectfully and do the same when there.
2 Buy a Longyi – this is the local dress for men and women, although each wears these long skirt like pieces of material sightly differently. It will help you merge in and they are ideal for temple visits.
3 Take local transport – but make use of the air conditioned overnight buses and avoid the overnight trains unless you want to experience the worst carriages I have ever seen
4 Eat like a local – brave the local restaurants and work up to the street food. Always try to eat food that you see being cooked. Try to avoid some of the touristy restaurants, packed with Westerner's, where they charge tax and service.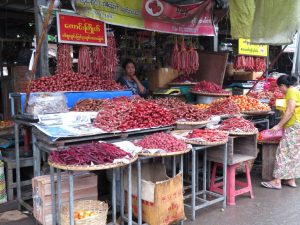 5 Use the correct hand – although not as important as when in India,  the left hand is considered unclean. When handing items or passing money, use your right hand. Take this one step further and cradle your elbow with your left hand when extending your arm.
6 Be careful of your feet – feet are considered dirty and you will be constantly reminded of this when walking the betle nut splattered streets; especially when it's wet. Most importantly don't point your feet at people or a buddha statue or monk when sitting.
7 Take photos respectfully – ask when taking photos, you'll be surprised at how many people are happy to pose and won't request money. If they do request money, practice responsible tourism and don't take the shot.
8 Be hygiene conscious – carry toilet tissue, wet wipes and anti-bacterial cleanser; being a fairly standard requirement throughout SE Asia. Wipe clean cutlery and glasses as well as cleaning hands as considered necessary.
9 Stay clean – Embrace the bum gun and prepare for squat toilets (in out of town areas). Use the spray gun in your hotel for its true purpose or at the very least, to clean your feet which will be constantly dirty from walking the streets.
10 Communicate – you should always learn the words for hello and thank you when travelling, but you will find the locals particularly appreciate the effort in Myanmar and you're likely to experience far more interactions if you give the language a try.
11 Kiss for attention – not literally, but if you make a loud kissing sound with your lips to get attention in a restaurant or bar, the response is impressively fast.
12 Be careful with currency – bring some US$ notes in pristine condition in case of ATM outage.
13 Carry a torch – for dark streets at night and dim/fading temples and pagodas.