Back in April I set myself the challenge of finding more things to do in the UK that would fulfill my travel bug and also to encourage locals to experience more of what is on their doorstep.
My "Fulfil your travel bug with: something unusual" post 'research' soon filled most of my spare time in between house hunting and working full-time.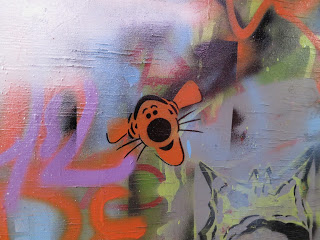 Saving money, settling for a while and not travelling has been quite an experience for me so far this year. There are so many things to do and experience in and around London, that are a little bit different; and I've surprised myself at just how much I've enjoyed exploring the UK these last few months.
Of course not flying to the other side of the world to continue my adventures is a difficult pill to swallow and I often have to remind myself that long term travel isn't for me.
Limited travels
At the time of writing this post I have not travelled anywhere outside the UK (other than a short visit to Spain to visit family, which doesn't count) for 9 months!
For those of you who know me personally, that will come as quite a shock. To be honest, for me, the hardest part of that time, has been fielding the inevitable conversations with friends and family as my latest travel plans have been non existent. That's made even harder when working in the travel industry!
Despite this, I've had heaps to talk about, and I instead struggle to decide which of the run of unusual experiences over the last few months I would recommend first! Rather than tales of worldly travels my focus has been on experiences closer to home, and these are more likely to be possible on a whim, last minute or with little planning.
The jury is still out on my favourite but here are a few of those I would recommend to anyone looking for something a little bit different and/or unusual to do:
Kayaking the Thames
Definitely one to recommend for a different perspective of some of London's key sights.
We were lucky with the weather as to be honest it still would have been a great experience, but the sunset hues across the water with the wind in our hair totally made it.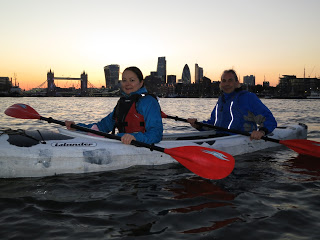 The crew were brilliant at ensuring the group navigated safely along the waters edge, provided plenty of insight and got us safely to the pub for dinner. Secret Adventures organise a number of other events throughout the year so check out their website to book this great tour and others.
Timed games
With escape rooms popping up in many cities this isn't an experience restricted to London.
I've done a few of these now, and every one is different. It's a great way to spend 60 minutes with friends or family, although consider carefully your team mates, as how well you work together is often the key.
Great for a rainy day indoors, but I also really enjoyed the outdoor equivalent with Agent November. The variety of the carefully selected locations for collecting clues coupled with the cleverly linked theme had us intrigued throughout. I've since tried out one of the other games offered by Agent November and its just as good… there's still one more to try thankfully as it's totally addictive.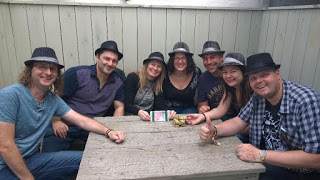 Read all about Agent November here and one of my indoor escape room experience here.
Walking the A to Z of London
I moaned a little (ok, quite a lot!) towards the end as my feet were tired and the route was becoming less interesting than at the start, but secretly, when I reached the last destination, the sense of achievement made it worth the pain. And better still, this little adventure took me to places in London I had often ignored and may never have visited otherwise.
Check out the full route details in my post "Experimental travel: walking London from A to Z"
For geocachers (check out my post "Geocaching on my travels, why not give it a try" if you want to find out more about this hobby) it's a good way to get a few urban treasures and for everyone else, its something you can do anywhere in world, even on your doorstep.
So if London doesn't appeal or is a little too far for an adventure, apply the theory to just about anywhere for something unusual to do solo, or with friends or family.
London tours
There are so many tours in and around London that cover the same sites. If you have been there and done those, then you must try some of the more unusual ones. You can find some ideas in my post "5 unusual London tours".
I'm struggling to pick my favourite as there really were quite a few that had me intrigued by every tale, and for all very different reasons.
I really enjoyed the Street Art tour with the workshop (with AlternativeLDN) where you create your own street art,  mostly because you get to try it for yourself hands on, which of course appeals to my creative side.
The Liar Liar tour was intriguing, competitive and a lot of fun. For Londoners, locals or visitors – a brilliant concept that ensures you learn plenty and leave with some interesting dinner party stories.
Be sure to check out the others here.
What next
The weather is cooling off and the nights are drawing in but this doesn't mean the end to my search for unusual experiences. So do check back or follow me on Facebook or Twitter to see what else I get up to. Maybe there will even be some travelling!
Have you tried an unusual experience recently, or do you have an idea to recommend? I'd love to hear about it…