The often grey UK weather probably doesn't immediately have you thinking about partaking in water sports. Getting wet isn't going to encourage you.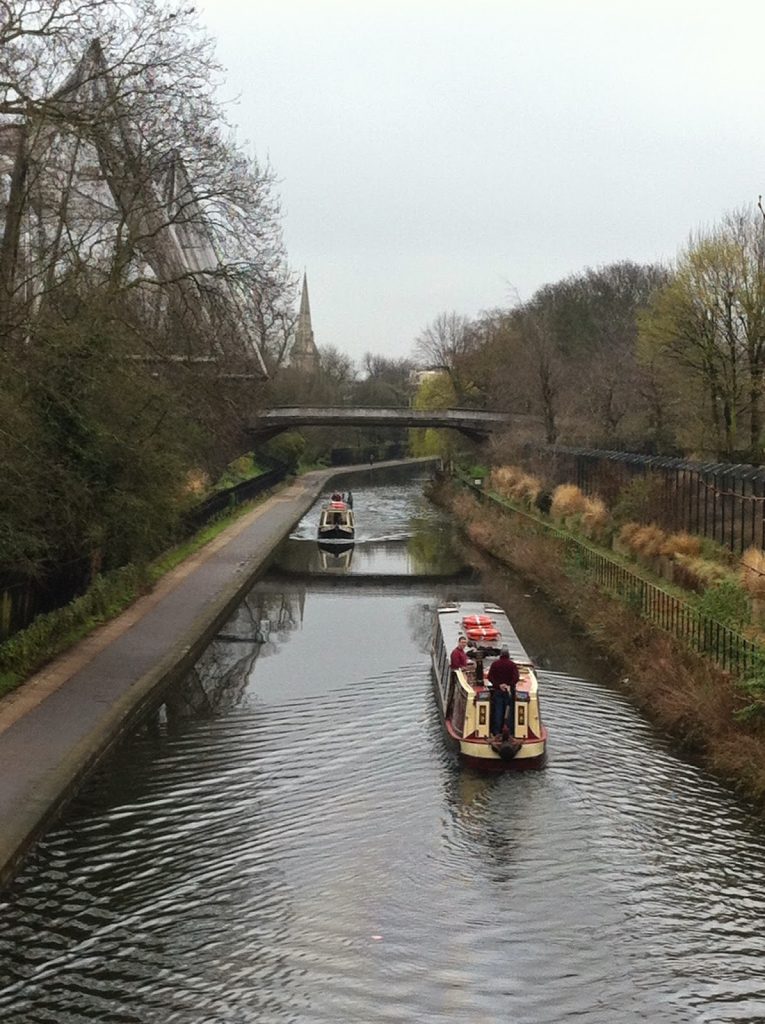 Regents Canal, London
However, if you're suitably prepared (perhaps with your Crocs like I was!), getting wet isn't going to be an issue. Trust me I'm a geocacher!
There are a surprising number of water sports possible around the UK, but what about in the centre of London?
I have kayaked my way along several coast lines, around an island and up a river. So the prospect of doing this in the centre of London wasn't too daunting, even on a grey bank holiday morning in April.
We were met by or guide promptly, finding the kayaks set up ready for us to get stuck in. There was another couple in the group who had no previous experience. Both were looking a little apprehensive as we prepped ourselves on the grassy bank. We headed a few metres down to the edge of the canal together.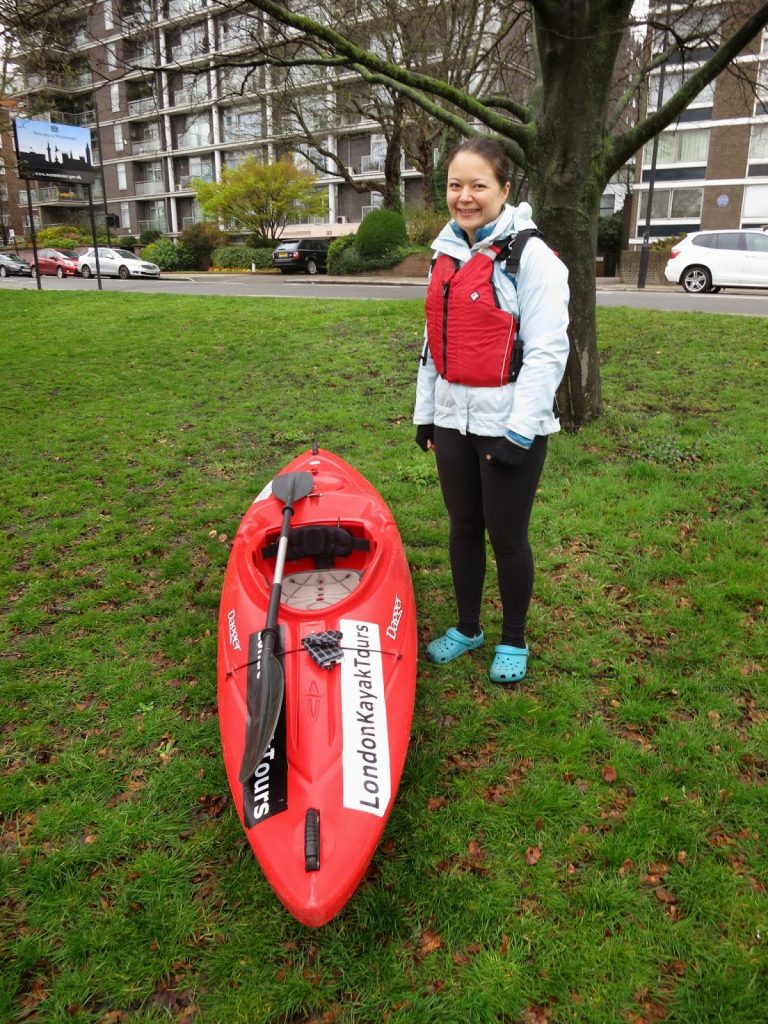 A chance to get your Crocs on!
Phill and I were first in and quickly found our 'water' feet, paddling back and fourth whilst the newbies got acquainted.
The group took a gentle route along the canal towards Camden, passing London Zoo and a Chinese floating restaurant. The water was calm and undisturbed, other than by the odd passing canal taxi boat, which we easily manoeuvred out of the way of each time it passed by.
It was so laid back and relaxing, although we did attract quite a few canal walkers with their cameras taking photos along the way.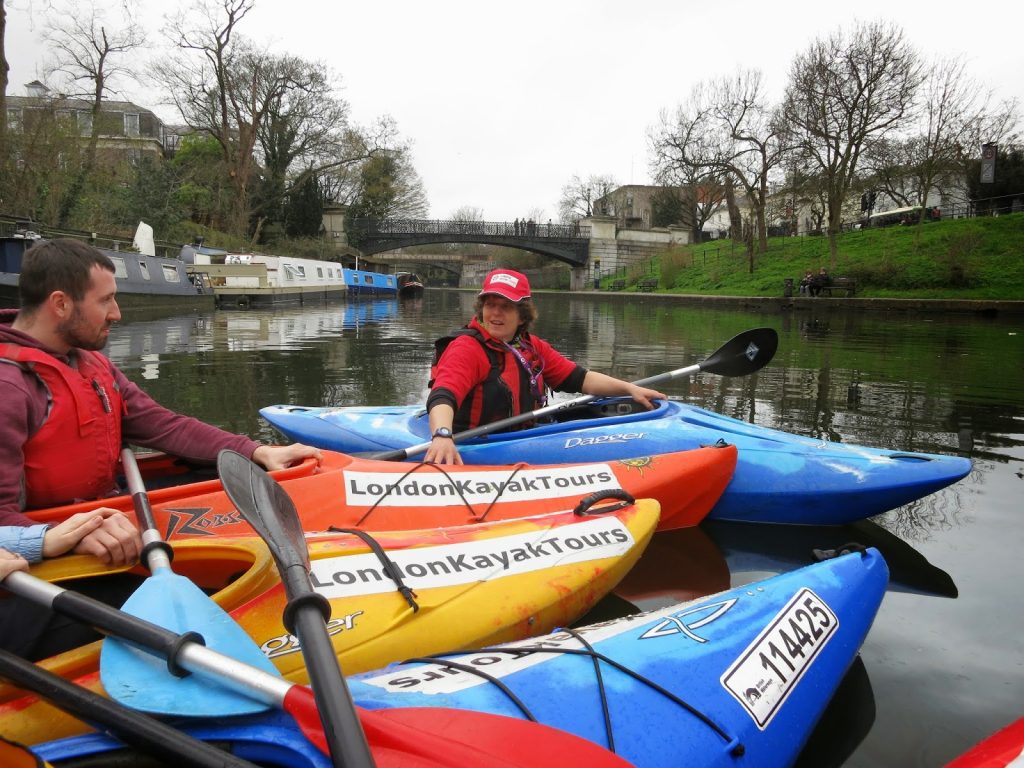 London Kayak Tours
London Kayak Tours offers a number of tours, all of which would be ideal for beginners. However, you need to be prepared to get a little wet, even if this is only the result of splashes from the paddle; be it yours or your fellow kayakers.
First timers in a kayak may take a while to build up their confidence, so if you take the Regents Canal option as we did, you will probably find its much easier on the return leg.
Those with previous kayaking experience may find it laid back. To be honest this particular route has very little to offer in terms of sights. It's certainly a good choice to view a different part of the city and from a different perspective. However, if you're after any insights into the history or culture of the area you may, like us, be a little disappointed.
Check out my video to see just how relaxing kayaking is once you get the hang of it:
I've heard the other routes through Windsor and Hampton Court have more to see. However, Regents Canal is definitely worth doing if you're a novice and would prefer a laid back hour or so.
In conclusion, if you can find a 2 for 1 or discounted offer it is totally worth the money, but at full price it might be a tad over your budget.
Check out the London Kayak Tours website for more details or to book your experience. You may also want to take advantage of the offers here until October. Update: offers now closed.
After giving this a go I feel confident enough to venture to somewhere a bit more challenging, perhaps even try out kayaking on the Thames.