Do you take out a new travel insurance policy each and every time you book a holiday, or do you hold an annual policy, backpacker policy, family policy, or are you are covered by your bank, credit card company, or employer? Has this post just reminded you that you haven't yet arranged any insurance for your next trip?
Having a policy that covers you in the event of an issue whilst on holiday isn't as straightforward as doing a search, finding the cheapest price, and paying the premium. In fact there are a few factors that will need a little more thought, including your travel plans: destination, trip duration and fellow travellers.
Firstly, you should always ensure you have insurance in place at the time of booking any component of a holiday or trip. It's only when you actually need to make a claim that you then realise just how important this is.
I can't cover all possibilities in one post, but here are a few words of warning that should help ensure you don't risk invalidating your travel insurance and other insurances.
1 Certain activities
Seasoned skiers (requiring winter sports cover) and those who regularly travel overseas for other sporting and physical activities, will probably already be ensuring their insurance cover includes those activities. But it's not just these activities that might not be automatically covered and will require extra cover.
My advice would also be to check with the provider, before taking part in any activity, as their insurance may or may not cover you in the event of an accident.
The following are examples of activities that may not be covered by your own travel insurance: jet skiing, windsurfing, banana boating, white water rafting, bungee jumping, quad biking, moped riding, zorbing and even scuba diving. Some insurance providers have specific clauses, such as needing to wear a helmet when cycling in order to be covered, so be sure to check the small print.
None of these activities will invalidate your insurance per se, you simply won't be covered for medical costs in the event of an incident during excluded activities.
2 Restrictions
Your cover may be limited, so always check the policy for restrictions such as the countries excluded. Surprisingly 'Worldwide' doesn't always include the US, for example. You may actually need a specific policy for a US trip.
The best way to deal with this is to simply check whether your destination is covered.
Watch out for the 'Europe' list and any exclusions, particularly in respect a few Eastern European countries.
3 Reporting claim period
Don't leave it too long to report a claim. It often seems easier to just deal with things and then make a claim later or when you return home. However most insurers require an incident to be reported within a certain time period. Be sure to note what this is before you travel, as it's the last thing you will be thinking when something happens.
4 Drinking
There's been quite a bit in the press recently about the consumption of alcohol when on holiday. Insurance companies may require details of the cause or circumstances surrounding an accident. The small print varies from insurer to insurer but there is a chance that you may not be covered for an incident involving alcohol or non-prescription drugs. This may be something like "being under the influence" or even relate to "indirect affect" and also sometimes extends to your travel companions.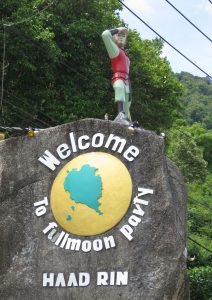 5 Pre-existing conditions
These must be disclosed. The insurer will usually make an adjustment to the premium price to include pre-existing conditions, but if you don't include them, this may invalidate the medical cover on your insurance.
6 Trip length
This applies to those on extended travels and annual policies mostly but it's worth checking the maximum number of days you are covered per actual trip.
Many annual policies don't actually cover you to be away for a whole year in one go for example. They generally give you cover for a number of individual trips within a one year period. The number of individual trips and duration of those trips may be limited.
If you are planning long term travels, backpacking or a gap year for example, there are specialist companies and insurance policies available. I recommend World Nomads who is one of the only companies who will ensure you whilst overseas.
Also if you are planning to work or volunteer during your trip, make sure this is covered, as some policies exclude this or limit the duration of cover. For other policies, cover may be available for an additional premium.
7 EHIC
A European Health Insurance Card (EHIC), available to European citizens, provides some cover when travelling in European countries. Mostly by giving holders access to state medical care. However, it is NOT a replacement for travel insurance. Serious accidents and repatriation to the UK, for example, are not covered by your EHIC.
Most travel insurance policies will not cover any medical costs that would have been covered had you had an EHIC card. It's important to know this in the event of a claim to ensure your treatment is covered. It's best to always travel in Europe with a valid EHIC card, just in case.
8 Driving abroad
Two things to consider here; car insurance and travel insurance.
a) Car insurance
Not specific to travel insurance but certainly another type of insurance to be considered when abroad and driving.
You will need to have specific insurance for driving a vehicle abroad or have it added to your home car insurance if you have your own car with you abroad. Hire car companies often have hidden extras to insure fully comprehensive and then further extras allowing you to waive accidental damage and personal liability.
Even when you do have car insurance from your car hire company, there can be a hefty excess payable in the case of a claim.
It is always important to check whether there is an excess and how much it is. It is possible to waive the excess. The waiver insurance is almost always cheaper to buy from a third party company before you travel.
Some countries/hire car companies require you to have an International Driving Permit, so always check this.
b) Travel insurance
Most insurance providers insist you hold a licence in your own country to drive a vehicle of that type abroad even if it's not needed in the country you are visiting.
This problem is most often encountered in countries where, for example, it is legal to ride a motorcycle without a motorcycle licence. You may be legal to ride the motorcycle in that country, but if you have an accident, most insurance companies won't cover your medical costs if it was not legal to ride that motorcycle in your home country.
You may also be caught out in other similar ways. In the UK for example it's legal to drive a moped up to 50 cc with a car licence (i.e. without a motorcycle licence). But if you drive a moped of more than 50cc abroad, although it may be legal in that country, you may not be covered medically in the event of an accident.
9 Social media
This is more likely to impact your home insurance rather than travel insurance. However, the reality is that most people who read this post, won't be aware of this. Basically, it seems to be much more common these days, that sharing your travel plans on social media may in fact invalidate your home insurance. Again, do check the small print, but for my own peace of mind, I've always been careful about sharing my time away from home on social media.
Consider how many people have access to your Facebook or Twitter profile, and even if they don't, the settings often change, meaning information may be publicly available. It only takes one person to clock that you're not at home, to break in. Do you really want to be the cause of that, as a result of excitedly sharing your travel plans on social media. Nearly everyone does it and insurance companies are starting to refuse cover for burglary if you advertised on social media that you were away.
Similarly, it's worth noting that most home insurance policies will not cover you if your home is empty for more than a certain amount of time (usually 30 days). So if you're going away for that dream 3 month trip, you will need special home insurance if you intend to leave it uninhabited whilst you're away.
Other
Single item limit – reconsider taking expensive equipment, particularly if the single item cover is inadequate for your needs.
Cash cover – the amount is usually specified. These days cash is used a lot less so cover levels tend to be fairly low.
Cancellation cover – ensure this is included or make sure the total cost of your holiday is covered.
Missed departure – if you miss your flight due to traffic, for example, you won't be covered. Consider taking out additional insurance for this, if you think it might be necessary.
Financial failure – if the provider goes bust your travel insurance doesn't cover the cost of the holiday. This is sometimes a good reason to go with a reputable company who offers financial protection; as they should for packages. It's recommended that you book your holiday using a credit card which will provide some cover in the event a company fails.
Events prior to departure – are only covered if you have purchased insurance. For example of you book a flight but don't take out any insurance until several weeks after your purchase, events impacting on your holiday that occur between this time will not be covered.
Cover provided by your credit card, bank etc – this insurance may be very limited, so always check the cover detail.
Evidence
Finally, if you haven't made a claim before, it's worth knowing that you will need adequate proof. This includes Police reports for stolen items and receipts to claim specific items. I've heard of insurers accepting photographs as evidence in many cases.
As I mentioned, it's not possible to cover everything in one post, travel insurance, and in fact, any insurance, can be complex. If you made it through the list above, you should be better placed to assess whether you are adequately covered.
Making sure you are covered for you specific needs is clearly going to take a little time, so don't leave it until the last minute.
Please note that this postp contains affiliate links whereby I earn a little commission. This helps to support my site, so all clicks and use are appreciated.