Aside from being probably the cosiest city in Scandinavia, Copenhagen's also deemed as an expensive destination, so during a long weekend visit, I endeavoured to hunt down the things you can do on a budget there.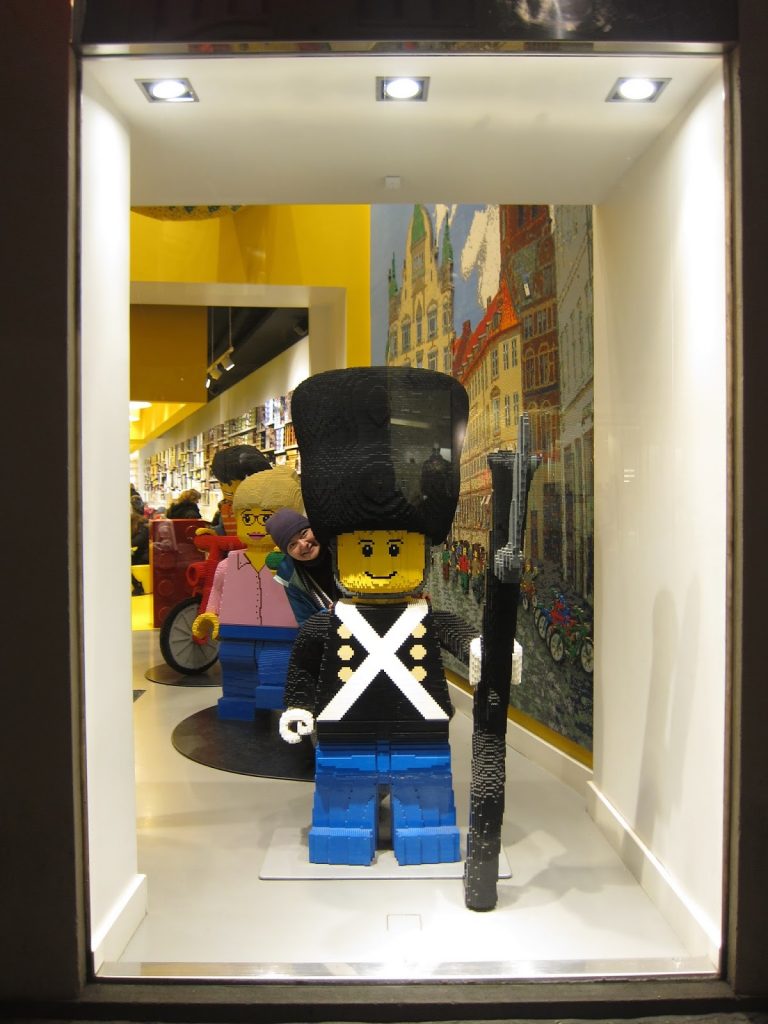 Copenhagen, the home of Lego
During the cold weather, it's safe to say, you really do need to wrap up warm. However, the summer months are a treat worth suffering the higher prices, but it's still possible to visit on a budget, albeit a slightly higher one.
The food is pretty amazing, as you will see from my post: Nordic food for thought, Copenhagen. However if you are on a budget, avoiding the expensive restaurants can be done, and a diet of hot dogs will keep you going.
My top recommendations are also largely my recommendations when on a budget, so there is little reason to miss out on anything, other than if its out of season:
1. Free walking tours
Top of the list, and suitable for any budget, in any city in fact, are the free walking tours. Many companies offer these all over Europe, and Copenhagen is no exception. However we did experience two very different tours, which conveniently started at the same place, the city Town Hall. As often is the case, Sandeman's were out with their guides, touting for business, well ahead of the 11am start, but despite choosing them over the competitors, we found our guide so bad, that we left the tour at the second stop and tagged onto another tour, which we later discovered was organised by this company. A newer company, yet the guide was local and much more knowledgeable. As they say, a tour is only as good as the guide.
A free tour will give you an overview of the city and is ideal for any budget as they work for tips. Pay what you feel it is worth and what you can afford.
2. Nyhavn
It appears on all the postcards and when you are there, you can understand why. Yes, it's also touristy, but as well as being a must see area, it is also free to wander and enjoy. If you're on a budget, avoid eating in the restaurants here as they are not only expensive but apparently not very good. Head for a hot dog stand instead.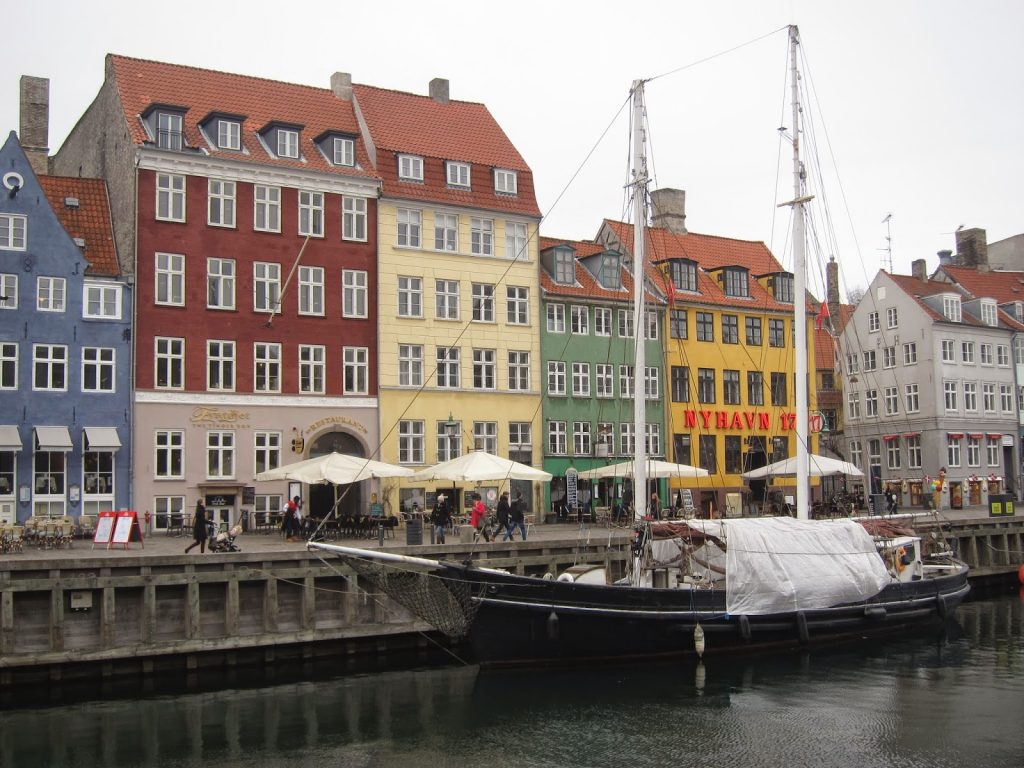 Nyhavn is beautiful even in grey weather
3. Boat tour
If your budget can stretch to this, I highly recommend a boat tour through the canals. Even during the colder months, it's a good way to orient yourself in the city and also allows you to get out to other areas, including the Little Mermaid which is quite a distance from the centre.
A cheaper alternative, without a guide, can be experienced if you buy a two-zone ticket and jump on bus 11 or the harbour bus. Both pass by several of the major landmarks and districts in Copenhagen, and you get to enjoy the views from land and sea.
4. Freetown Christiania
Head here for one of the most surreal tourist experiences, but don't bank on getting any photos unless you want to get into trouble with the residents.
Located on the eastern edge of the city, Freetown Christiania is the complete opposite to the clean, modern city of Copenhagen. Here the residents enjoy dwelling in their tax free haven, which is somewhat a shanty town, coupled with being the centre for soft drugs and hash-related paraphernalia.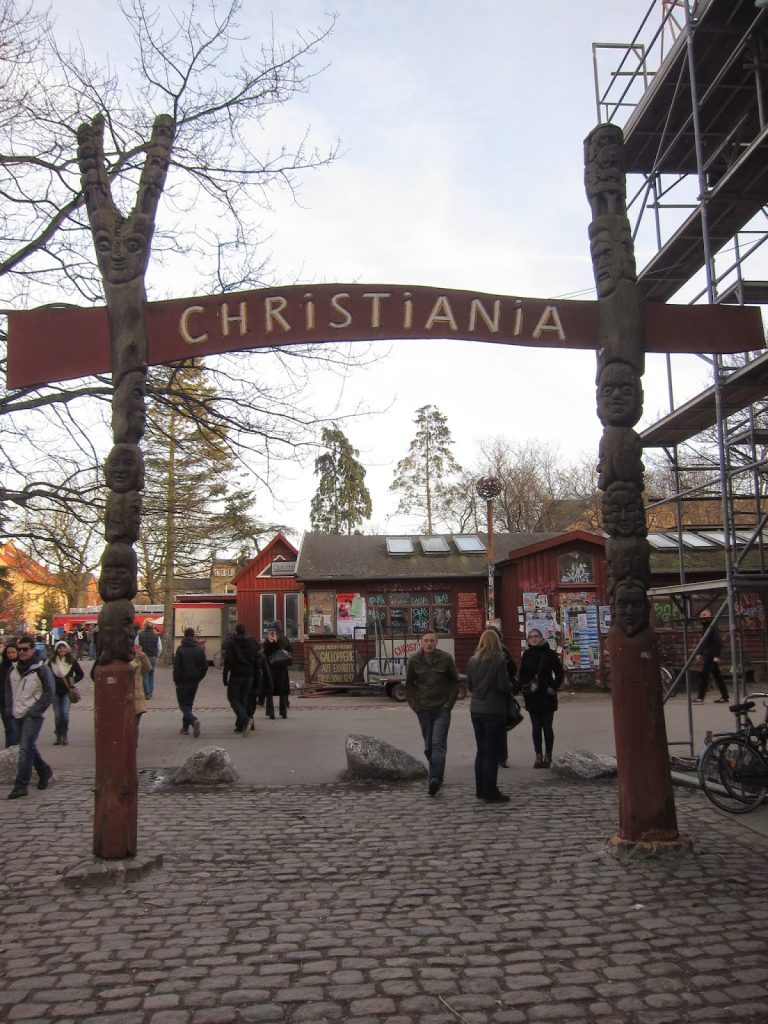 Christiania, no photo's inside
Before the 1970's Christiania was a military camp, until it was taken over by hippies. The graffiti scrawled across the buildings includes anti-heroin and pro pot slogans, and it is made quite clear in the centre (the green district) – have fun, don't run and no photos. Buying and selling maruhana is still illegal but the police almost turn a blind eye to this fact here, although raids do occur from time to time.
Despite how it seems, it's surprisingly safe, and the restaurants in the area offer delicious vegan/vegetarian food, baked goods, and a unique atmosphere that's open to everyone. Head there cautiously and remember, no photos.
5. Museums on free day
National museums in Denmark have free entry for under 18's and a number of them are free to adults:
National Gallery of Denmark (permanent collections);
National Museum of Denmark;
Open Air Museum;
Danish Music Museum;
Post and Telegraph Museum.
However it's worth noting the special free-for-adults days at other museums around the city:
Ny Carlsberg Glyptotek, Copenhagen (Sundays)
Royal Arsenal Museum, Copenhagen (Wednesdays)
The Hirschsprung Collection, Copenhagen (Wednesdays)
Danish Museum of Hunting and Forestry, Hørsholm (Wednesdays)
Royal Danish Naval Museum, Copenhagen (Wednesdays)
Thorvaldsen Museum, Copenhagen (Wednesdays)
Danish Architecture Centre, Copenhagen (Wednesdays, 5pm to 9pm)
Museum of Copenhagen, Copenhagen (Fridays)
There are others too, check out the tourist office for details.
6. Kastellet
A nice area of the city where you can wander and explore a fortress and enjoy the views from the 18th century barracks. For the geocachers we found a fun multi that took us round the whole area, giving great info on what was there, it's worth doing even if you're not a geocacher, just to share in the detailed information but you will need Google to translate it first – check it out here.
7. Little Mermaid
Prepare for disappointment given the size of this iconic landmark. It is, of course, free to wander out to see, and will allow you the opportunity to take in the nearby palace and potentially indulge in a canal cruise.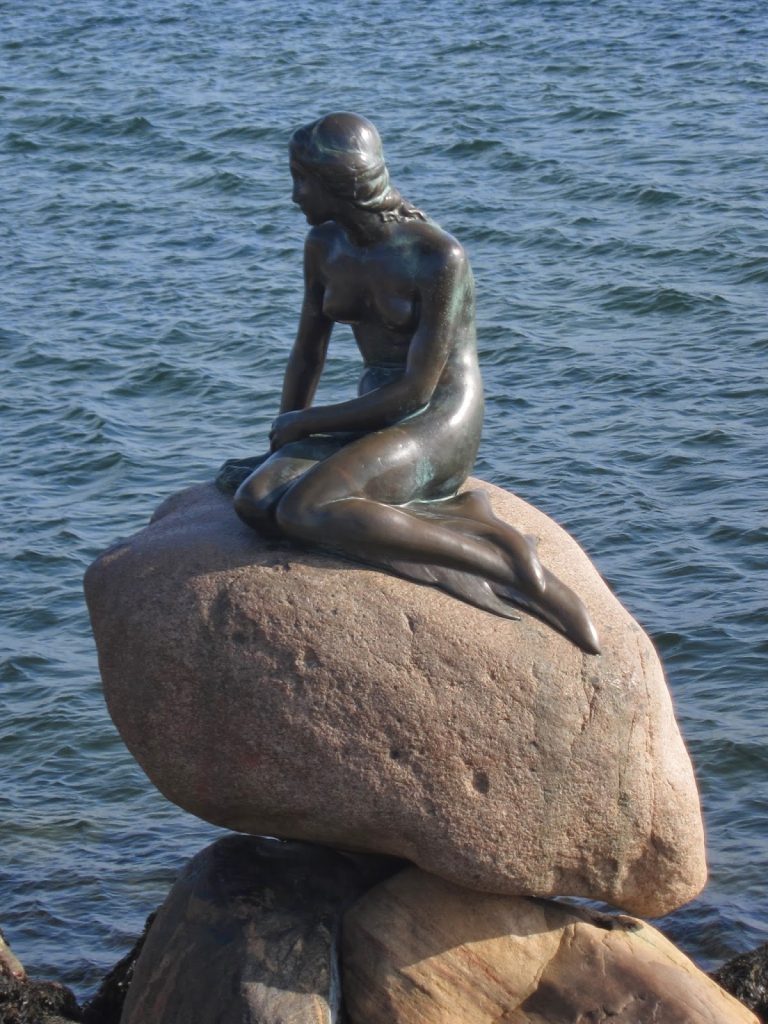 It's certainly little
The price of a ticket DKK 250, is very reasonable and it's well worth the climb for the views. Inside is one of the oldest observatories in Europe, although it only opens on Sundays, plus some interesting exhibits. The highlight is definitely the view as you look across the city rooftops.
9. Strøget
Whether our not you enjoy shopping, this modern equivalent of x is unavoidable given its central location and route through the city, and it's also a good place to find bargains and gifts from Copenhagen.
The Strøget is 1.1 kilometers long which is claimed as the world's longest urban pedestrian zone. There are plenty of places to stop for a coffee and rest whilst enjoying a bit of people watching.
Open from April to September and around Halloween and Christmas, for full details of opening times and to book tickets check the website here.
Entrance tickets will not blow your budget if you just want to see the gardens, and experience what resides inside the old amusement park entrance. However, enjoying the rides can soon rack up the cost, so it's worth taking advantage of the wrist bands and other discount offers.
Tivoli's structure and property has been an old amusement park since 1843.  Winter is quite magical with a winter wonderland decorated with lights for Christmas. Tivoli is very central, and within walking distance of the Strøget walking street.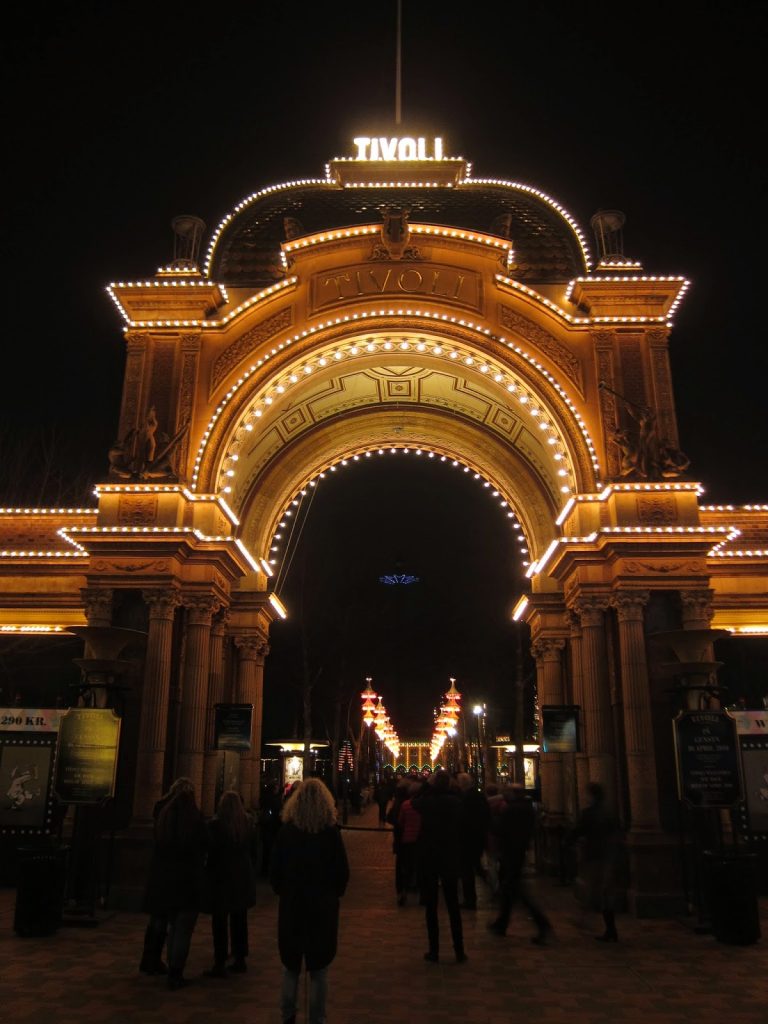 Tivoli, lit up at night
So if you are thinking about a trip to Copenhagen, don't be put off by its reputation for being expenses. Book your flights and accommodation far enough in advance, and you should be able to get yourself a good deal and stay within your budget.
Have I missed anything? I would love to hear your suggestions and comments.