I've read quite a few posts featuring recommended travel apps, so today I thought I would share my own recommendations with you.
Being able to access an app and utilise it's main features offline is my first priority when travelling. Often this means planning ahead to ensure I can make the best use of the apps on my Android tablet when I'm on the road.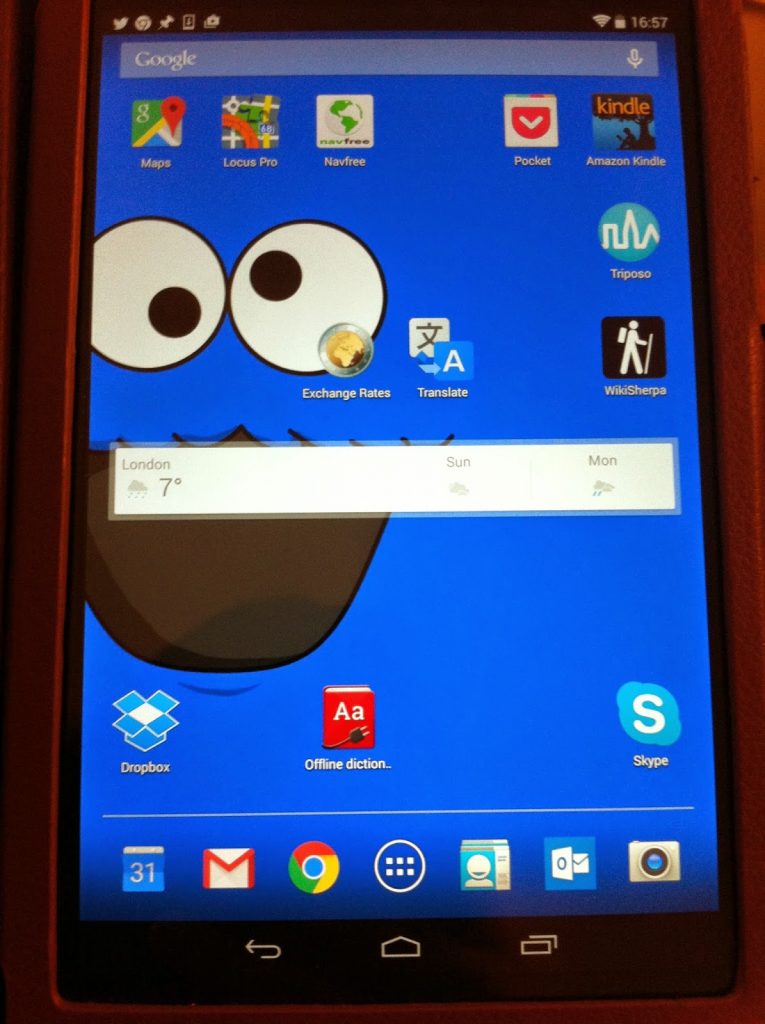 If you tend to move around quite a bit, or are not likely to be in the same country for more than a month, you probably won't want to invest in a local sim. However, I can recommend you purchase a local sim card if it's cheaper than one or two sessions with the hotel WiFi, as being able to look up something online whenever you need to, can make a real difference to how you experience a destination.
There are of course places where Internet and data are difficult to access. My trip to Cuba, for example, meant being permanently offline for a full two weeks. Fortunately, with my choice of apps, this wasn't an issue, and I actually secretly quite enjoyed being out of contact for a short time.
So, what are my top, recommended apps?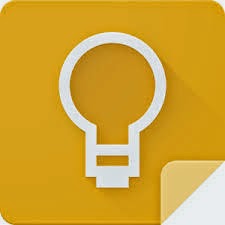 As a travel blogger, this one is essential for keeping notes and lists. It's simple to use, with just basic features, so really all I need as the equivalent to a note book or journal. Also it syncs between devices and your gmail account automatically.
Pro's:
Functions offline.
Easy to organise with colour coding.
Share notes easily.
Syncs between devices automatically.
Works with pc's too.
Con's
Sharing notes and synchronising sometimes creates errors if more than one person updates a note at the same time.
Non travel use: I use the checklist feature of Google Keep for shopping lists. You can share lists with others too, which is also really handy.
There are other similar apps available. I do also use,  and can therefore recommend, the following alternatives:
Colour Note – Functions in a similar way as Google Keep, but you cannot share notes or access them on a PC.
Evernote – This app also has an easy to use feature allowing you to scribble down thoughts as if using a flip chart pad. I tend to use it more for drawing maps or diagrams.
2. Pocket – for reading material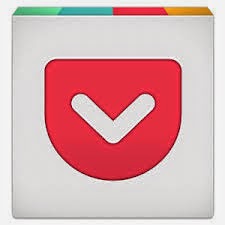 Last year I was in the top 5% users of this app (I even got sent a certificate!), so believe I am well placed to recommend it.
The app only functions offline if you have saved the web pages whilst online. It's worth doing this to ensure you have plenty of reading material for later or for reference. It is similar to bookmarking a page, only every page you bookmark is available for reading later offline.
I have a habit of saving pages to Pocket from:
Wikivoyage, for an upcoming destination;
links featured in Twitter or Facebook feeds;
news articles of interest or forwarded to me by others;
pages found during general web browsing, which I save to read another time or when offline.
Pro's:
Tag articles, effectively organising them into folders.
Share articles with others.
Con's:
Certain web pages or types of page sometimes don't save properly and not all the content is available offline.
Non travel use: I use Pocket at the time, event when not travelling as this way I'm not reliant on internet availability.
If you are not organised enough to Pocket pages to read or refer to when offline, you may be better off acquiring a digital guidebook and using the Kindle or Adobe apps to read it. Basically, Pocket is only as good as the material you save to it.
3. Locus – for maps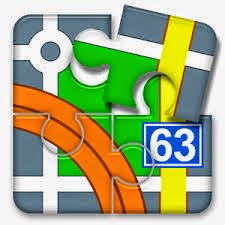 I've previously written a detailed review of why I use and would recommend this app for maps and related functions. See my post My recommendations for maps whilst travelling (and geocaching).
For general use of maps offline, I have found Locus the most reliable, as long as you download country maps in advance.
Pros:
Compared to some other apps, you can download free maps and are not restricted to buying in app.
There are other functions such as navigation, tracking a route and geocaching that you may otherwise use a separate app for.
Works offline.
Cons:
It's not a simple app due to the numerous features and takes a bit of getting used to.
Non travel use: I Locus to save locations generally as do find it more reliable than Google maps when there is no internet/wifi.
So my online go to map app is the popular choice of: Google maps. However, having an online connection is vital in getting accurate information. Offline it is disappointing and frustrating, even if you have cached the information that you want.
There are so many other map apps available. It's worth having a play to find out what works for you, as the majority run off the same data, so it's really down to personal preference. I like Locus because of the added features and the functions offline with free offline maps available for most countries in the world.
4. Triposo – for local guides and info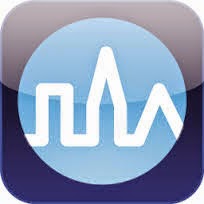 I would recommend this app for the ease of reference, although it doesn't hold substantial amounts of information on a destination or venue, it just provides a nice quick overview. The list of things to do at each location will give you a good starting point when making your plans.
Note that you need to download the specific destination for offline use and the maps can be a little unreliable if you are using them to navigate offline.
For more detailed guides I tend to refer to Wikisherpa which collates it's data from Wikivoyage, which in turn is updated regularly by travelers, so usually has the most up to date information.
As a traveller yourself I would recommend you contribute to Wikivoyage pages too – see I challenge you to give Wikivoyage a try…
5. Dropbox – can be used for backing up and sharing files so is handy to have a free account.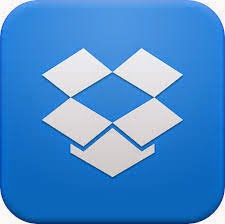 Losing photos would break my heart, so I do try to keep them backed up. I tend to use the Nexus Media app for copying photos from my camera's SD card to my tablet, and then transfer them to Dropbox as an extra backup.
Of course you will need to determine what app works best with your own camera and other devices, but Dropbox generally should be possible from whatever source, via a pc. An alternative would be Google Drive, which functions in much the same way.
Pros
Many people have an account so if you want to share files quickly and easily it involves little effort.
Accessible from a variety of devices.
Saves carrying around backups.
Cons
Photo backup limited to Dropbox size.
Need to pay for more space.
Other apps
My other recommendations for travellers, of less used apps, but often very handy, would include:
Google Translate – now useable offline if you download the language packs beforehand.
Exchange Rates – simple foreign currency translator which updates your list of currencies when you are online, for use when offline. You need to select the currencies to store whilst online however. Also handles multiple currencies simultaneously unlike most other foreign currency apps.
Expense manager – helps monitor your budget and expenses in multiple currencies, so useful if you are moving around a lot as well as for just one destination.
TripIt –  this will help keep bookings and reservations organised, with little effort. This app stores info from your flight info to reservation numbers. Just email a confirmation over to your account and the app doors the rest.
Online only apps
Finally, it's worth mentioning a couple of apps that require an online connection to function, but which can be really handy and potentially save you money:
Around me – provides you with lists of the closest petrol station, post office, supermarket, ATM, bank or other location. Can really save you time trying to find a one of these in a hurry.
Skype – for calling and messaging. This works on tablets and phones and is free if calling from device to device rather than a phone number.
WhatsApp – instant messaging from your phone which works when online and is cheaper than sending a text overseas.
So what other apps are there that you use on your travels? I would love to hear what you think of any that I already use or others that I should…