London usually features in top cities of the world lists, but it has always been firmly on my list of places I don't particularly like.  I think this goes back to the days of having to suffer the commute into the city in the early hours for endless days/weeks/months of torment on mindless tasks at work.  I haven't had to endure that for years, but the misery and pain experienced resurfaces every time I think of London.With my new travel site and travelblog needing some readers, I can't possibly give up on the capital of my home country… and I need to improve my followers or I will never get that travel writing job I dream of!
So today, I'm off to try to change some of my views and start over with this place.  Although it's not like I haven't tried many times before…I love the theatre and meeting up with friends in the city and have often found this is the only way I can feel myself starting to appreciate what it has to offer.
As an incentive I've got myself a Rainbow Day ticket for just £10 for the journey into London on the train… it's a small start to being more positive!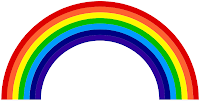 Still, the inevitable feeling of hating city life returns and the thought of how expensive, polluted and full of people who ignore you seriously turns my stomach.  Remembering my new positivity pact and taking a different perspective I thought I'd get involved in something historical, the Lord Mayors Show (or at least my best attempt at fighting the crowds for a peek at those floats – lol).  I can't imagine I will be able to deal with all that excitement for too long, so will be looking for other options.
Having already asked a few London 'fans' for recommendations I have a few more ideas – but need more.  So, if you have any last minute recommendations along the route this morning, or in the London Bridge area from lunchtime… you know where to find me to let me know?
Wish me luck!