Ten years ago, Lonely Planet released a guide on experimental travel which was based on the concept of Latourex (LAboratoire de TOURisme EXperimental, or in English: LAboratory of EXperimental TOURism), which involves a novel approach to travel, where the journey is based on a quirky concept and can lead to anywhere.
The idea of the book didn't really take off, at least not evidently from the blogosphere. However, some of the ideas and stories within it are definitely worth considering; even if just for something different and unusual to experience.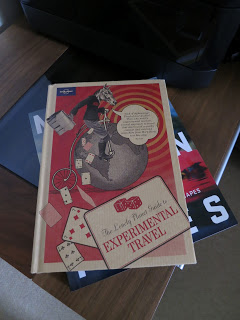 So, if you have been following along with my series of posts covering unusual experiences in the UK (see 'Fulfil your travel bug with: something unusual' for the list so far), and in my bid to inspire those that can't travel as much as they would like to, you can probably guess what's coming next!?
I wanted to keep it simple. So, in an effort to attempt something that didn't appear to have been covered off in a case study, in the book itself, I settled for 'A – Z travel'.
"Choose a town to visit from A to Z. Find the first road beginning with A and the last beginning with Z, and draw a line between the two. Walk the length of this line and discover the city alphabetically."
With this in mind, where better to tackle the challenge, than in London.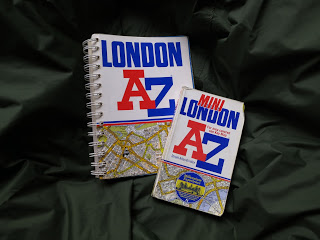 After searching through a traditional London A to Z, both locations were easily identified, and conveniently found to be situated just under 13 miles (20 km's) from one to the other. Phew, this was potentially actually going to be possible!
With a little more help from the web, we identified a possible route that would cover off slightly more than tarmacked dual carriage-ways. In fact the majority of the way is not only walkable but would easily be possible to cycle as well.
You will have to check back tomorrow for my post to find out what happened next, but it's safe to say that my mission was accomplished!
***
This whole idea got me thinking about all the other potential options that could be applied fairly easily to this concept, as well as some more challenging ones.
How about an A to Z adventure in the area where you live. Need some ideas? Here's what I got up to when I tried it out: Something unusual: exploring the area where I live with 12 things to do in Wimbledon, London
Or go for something a little bigger, like I did, with an A to Z of your closest city: Experimental travel: walking London from A to Z
What about a tour that's more challenging, covering something like an A to Z of the UK. For example starting down south, head from Ashford, to Brighton, Canterbury, Dover, Eastbourne, Folkestone, Guildford, Hastings etc
Then there are ideas you need to plan a little. Perhaps an A to Z across Europe. How about: Athens, Berlin, Copenhagen, Dublin, Edinburgh, Florence, Graz, Helsinki… Ending with Xativa (Spain), Ypres (Belgium), Zagreb.
And why stop there – how about A to Z around the World! If only my budget would stretch to that! However, I don't give up that easily – an A to Z of the world is definitely possible with a little improvisation.
With this many ideas for just one experimental travel option, the other ideas provide an endless choice of things to do if you are lacking inspiration.
Why not take a look and try including an experiment in your next day out:
http://www.latourex.org/latourex_en.html
I'm hoping to give a few more experimental travel ideas a try as part of my series of posts on unusual experiences in UK. So follow along on Twitter and/or Facebook and check back soon for more.