Malta left me in awe during a recent visit. The variety of things to see, do and experience was vast.
Although Malta reminded me in parts of a number of destinations, it was totally unique and distinct.
For example, the Maltese architecture varies, but the distinct wooden balconies on the majority of homes on the island are recognisable only from here; or at least I have never seen anything similar elsewhere on my travels.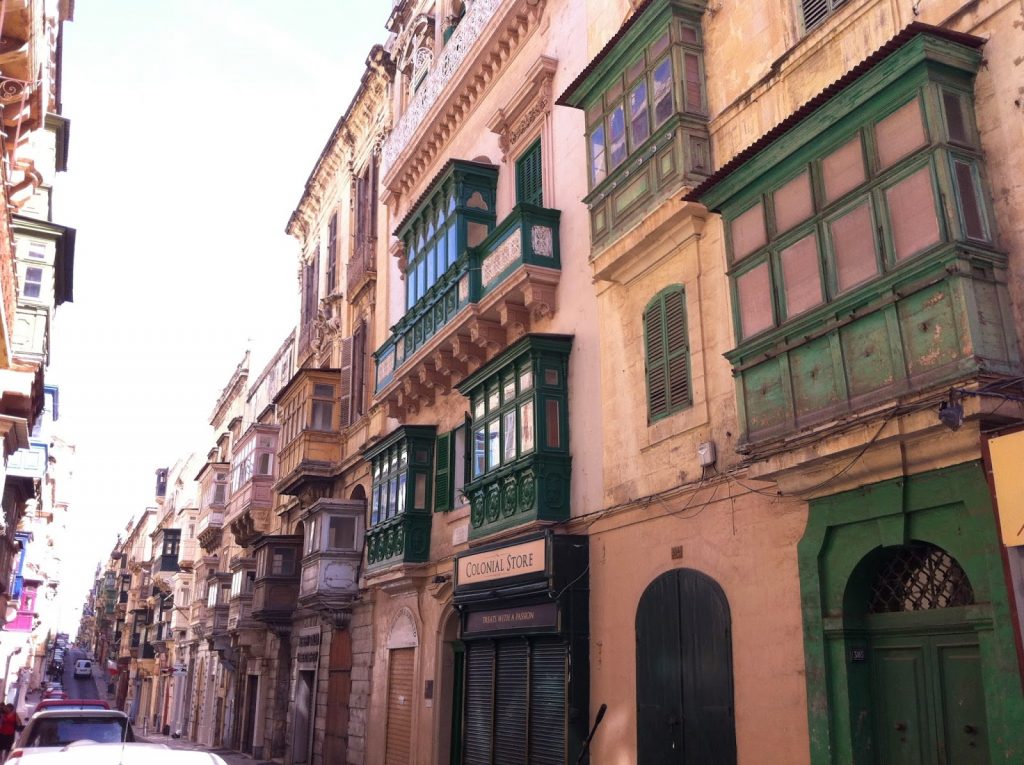 There are so many other distinct experiences, and in such a condensed area it is easy to see it all during a short visit. From watersports to archaeological sites, Malta is definitely a destination for both families, couples and individuals alike.
In just 3 days, I can't claim to have seen it all, but of course I have a few recommendations:
This is worth doing at the start of your visit, in order to set the scene and learn about 7,000 years of Malta's turbulent history. It is very well done and an interesting introduction to the island.
2. Megalithic/neolithic monuments
There are several Megalithic temples in Malta, five of which are UNESCO world heritage listed. These are said to be some of the oldest free standing structures on earth. Quite a claim and worth reminding yourself of that fact as you wander round the sites.
We stopped off at the Tarxien temples close to the Hypogeum, although there was virtually nothing in the nearby town which is completely closed on a Sunday, the site has been well maintained and it was quiet.
Tarxien site
The Hypogeum itself requires tickets to be purchased in advance of your visit. Maybe 1 or 2 months in advance due to the restrictions in numbers allowed to access the site. To be honest I'm not sure the €35 entry price was worth it. This is a unique underground prehistoric burial site and nothing like anything else I've seen, but I think it is overpriced.
3. Mdina
This fortified medieval town was once the capital. It's located in the centre of the island and is absolutely beautiful. A great place to spend a few hours wandering the traffic free alley ways. You can get there easily by bus, and the nearby town of Rabat, outside the walls, is also worth a visit. Make sure you check out the catacombs.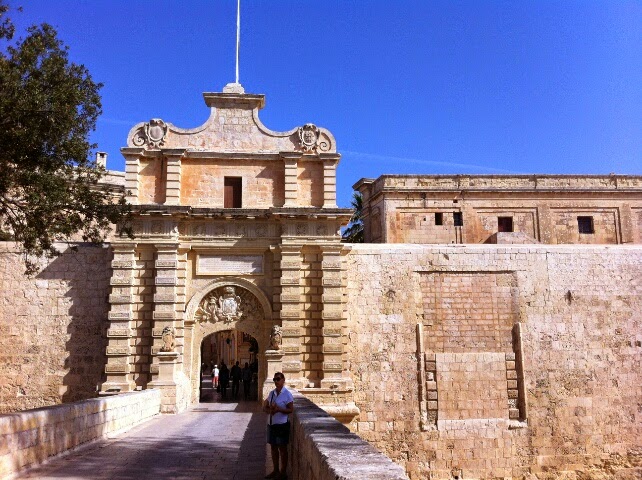 Mdina entrance
4. Valletta
Whether or not you choose to stay in Valletta, as we did, this UNESCO site has enough on offer to fill a full day. The Malta Experience mentioned above is located here, and so are many other things to do and see. There are some great walks along the seafront whatever the time of day.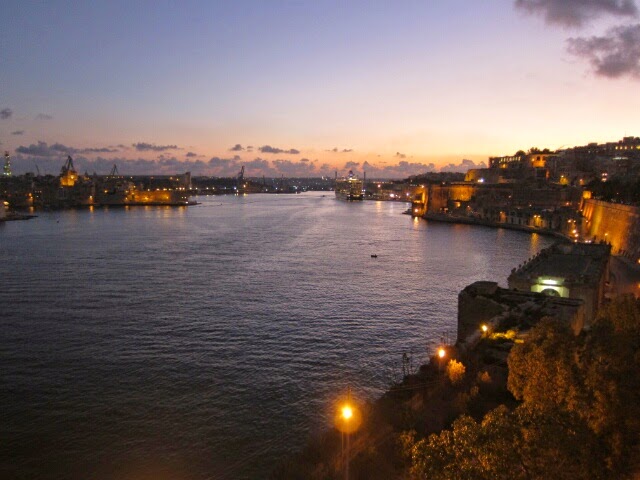 Valletta bay at night
5. Marsaxlokk
There is little to discover in this fishing village, except on Sundays when the early bird will catch the fish market at its centre. See just how fresh the fish actually are.
There are other local delicacies available at the market as well, and plenty of souvenir buying opportunities. After the market, take time out at one of the cafes or restaurants and/or wander out along the water and admire the many beautifully painted fishing boats.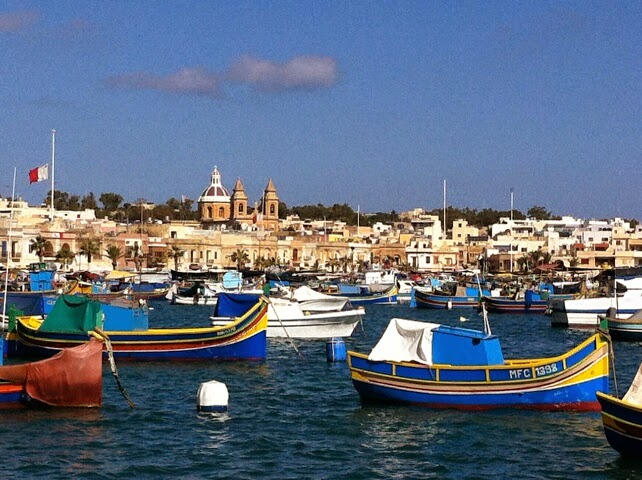 Marsaxlokk fishing boats
There are 2 other islands making up the archipelago of islands, Gozo and Comino. We saved these for a return visit.
Have you been to Malta? What else would you recommend?