Short breaks to Europe mean a change of baggage for me. Reluctantly I have to rethink the practicalities of my hand bag as well, so that it is suitable for all my needs, including geocaching, whilst being stylish enough to be taken seriously.
Wherever you go, the importance of travelling light cannot be emphasized enough, and even someone as well travelled as myself struggles to do this each and every single time she leaves the house (!), not just when travelling.
So what items, other than the 13 items I don't travel without, do I include in my packing list for a week in Europe?
Baggage
Well, my backpack is immediately disregarded for a trip to Europe, and my wheelable compact suitcase comes out. It's really only suitable for a long weekend, but what's a few extra days, other than a better choice of shoes.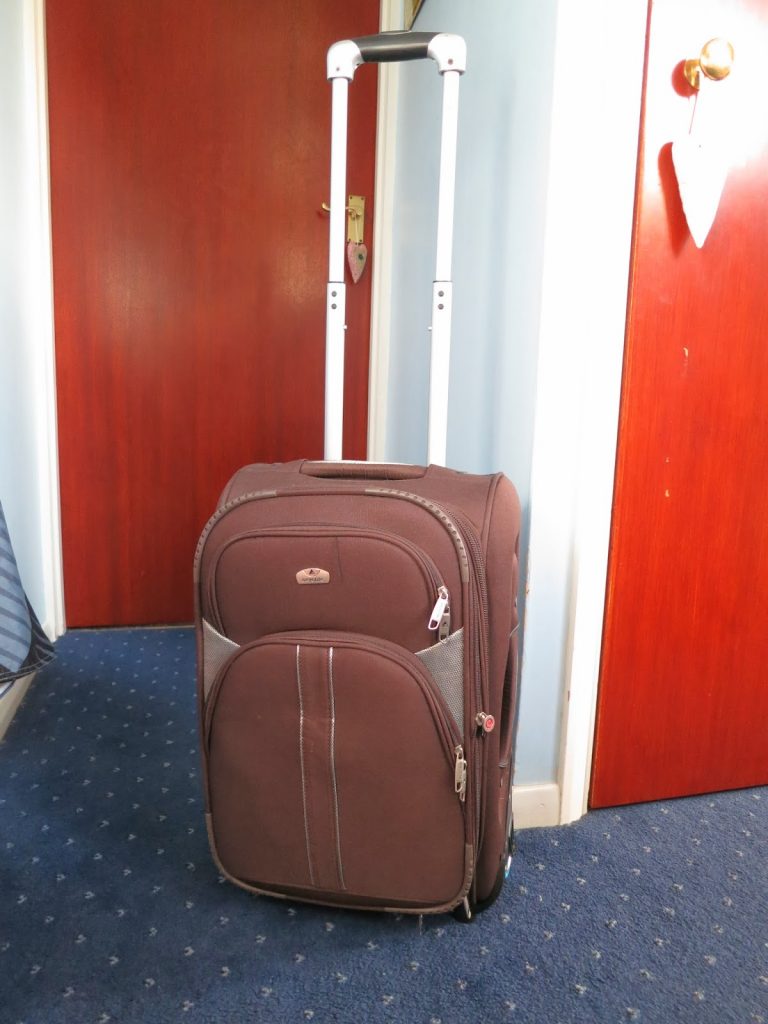 Wheelable gives you mobility and freedom
Many airlines only allow one carry-on bag. And who wants to pay an additional fee for extra luggage when the radical concept of a bag measuring 50 x 40 x 20cm (check individual airlines as these vary) allows such mobility and freedom.
Plus, when you carry your own luggage, it's less likely to get lost, broken, or stolen. A small bag allows you to hop off the plane and head off to your first destination, ease through public transport and even meet up with others (or pick up a few geocaches 😉 ) before checking into your accommodation.
Clothing
Don't pack for the worst-case scenario, pack what you need. Take layers and be brutal about what you can go without.
I tend to pack items that will be worn repeatedly, complement other items, and have multiple uses. I pack with color coordination in mind, mostly neutral colors (black, brown, khaki) that dress up easily and can be extremely versatile. Of course I can't resist a few items in my favourite colour, purple.
Try and choose fabrics that resist wrinkling, or look good wrinkled. To extend the wearing life you can always wash, wring and wear again, as lightweight clothing should dry overnight in your room.
When backpacking, I'm clear about what 13 items you probably don't need to carry when you travel, but in Europe I do allow one exception to that list – jeans! If you want to fit in and have the flexibility for day or night, then you must include a pair of jeans in your packing list. I often add a denim skirt to this, depending on the exact destination.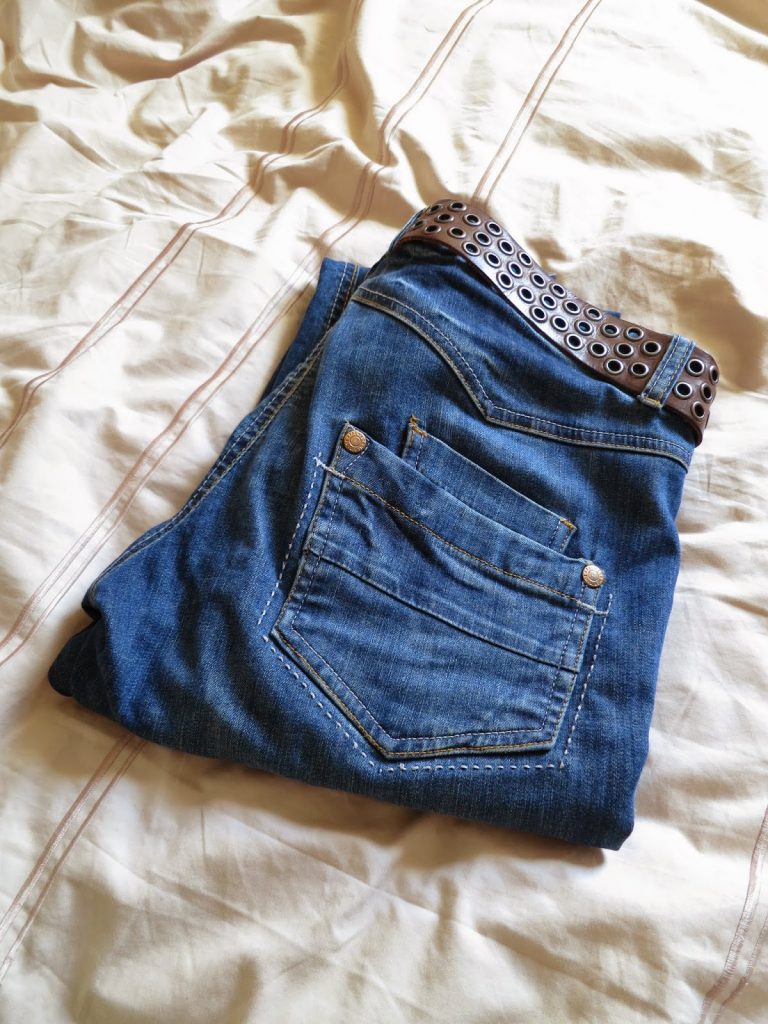 The one exception for travelling in Europe
One skirt or a dress can also double up for day or night wear, with the addition of a pair of leggings. A cardigan is often a god send when it gets chilly, or at this time of year.
Use a stuff sack or packing cube to help keep your clothes tightly packed and well organized. I stand by my recommendation (No. 9) that these storage solutions really help with the speed of packing and unpacking.
Fitting in
It's important to dress in clothing that you feel comfortable in, particularly when it comes to footwear, but there are also a few things to take note:
Shorts – worn in coastal or lakeside resort towns, but rarely in cities, unless it is exceptionally warm weather.
Churches – mostly in southern Europe, have modest-dress requirements for men, women, and children: no shorts or bare shoulders, although this is often loosely enforced.
Socially – if you want to fit in and dress like a local, then it's worth doing a bit of research before heading to your chosen destination. For example, Journey Woman, gives some useful tips on what women should wear for specific destinations, and you can contribute your own suggestions too, after you have returned from your trip.
Toiletries
Decant your products into smaller containers, making them flight friendly and reducing weight. Minimise your make up bag – after all, you really don't need your entire cosmetics collection, when a lip balm, eye liner, mascara, and face powder will suffice.
Don't forget
Wheelable bag
Handbag that will fit inside your baggage
Waterproof jacket
Walking shoes
Sunglasses
Waterproof/ziplock bags
And remember… anything you aren't sure about is probably best left behind; after all, in Europe, it is easy enough to find a shop to purchase whatever you need if you didn't pack it.