I've mentioned this hobby in many a post, but if you are not familiar with what it involves, it is often referred to as treasure hunting for adults (although kids enjoy doing it too).
It's a free game that you can play with the aid of a GPS or smartphone, or even a traditional map (although this can be difficult sometimes). The hidden treasures are documented over at geocaching.com, with details of their location, determined by GPS co-ordinates.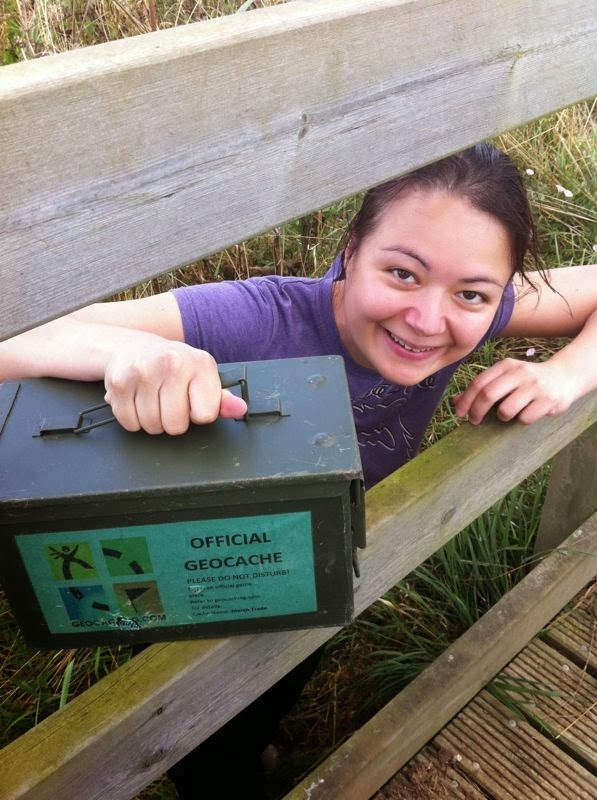 The containers vary from simple plastic pots to highly innovative pieces that can also involve puzzles or riddles.
What I love most about this game is the many unknown places that it can take you to. More often than not, there's an interesting story or piece of history to learn about as well.
Whilst on my travels I, of course, am on the lookout for geocaches. Outside of the UK and USA, there seem to be a lot less to find, but still some interesting places that I wouldn't have ventured to otherwise.
If you're still not sure whether you want to give this a go yourself, these favourites from my travels last year may inspire you…
Geocaching meet in Gibraltar (Geocache: GC44FB1) 
This meet happened to be taking place in Gibraltar during the couple of days I was there back in March last year. It wasn't the warmest weather, but as geocaching is generally an outdoor hobby, as long as you're wrapped up warm, it can also be a chance to meet fellow geocachers. After finding a geocache together, we headed to a pub, recommended by a local, and enjoyed a bite to eat whilst sharing stories. A great way to meet people for sure.
If I had planned a trip in advance and knew where I would be and when, then I would surely set up a few geocaching meets of my own.
3 countries in one day
Among the well travelled geocachers, this is not necessarily a great achievement, but it was for me. Ticking off a geocache find in each of France, Luxembourg and Belgium, on the same day, was fun. There are other challenges associated with geocaching as well, when you really start to get into it. With so many countries close together in Europe and so many geocaches, it's highly likely that more than 3 countries can be ticked off in one day – maybe my next challenge?
A first to find meeting (Geocache: GC4N9DB) 
Back home in the UK, it can get quite competitive to be the first person to find a new geocache once it is released. Fortunately in countries such as Thailand, this isn't the case, and a new geocache can go for months or even longer without anyone finding it. A group of geocaches I had identified on a map prior to heading North in Thailand, actually ended up causing us to head to somewhere we would never have gone otherwise. Here, we were joint first to find a number of geocaches, and also met the owner. Read all about it in my post: Geocaching puts Phitsanulok (Thailand) on the map. It's also worth noting that Thailand, compared to other countries in SE Asia, actually has quite a lot of geocaches hidden there, particularly in Bangkok.
A boat trip over the 'border' (Geocache: GCB8F7) 
Close to the border with Thailand, Myanmar (Burma) and Lao is an island called Don Sao, which technically is Laos territory. A visit there from the Thai mainland is possible by boat for about 400 baht. You don't get a stamp in your passport, you don't need a visa and it really isn't anything like Laos, other than the market stalls selling souvenirs; it's just a tourist trap. However, it does mean that you can say you have been there and, even better, grab yourself a geocache. This is quite a unique geocaching experience too, as you are required to post a postcard to the owner in order to claim it.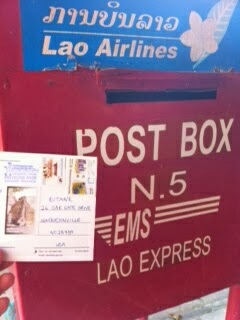 Making a geocache (Geocache: GC4J3R7) 
There are strict rules associated with placing geocaches around the world, and locating one for commercial reasons is not allowed. However, whilst volunteering on a turtle conservation project, I wanted to create more awareness to encourage visitors to the project. On the other side of Tioman island is another geocache, so geocachers already have a reason to visit, other than the magnificant beaches here. After much effort to re-word the geocache description we finally managed to get the person in charge of reviewing them for placement, to agree for ours to be sited. We were relieved, as the box was made by Phill and I had hand painted it… quite a lot more effort than other geocaches I have seen.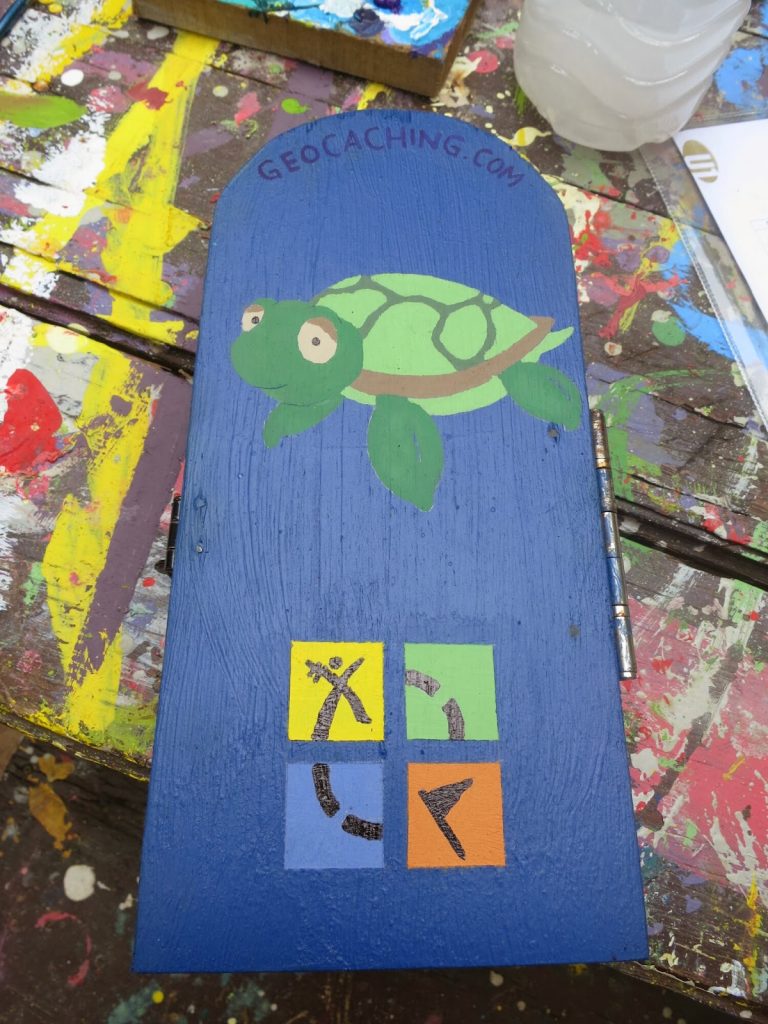 If you want to read more about my time volunteering on Tioman Island here are the related posts:
More islands and a nesting turtle for my birthday
Has that interested you? Well, you don't actually need to travel far to get into this treasure hunting game. The most active geocaching communities are in more Western countries with high smartphone use. However, there are active geocaches in Afghanistan, Cuba, Myanmar and even Syria. They are everywhere.
Why not look up geocaches in your area now at geocaching.com. I'd love to hear how you get on.