Sharing a list of travel tips is a bit like sharing favourite destinations, it's largely down to personal preference and I can safely say should not be relied upon to suit everyone.
Despite that caveat, I have had a fair amount of experience travelling the world, and could write post after post of travel tips. So, I wanted to share with you, what I think are the 5 most important travel tips. I would follow these for every trip, if I had to start all over again.
1. Research
In my experience the best trips I have taken have involved extensive research before, during and after departure.
Fleeting or last minute visits can be great, but I still find that a little research ensures I don't miss anything.  So basically I don't travel without doing it…
These days, there are numerous sources of information at your fingertips. I like to refer to recently written blog posts and usually check on Wikivoyage, but always try to get my hands on at least one guide book as well. E-books or even second hand or borrowed books are fine, even if out of date.
Friends and family who have been there before often have some ideas to share. Or check out knowledge from locals, which can't be beaten.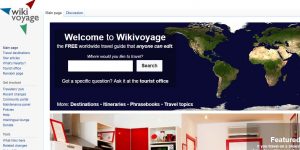 2. Plan
This is obvious in the sense that you would plan where you want to go and what you want to see etc. However, what I find is key to a good trip, is ensuring that you have a list of places you want to go or things you want to experience, but that you are prepared to be flexible and not try to tick off everything.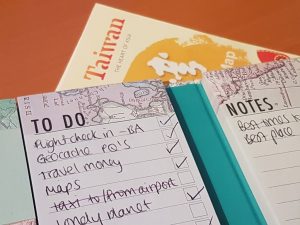 Have a list, compiled from your research or following recommendations. However, just pick out a couple of items from it that you feel you MUST do, particularly if you are short on time or travelling with others.
For example, ahead of my trip to Krakow in Poland I was adamant that I wanted to see Auschwitz. Well, I couldn't possibly go all that way and not go there. So despite my travel companion having been before, I planned to stay an extra day there and booked a tour, to ensure I covered this properly. Fortunately I wasn't left to go on my own in the end, but it was a hard few days. That leads me on to my next tip…
3. Make friends or hook up
Travelling alone can be, do I dare say it – lonely! Yes, even this independent traveller has sometimes found herself feeling a little bit lost and alone. I've actually had some good trips by myself but the best moments are those that you can share. Even if you travel solo, there are always options which will ensure you are not simply alone, all of the time:
Book a tour

Perhaps for the main part of a trip, joining up with a tour company that is pre-organised will ensure you are looked after and have little hassle along the way. I have often booked with a group when I only have a week or 2 to travel. It ensures I don't miss anything or waste time trying to get from A to B. Organised group tours make travelling easy. However, when I have a longer trip planned I still often either start or end the trip with something organised, or join up with groups along the way. If I'm meeting a friend or relative then it just makes things easier. When I'm on my own or somewhere particularly remote, it just makes me feel a little safer. Finally, free walking tours are a must – these are one of the first things I look for when heading to the next destination.

Meet up 

Friends and family members used to pipe up when they heard about my solo plans offering to join me along the way. This was great, because I could look forward to a friendly face and also experience what someone else might like to do for a change. I've travelled with my friends and even my Mum on a variety of trips and there is no doubt that sharing an experience is the best way to do it.

Hang out

Staying in hostals is great for meeting people along the way. Hang out in the reception/lounge or wherever there are others in a similar position. I've also had the chance to meet some great people following volunteering and more often than not if I visit a school or orphanage, they are always more than welcoming and willing to show you the local highlights.
The most important thing when you're travelling is to not be shy, but to also be careful not to step out of your comfort zone. Don't put yourself in danger by going somewhere that is unsafe. Use your common sense.
4. Experience local life and help
Whether you are planning a short or long haul holiday, or to somewhere rich or poor, there are always experiences to be had that you just won't get back home. Do you know someone who has been there before, can they recommend a place to stay. How about someone who still lives there? If you don't know someone living there, someone else you know probably does. Local contacts will provide a wealth of info and experiences.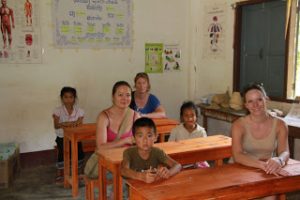 The best experiences on my travel have often involved volunteering or visiting a local school or orphanage. Find ways to meet the locals and see what life is really like. Best of all you are made to feel so extremely welcome. I haven't had a bad experience yet, check out my Volunteering page for some of them.
5. Record
In my view there is no point experiencing what the world has to offer if you can't share it. If you can't actually literally share the experience with someone special, then I can highly recommend keeping a journal/diary. Many people keep a blog – and of course I would recommend this, and they can just be private. When I started blogging about my travels it was merely to keep my friends and family updated. It also avoid having to go over the same stories time and time again when I finally returned.
I'm so glad that I took the time to write along the way, as I often look back and reminisce over a trip or two, especially when I am busy preparing for another.
My travel writing started out as just a record of where I had been and what I had seen. These days I hope it has become a little more in depth and well informed, albeit still largely centred around my own experiences.
More travel tips:
13 items I don't travel without
13 items you probably don't need to carry when you travel
What to pack: For a short break to Europe
My recommendations for maps whilst travelling (and geocaching)
I challenge you to give Wikivoyage a try