As we head into Autumn 'proper' in the UK, the temperatures start to drop, making some of us feel the need to get away to somewhere a little warmer. Spring is just arriving in Australasia, whilst much of Asia is experiencing rainy season .
So where is a good destination for travel in October? Here's what I would recommend:
Malta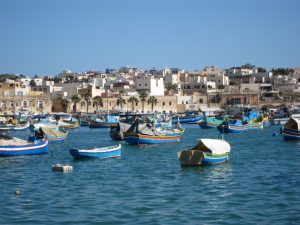 I like it cool and quiet. Which makes Malta perfect in either October or November really. Perhaps not for those that enjoy sun bathing, but for those who would like to get out and about and explore a little. It's still warm enough, it's just not hot. Check out my picks from Malta for ideas on what to do.
Cyprus
The temperature is still pretty hot in Cyprus during October. Unless you like to fry; August is too hot and September is still difficult to navigate yourself away from a pool or beach unless you have a car and aircon. So when it's cooled a little in October, it's perfect for those that like to mix the sun with exploring historical sights. However, you must be prepared to travel around the island to make the most of it.
Lake District, UK
Prepare for rain, whatever the time of year when visiting the Lake District. But for those that enjoy walking/hiking it's wistfully beautiful. You can't beat waking up to mist, crunching through the autumn leaves and returning to light a log fire when evening falls. You can read about some of my favourite places in the Lakes here.
Galapagos
All year round the Galapagos offers wildlife lovers plenty to enjoy. The diversity of the islands and the uniqueness of each, really stands out.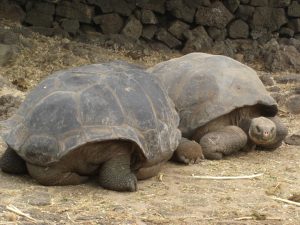 Until the end of October it's peak season for fish and birds and the rain levels are minimal. What's great is you can get up very very close to everything and in October it's usually less busy as everyone is back at work.
Taiwan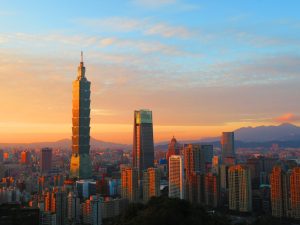 The capital, Taipei is some what undiscovered, but a great place to start for a short break or before heading on elsewhere on the island. With a different night market to eat at every night, for the more adventurous there is plenty to try as well as plenty of typical Asian eats. Make sure you get a taste of some Taiwanese specialities.
Vietnam
October is the start of the dry season in Vietnam and a good time to visit ahead of the high season in November. If you travel independently it can be a little frustrating at times, so do your research, check your bill and be vigilant. Alternatively consider a tour, but only for the comfort of not getting ripped off.
To be honest the list could go on, there are just so many places that are great to visit in October. These are also just my suggestions, I'd love to hear other recommendations for places to visit in October if you have travelled at this time of year.
Finally, be careful to check and ensure your travel insurance covers you fully. There's a few pointers in my post 'How to avoid invalidating your travel insurance', just be careful of the small print.
Now, I'm off to plan my next departure, so check back soon for more.